Your Favorite Butter Coffee Cake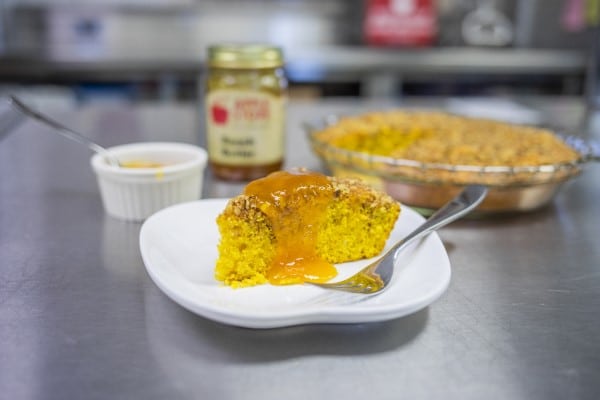 Your Favorite Butter Coffee Cake
What you'll need:
Batter
2 1/4 cup biscuit mix
1 cup bakers choice Apple Store butter
2 eggs
2 TBLS sugar
Topping
1/2 cup chopped walnuts
3 TBLS brown sugar
1/4 TSP ground nutmeg
1/4 TSP ground cloves
Instructions:
Mix up batter ingredients and beat vigorously 30 seconds.
Spread in greased 8″ round or square pan.
Mix together topping mixture and sprinkle on top.
Bake 25-30 minutes and serve warm with remaining Conner Prairie Apple Store Butter Product.