Staff Recommendations: Women Who Inspire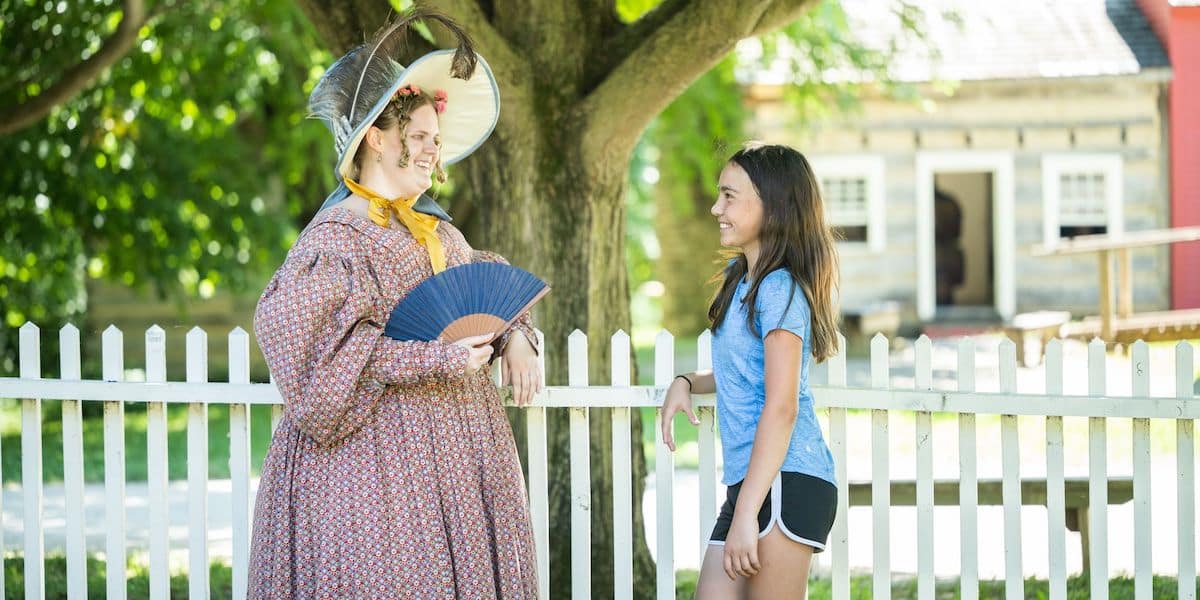 This year's national Women's History Month theme is "Celebrating Women Who Tell Our Stories." Who inspires you to pursue truth and reflect on the human condition? Is it an inspirational musician? Is it an empowering thought leader? For Women's History Month, members of our staff highlight what incredible women inspire them.
Dr. Mary Edwards Walker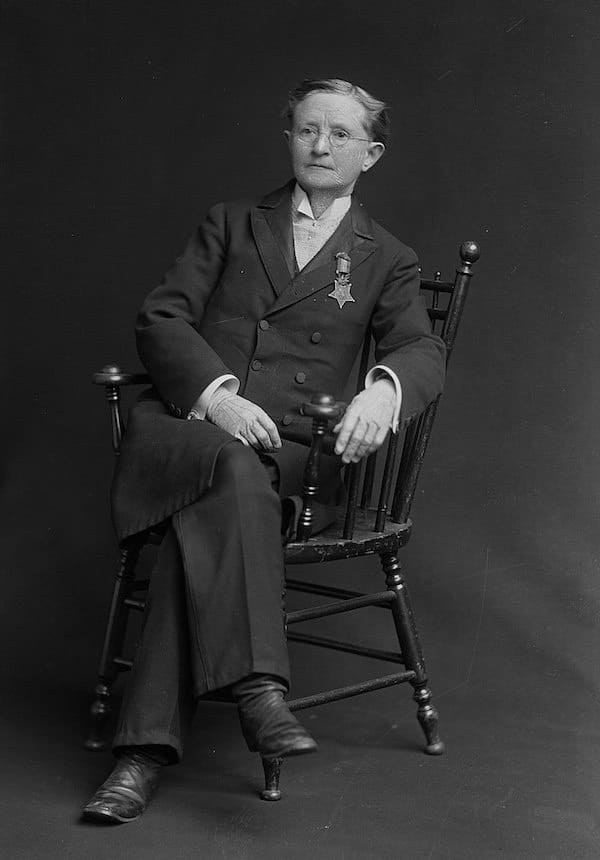 Dr. Mary Edwards Walker is an inspiration to me. She is the first woman surgeon in the United States, a Civil War veteran, only female Congressional Medal of Honor recipient, feminist and dress reformist. — Charlie Pace, Interpreter
Lindsey Stirling
Lindsey Stirling is a remarkable violin musician, composer and dancer.
She originally aired on "America's Got Talent" and was harshly criticized for her performance by the judges. Lindsey went on to prove them all wrong and has gone on to create several albums, performed in several world tours and even was a finalist on "Dancing with the Stars."
A couple of years ago I took my youngest to a Lindsey Stirling concert and while I enjoyed the performance, she simply enthralled my child. I appreciate Lindsey not only for her musical style but her ability to inspire other people with her music and talent. — Doug Osborne, Information Technology Manager
Michelle Zauner
My choice is Michelle Zauner, musician and author of "Crying in H Mart." I recommend her book to every woman I love because of how it grapples with difficult relationships between women, the unique experience of being a woman of color and being a child of an immigrant. In the book, Zauner recounts her troubled relationship with her mom and the struggle of losing her to cancer. As a woman who witnessed my own mother's battles with cancer, I treasured the unfiltered look at a mother/daughter relationship during its most tender moments. Nuanced depictions of women in art and media is a valuable and necessary way of celebrating womanhood — Zauner does that beautifully in her work. — Hania Moktadir, Programs Coordinator
Tam O'Shaughnessy
I am inspired by science educator and former professional tennis player, Tam O'Shaughnessy. She writes children's books about science and space and co-founded the science education company, Sally Ride Science. She uses her platform of Sally Ride Science to also advocate for better representation of women in science and technical professions. In her research she focused on preventive interventions for children with reading difficulties.
Incredibly humble, I got a chance to interview her for a video I did at the Smithsonian National Air and Space Museum, and she was so grateful we asked her to be a part of telling Sally's story at the museum. Just an incredible inspiration for both women and LGBTQ+ representation in the sciences.
Her partner was Sally Ride who happens to be one of my favorite astronauts as the first American woman in space! — Ryan Shank, Director, Digital Experiences
Margaret Hamilton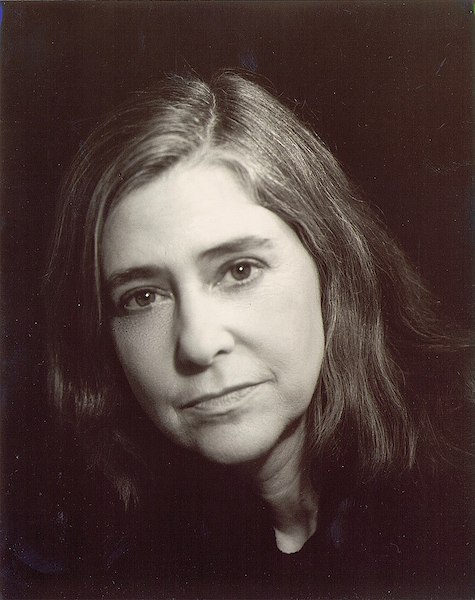 Margaret Hamilton is a software engineer that led on-flight software development for the NASA Apollo program. She was born in Paoli, Indiana, and attended Earlham College. She is one of the people credited with coining the term "software engineering" in the first place! She also had her daughter while she was working on the Apollo program and described having to take her daughter into work on nights and weekends. An amazing pioneer of computer science, she once said this in an interview that I place at the core of my work, "Don't let fear get in the way and don't be afraid to say 'I don't know' or 'I don't understand' – no question is a dumb question." — Karen Breece, Research and Evaluation Associate
Great Aunt Juddie
My Great Aunt Juddie was born in 1912. She left the wilderness of Michigan's Upper Peninsula in the early 1930s for Europe, traveling west just ahead of Adolph Hitler and a burgeoning Nazi army. Afterward, she took a steamer to South America and bicycled through Chile. She worked as a nurse in a psychiatric hospital, in the collections of the Smithsonian and did a mysterious stint in the CIA. She taught me art, music and the importance of women standing up for themselves and any other disenfranchised group. Nearly every vertebra in my backbone is there because of her influence. — Kim McCann, Program Developer
Laura Bush
I strive to be more like Laura Bush. No matter what situation she is in, she is always calm, cool and collected, supporting her husband in every event even in the most difficult of times. She is an amazing mother to two wonderful daughters and a great grandmother to four grandchildren. Strong in her faith, she always looks like she has it all together, and I think she really does. — Tammy Kettler, Food, Farm, and Energy Experience Project Manager
Sarah LaTourette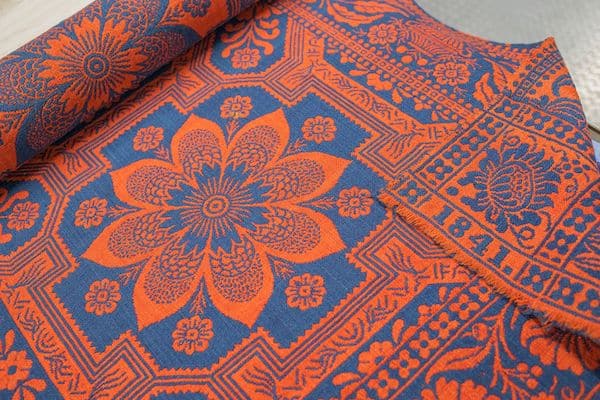 There is one true-to-life woman that I have heard about and read what little I could find about her. Yet, when I sit at an old loom to weave, she always comes to join me. Her name was Sarah LaTourette.
Her father was a weaver from New York. Moving to Ohio, then on to Indiana, he taught his children, Sarah and Henry, to weave. Sarah was said to be a tall woman, around six-foot tall. She was strong and that aided her in being a fast weaver. Often her brother would prepare the shuttles while she wove because she was much faster than he was.
The family lived in Fountain City, Indiana, which is about 20 minutes from where I live. They continued to use the same "name block" or "identifying block" that their father used but added the word "year." This helps to indicate that the coverlet you are looking at was woven by Sarah or Henry.
Sarah was the only recognized female weaver in Indiana's early history, and Conner Prairie owns several of her pieces. — Sarah Withrow, Interpreter