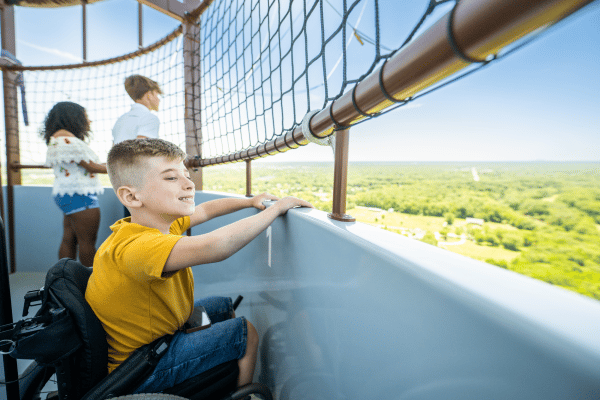 While planning guest experiences at Conner Prairie, I think about the phrase: "Who aren't we serving?" When we have a public program or create a new guest experience, I think about the audiences who are left out or unintentionally excluded from the experience. I know it is impossible for all audiences, regardless of age, citizenship, ethnicity, gender identity, marital status, nationality, physical ability, mental ability, learning ability, race, religion, sexual orientation, and socioeconomic status, to feel welcome and included in all spaces. This does not mean we should not try.
The fact of the matter is, most public spaces are not accessible to all audiences. Many of our historic buildings were built without ADA compliance in mind. It is a rarity for public spaces specifically designed for individuals with Sensory Differences like Autism or PTSD. First-person, costumed interpretation can be confusing and jarring for some individuals in the Neurodivergent community who may see the world in a more literal way or who struggle to engage with those around them. But those individuals should be able to experience these public areas just like every Neurotypical individual not living with a disability, who already has complete access to public spaces.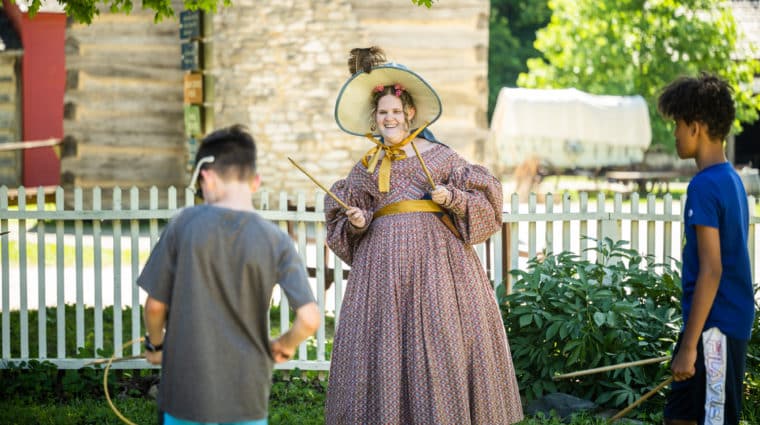 The importance of Sensory Friendly days at the museum
Conner Prairie has come a long way by offering programs and spaces for Neurodivergent individuals. We offer monthly Sensory Friendly Hours, which occur on the second Sunday of each month, from 10 a.m. to noon. Each Sensory Friendly Sunday includes free admission to the property and guests may stay as long as they wish. Any exhibit components that make loud sounds or have bright lights are turned off unless specifically requested to be turned on.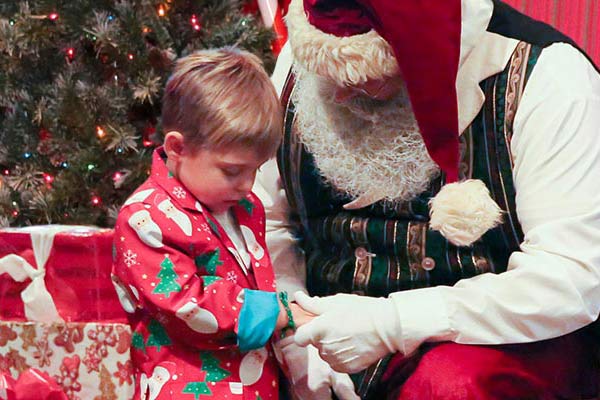 Click here to learn more about the different Sensory Friendly opportunities at Conner Prairie.
We also host visitors from Paws and Think on Sensory Friendly Hours. They are a local nonprofit organization that trains companion dogs to bring comfort to those that may need extra love.
We are also hosting our third annual Sensory Friendly Santa experience. Our Breakfast with Santa experience has a strong tradition with families in the area however, this program can be difficult to attend for families. In the past, this program struggled with accessibility for families with individuals who are sensitive to crowds or loud noises. So, in 2019 we launched a Sensory Friendly Santa experience so folks can approach Santa with their holiday wishes at their own speed and comfort.
Creating opportunities for differently abled individuals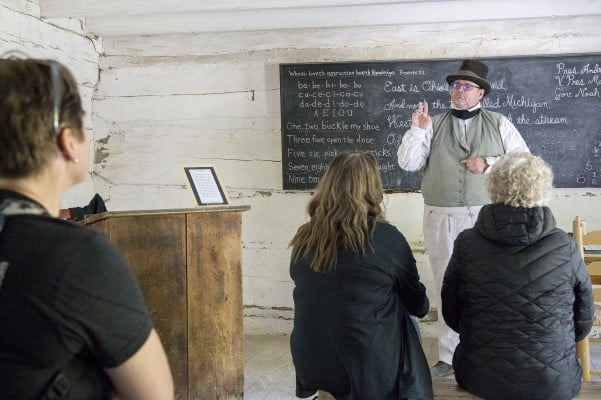 This past April, we also hosted a panel talk featuring four Autistic adults from around the country. The individuals spoke about the importance accessibility and how they navigate the world. Watch the conversation and learn more about the individuals here.
Sensory Accessibility does not know age. So that is why our Memory Cafés at Conner Prairie are so important. It allows individuals with Alzheimer's and other forms of Dementia and their caregivers a chance to experience a unique program specifically designed to engage with one or more of the five senses in a social environment.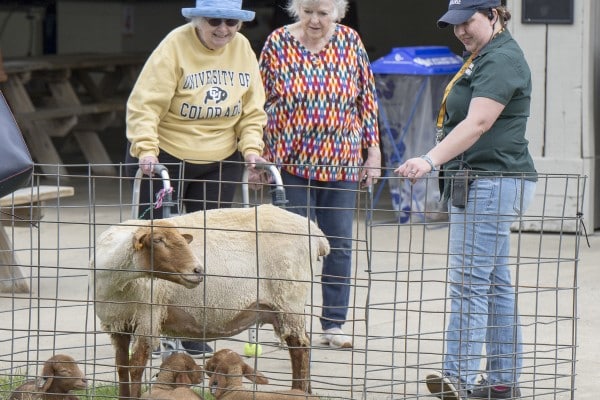 Find out how Conner Prairie is offering Dementia friendly programs for an inclusive experience. Check out upcoming dates.
Conner Prairie has also created opportunities for individuals within our community who are Deaf or hard of hearing. This year we hosted our third annual Deaf Heritage Day in partnership with LUNA Language Services and the Indiana School for the Deaf. This partnership with LUNA Language Services continues to provide the opportunity for ASL interpreters to be present and enhance our fall and winter festivals and historic programming during the spring and summer months. There are also dedicated staff members who are learning ASL through continuing education so they can better communicate with the Deaf community.
Looking to the future
As a museum whose vision is about improving the human experience, we are making great strides in accessibility, but we have more to do to include members of our community. Conner Prairie continues to grow, adapt, and change to reflect the vast diversity around us, we should always be conscious of "Who aren't we serving"?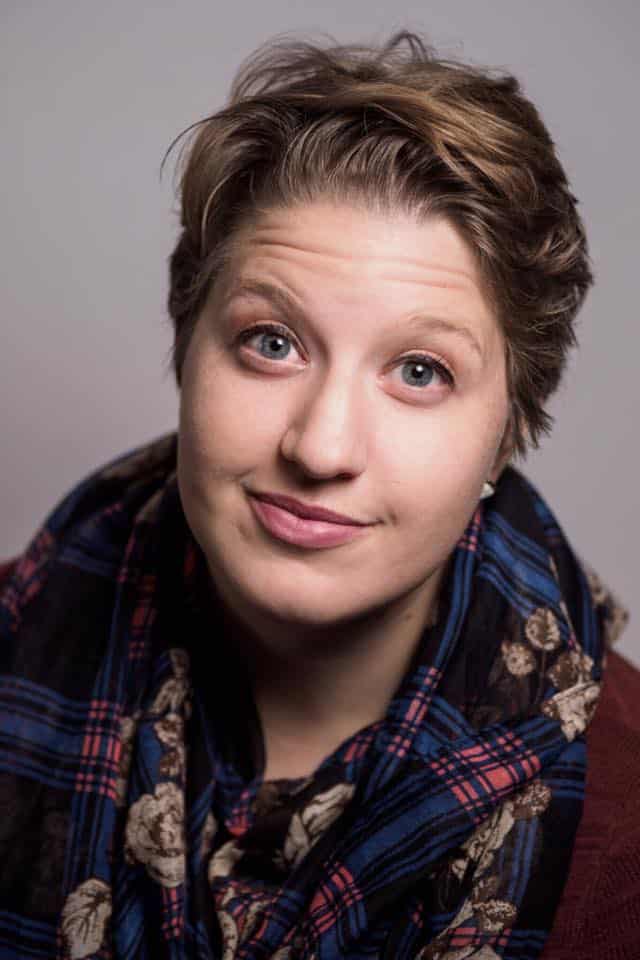 About the Author
Kelsey VanVoorst is one of the Education Managers at Conner Prairie, where she has been employed in part-time and full-time capacities since 2013. Inclusion and accessibility in the museum field is a true passion of Kelsey's and she is always thinking of things that Conner Prairie can add to make sure it is a destination where everyone feels welcome. She serves as a founding member of the DEAI taskforce and is a trained facilitator for the "Opening Doors to Inclusion" initiative. Kelsey has driven a number of accessibility programs like Sensory Friendly hours for those with Sensory Differences and their families, and Memory Café's for individuals with Alzheimer's and/or Dementia and their caregivers or loved ones. She has also led Sensory Friendly and Dementia Friendly staff trainings interdepartmentally.