What is "DEAI" at Conner Prairie? We add "Accessibility" with extra Empathy.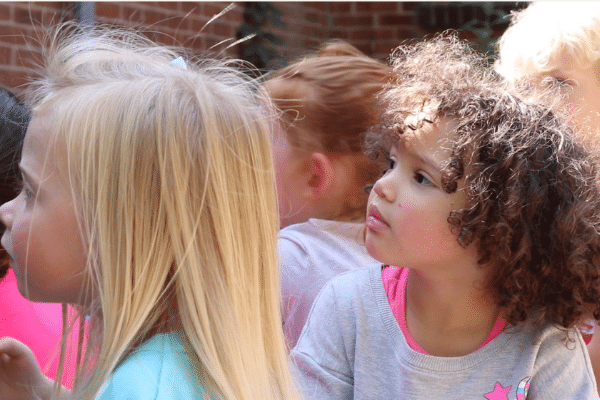 What is Diversity, Equity, Accessibility, and Inclusion (DEAI)?
Like many historical institutions across the country, Conner Prairie is working hard to fight the battle against systemic racism.
In June of 2020, as many organizations and individuals were looking inward to determine "what is DEAI" in this organization, and how can we deepen our commitment to it, Conner Prairie developed the Diversity, Equity, Accessibility, and Inclusion (DEAI) promise statement "Conner Prairie is a place where the doors are always open to the diversity of voices and limitless experiences." Although the organization is researching and reforming practices to seek justice for all, this journey is deeply personal and requires a close and critical look at our own identities and truths.
As a woman, I have personal experiences that have reminded me of the injustices that I face, however, as a white woman, I am also privileged beyond measure. It is my hope and responsibility to use my position, my passion, and my platform to be a change agent, both at work and at home.
In response to a study done on The Racial Empathy Gap in 2011 by a group of psychologists and neuroscientists, Holiday Phillips states:
"Beneath the systemic manifestation of racism, there's this psychological process going on where white people in positions of power are feeling less empathy for black people. And I think the really empowering thing about knowing this, is that not all of us are in every position of power across society to impact systemic change, but we're all in a position of power to impact change over our own psychology. And if a lack of empathy is driving systemic racism, then we can all play a massive part."
Expanding our empathy for others
As the Director of Education at Conner Prairie with a background in Early Childhood, much of my journey is inspired through my unique lens as an educator of our youngest children. Throughout my career, I have been led to help children recognize the power in their own identities. I believe equipping children with a strong sense of self, and love of self, will lead to the empathy so desperately needed to unite our world.
Empathy is arguably the highest form of knowledge. As a mother and as an educator, there is nothing more important to teach our children than to have empathy for others. In adulthood, things happen that can increase our empathy, but other things happen to decrease our capacity for empathy too. It's so important to begin with a strong foundation throughout the earliest years of life to create space for empathy to grow.
"Empathy is about finding echoes of yourself in another person." – Moshin Hamid
Developing a curriculum around this work for our staff at Conner Prairie has been challenging but rewarding. Creating an environment that values trust and connection has led to learning and conversation, helping adult participants to look inside themselves, acknowledge biases, and work collectively to do more as individuals, but also as an institution. We have so much power to build empathy within ourselves when we are intentional and united. This personal work trickles out to our guests, to our homes, to our community, and to the world.
"Learning to stand in somebody else's shoes, to look through their eyes, that's how peace begins. And it's up to you to make that happen. Empathy is a quality of character that can change the world." – Barack Obama
There is no more time to waste. We must come together now as an organization, as an educational institution, and as humans, to acknowledge our own identities, to expand our empathy for others, and to create a new and inclusive world, worthy of EVERYONE.
About the Author
Brandy Zollman is a passionate educator and brave disrupter. She brings years of classroom teaching experience and prior to her current role, served as an assistant principal in Indianapolis. She is proud to be an advocate for early learning. She believes childhood + play + nature = magic.