Turkey Apple Cheddar Grilled Cheese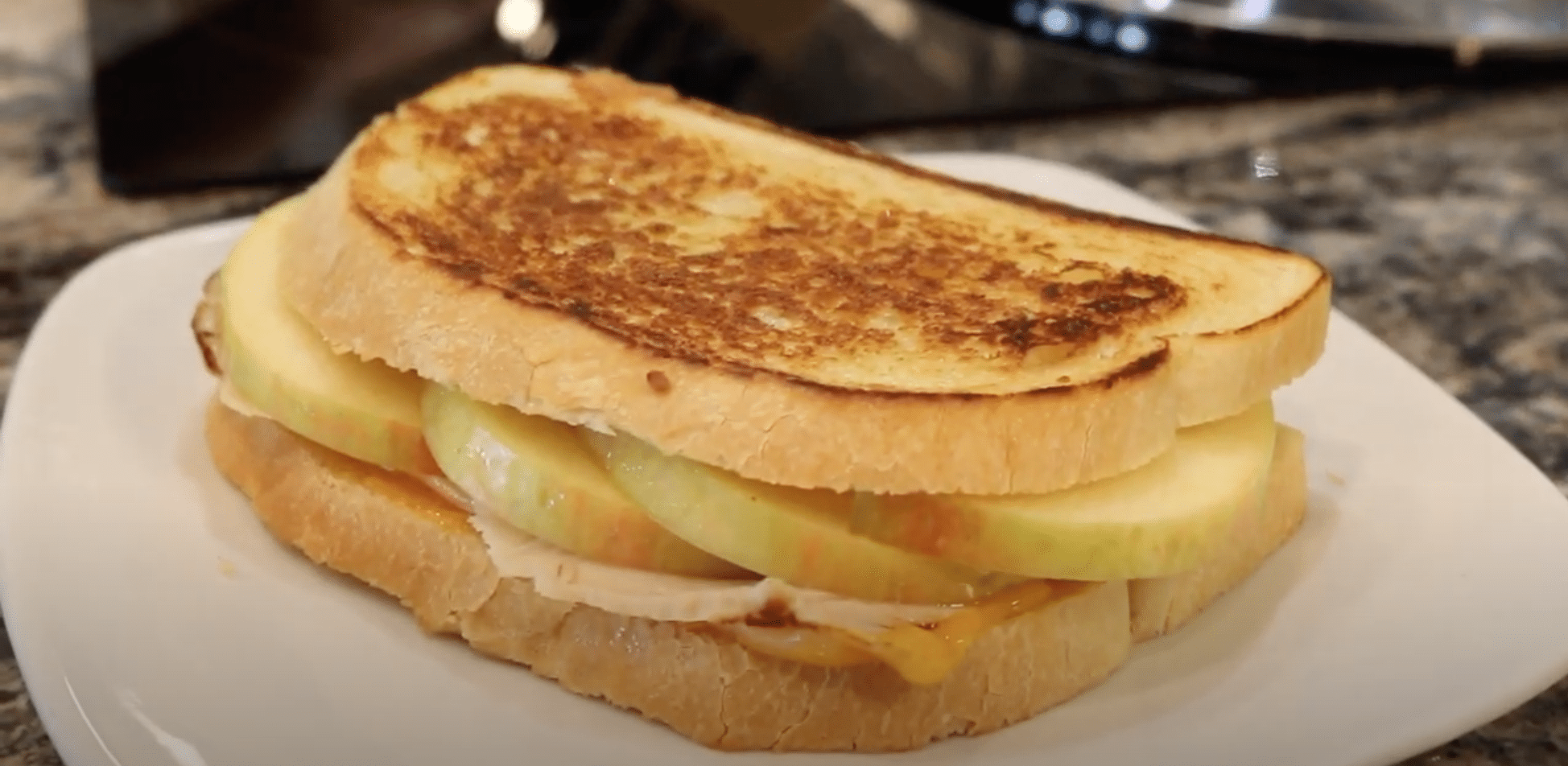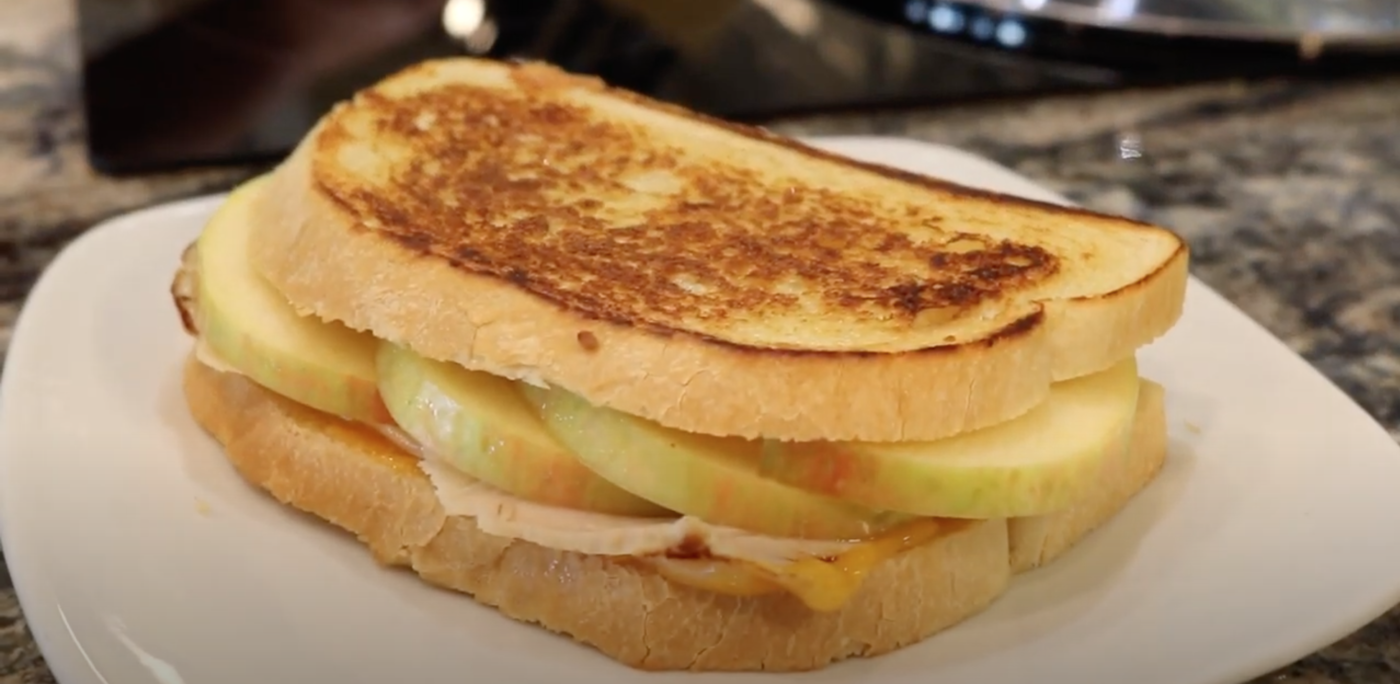 Turkey Apple and Cheddar Grilled Cheese Recipe
What You'll Need:
2 slices of sourdough bread
Butter
1/2 an apple cut into thick slices
2 slices each of white cheddar and Colby cheese
1 slice of turkey breast
Instructions:
Butter bread slices and set stove to medium heat. Place butter side down in the pan.
Layer cheese, turkey slices and apples, topping with the other bread slice.
Grill over medium heat, turn over and grill until cheese is gooey.
Enjoy!