The Importance of Holiday Traditions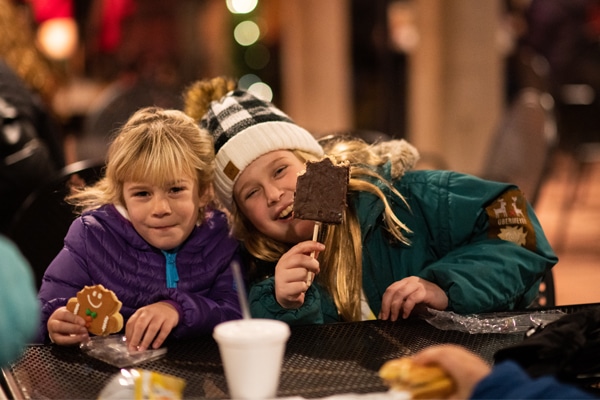 It's the most wonderful time of the year as Conner Prairie has been transformed into a winter wonderland for A Merry Prairie Holiday. Our grounds are now full of thousands of twinkling lights, highlighted by the time-honored family tradition of the Reynolds Christmas lights. Prairietown is lively and full of angelic voices singing Christmas carols as they gather around one of the many crackling fires. There is excitement in the air as children head to the North Pole Village to see Santa and Mrs. Claus.
Sit back, relax and enjoy holiday traditions
The festival is an opportunity to step out of the hustle and bustle of our busy lives and step into 19th-century Prairietown traditions or explore holiday traditions from around the world. This setting allows you to create a beautiful and lasting holiday tradition with your family, regardless of what holiday you are celebrating.
Holiday traditions are essentially ritualistic behaviors that nurture us and our relationships with friends and family members. They give us a sense of belonging and a way to express what is important to us. They connect us to history and help us celebrate generations of family. While you are taking in each festive experience at every new turn, you may not even realize that this very moment is what your family will refer to years from now. Someday as they are passing down traditions to their loved ones, they may say, "I remember the smell of the fire burning on a chilly evening as we stepped into history;" or, "I remember dipping a candle every year at Conner Prairie for my grandma."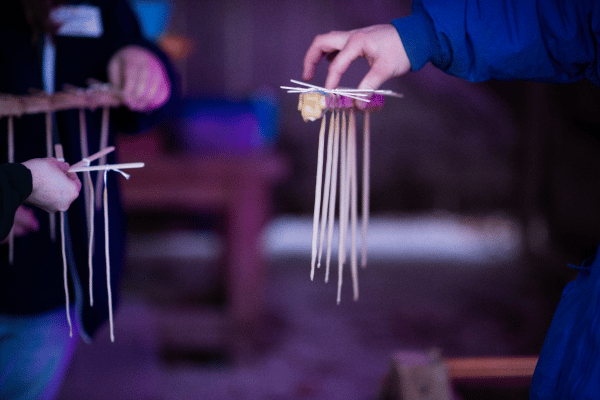 These traditions keep the memories of the past alive and help us share with newer generations. They create positivity, predictability and security for children that they so desperately crave. It is an opportunity to anchor family members to each other, providing stability and unity.
Everyone is welcome at A Merry Prairie Holiday
At Conner Prairie, we strive to provide the perfect holiday experience for everyone — memories that can be passed down from generation to generation. For families on a fixed or lower income, visits to museums and attractions are often the first expense to be eliminated. That is why we are proud to offer the Access Pass membership. Conner Prairie, along with 12 Indiana cultural attractions, allows qualifying families to visit the museum at a reduced rate. In addition to reduced daily admission tickets, Conner Prairie began offering Access Pass holders discounted tickets to A Merry Prairie Holiday, beginning in 2021and selling over 600 tickets to families.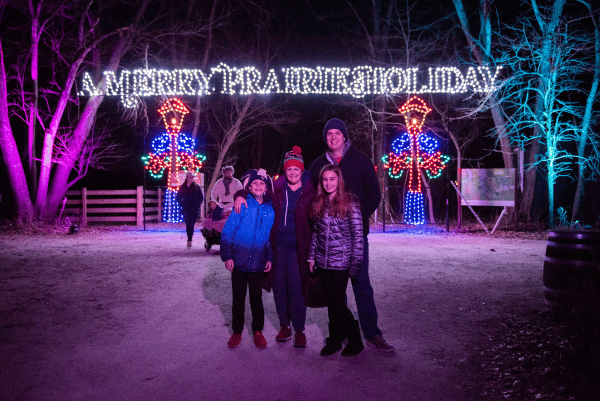 Join us for Central Indiana's most beloved holiday festival and make the season magical at A Merry Prairie Holiday. Learn more and purchase tickets today!
With more than 15,000 families enrolled in the program, Conner Prairie has been able to make a community impact of over $156,000 through the Access Pass program. Headless Horseman alone sold over 2,700 tickets to Access Pass holders, and we anticipate a large increase in Access Pass tickets for A Merry Prairie Holiday.
Thanks to the generous support from sponsors, Conner Prairie is given the opportunity to offer reduced admission to families. "At Huntington, we believe in investing in our community to provide opportunities and experiences for everyone. We are proud to partner with Conner Prairie to support the Access Pass so more families can create life-long memories," said Joe Breen, Indiana Region President, Huntington National Bank.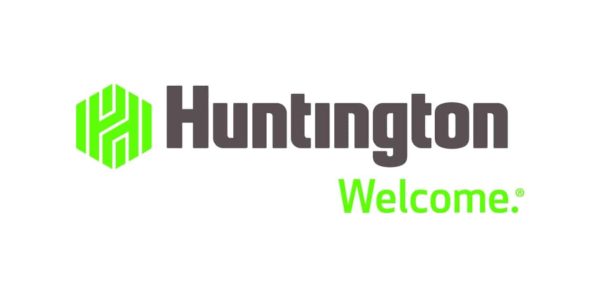 We hope that this holiday season, you will find whatever experience nurtures your spirit and ignites family bonding while providing a lasting memory for all!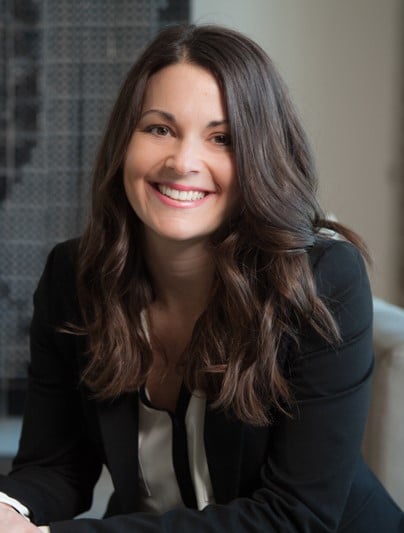 About the Author
Emily Hitchcock is the Director of Corporate and Community Relations. She works alongside organizations to match their interests and passions with initiatives at Conner Prairie. Outside of work she loves spending time with her husband and daughter, camping, cozying up with a good book, and spending time outside.