The impact of our new Smithsonian-affiliated exhibits
A Q+A with Dr. Richard Kurin
Dr. Richard Kurin, Smithsonian Distinguished Scholar and Ambassador-at-Large, focuses on strategic direction, institutional partnerships, public representation, philanthropic support and special initiatives at the Smithsonian. In this Q+A, Dr. Kurin joins Conner Prairie to elucidate on the impact of museums and how Smithsonian-affiliated exhibits like Spark!Lab and Habitat will inspire individuals and communities to change the world.
1. How is the Smithsonian impacting the way people view and use museums?
At the Smithsonian, we look at the impact that we have within our country as well as the broader world. Museums have a greater role to play, and we can only do it effectively by leveraging partnerships and collaboration.
The way to magnify our impact around the country is to partner with other museums, cultural institutions, historical societies, and so on. It is also important that we are sharing exhibits, programs, speakers, and all sorts of insights and opportunities.
2. Why partner with Conner Prairie to bring these two Smithsonian-affiliated exhibits — Spark!Lab and Habitat — to Indiana?
Museums remind people about their experiences and ideas. They bring the past to the present. They also bring the future to the present and ideas about the future allow people to expand their educational perspective.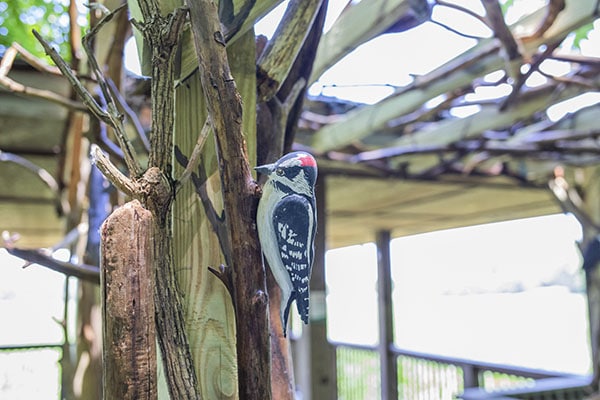 Conner Prairie is very forward looking. Their plans and aspirations see themselves in providing a window to the future. Having exhibits like Spark!Lab and Habitat as a part of Conner Prairie will help support this vision.
3. How will education and creativity play a role in an exhibit like Spark!Lab?
Many people think of museums as special experiences. Museums are among the most trusted institutions in society and are rock solid in being driven by scholarship, science, and facts.
It's one thing to read a book or look at a picture; it's another thing to experience something. Spark!Lab encourages kids to become scientists and explore and actually do hands-on experimentation. Those kinds of experiences stay with you for a long time and can really affect you and affect the world.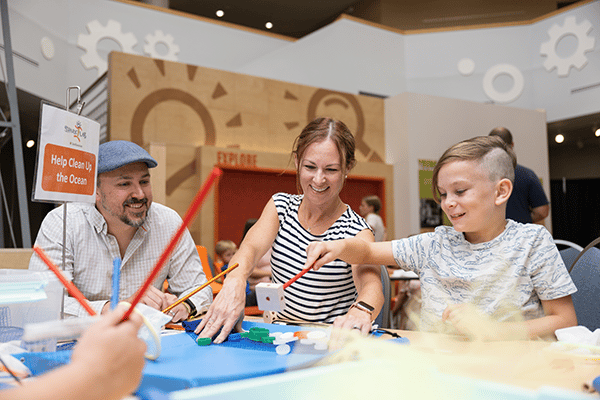 4. What does Conner Prairie's vision and values mean to the Smithsonian?
Conner Prairie is such a special place, and this is an opportunity to grow and expand the mission. Their experiences are very inclusive and welcoming. Museums are a portal for everybody. As we look at the further distribution of knowledge, there's no telling where the next creativity comes from. Who is going to develop the new invention that is going to change life on our planet?
5. What impact will Spark!Lab and Habitat have within the community, not just on a local level but also a national level?
We are grateful and respectful of our partnership. The Smithsonian is a huge organization with people in all sorts of specialties. Conner Prairie has offered so much to the community and the Smithsonian can be a great collaborator. I love it when we can make a connection especially when it affects people close to home.
Exhibits like Spark!Lab and Habitat will serve all of us well, and it's going to serve our planet well. We welcome Conner Prairie to continue to have a more active role with us and our affiliated exhibits.