Connect with new friends, and build a foundation for your future.
Learning is the primary focus of Conner Prairie's youth volunteer program. We aim to give talented young people the opportunity to grow through Conner Prairie's enriching environment. If you're passionate about Conner Prairie, love speaking to people and enjoy the rewards of old-fashioned sweat and effort, this program may be for you!
Youth volunteer opportunities are open for students between the ages of 10-18 (including all current high school students) and include:
Playing historical games and leading hands-on activities in modern-day uniform or costume
Portraying a fictional character from the year 1816, 1836, or 1863
Working behind the scenes
Assisting in special events
Helping care for our heritage animal breeds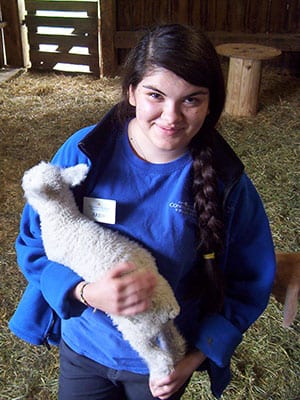 115 youth in program
Average age of youth: 13.9
Youngest Youth: 10
Oldest Youth: 18
Minimum Hours donated per year: 120
Most Hours ever donated by a youth in a single year: 1066
About ⅓ of the youth are homeschooled
Over ¼ of the youth participate on our Youth Spinning Team
Shortest commute to Conner Prairie: ¼ mile (across the street)
Longest commute to Conner Prairie: 7,106 miles (Bahrain)
Favorite program as voted on by the youth: Headless Horseman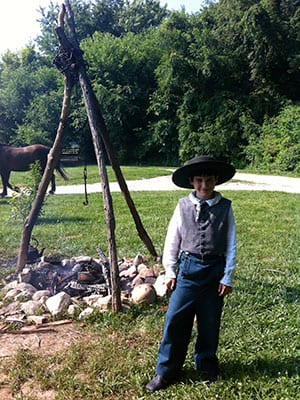 In a typical year, we post applications for new youth volunteers in the fall. We select and train them over the winter in preparation for the beginning of the season in late March/early April. Due to pandemic restrictions, we are not currently recruiting new youth volunteers for 2021. Interested parties are welcome to send their contact information to CoreVolunteers@connerprairie.org so we can alert you when we will be accepting new youth again. We are also happy to answer general questions about our youth volunteer program. We apologize for the inconvenience, and we do look forward to recruiting a new youth volunteer class for the 2022 season.
Questions? Contact Sarah Morin