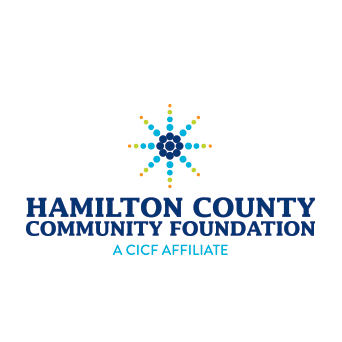 Hamilton County Community Foundation
Hamilton County Community Foundation (HCCF) has supported Conner Prairie's diversity, equity, access and inclusion programs for the past year, including our Memory Cafes for people with dementia. But when Conner Prairie shifted programming in response to COVID-19, HCCF was ready to shift with us. As one of the first investors in Conner Prairie's Home Kits, providing needed educational resources to families in need, we asked HCCF to share a bit about their motivation to give to Conner Prairie and support for the community.
What is HCCF and how does a community foundation work?
At Hamilton County Community Foundation, our mission is to mobilize people, ideas and investments to make this a community where every individual has equitable opportunity to reach their full potential – no matter their place, race or identity. We envision a community where opportunity meets growth for everyone, and philanthropic efforts support not-for-profit organizations doing vital work. At its core, community foundations do three things:
 We grow, leverage, and advise philanthropic assets.
We make wise charitable grants.
We create social impact by leading on critical community issues.
How has HCCF's community impact shifted in response to the pandemic?
Hamilton County Community Foundation is taking multiple steps to address the COVID-19 pandemic. On March 18th, HCCF launched the Hamilton County Crisis Response Fund, a flexible fund created to provide resources to not-for-profit organizations that are responding to those impacted by COVID-19 and experiencing financial challenges. Operational grants provide support to community-based organizations that work with seniors, youth and economically vulnerable populations. In addition to the Crisis Response Fund, all competitive grant making for the remainder of 2020 will be made in response to the COVID-19 pandemic. We are also counseling our donor-advised fund holders on how to best support the not-for-profit sector during the pandemic. We continue to do all of this through the lens of our three community leadership initiatives, which are more important than ever during this time: mental health, family and youth empowerment, and inclusive economic growth.
Additionally, we know current precautionary restrictions will disproportionately affect small businesses. It is with this in mind that the board of IMPACT Central Indiana decided in April to publicly launch IMPACT Central Indiana, a new multi-member LLC created by Central Indiana Community Foundation and its affiliates, The Indianapolis Foundation and HCCF. IMPACT Central Indiana's first investment into the community is a partnership with the Indy Chamber and their affiliate, Business Ownership Initiative (BOI), to deliver rapid response loans to small businesses. Our dollars will specifically target people of color and marginalized populations, and will focus geographically on Marion and Hamilton Counties.
As the county's community foundation, what role do you see that Conner Prairie plays in the rich tapestry of nonprofit organizations in our community?
HCCF recognizes the incredible importance all not-for-profits play in our community. Arts and cultural organizations in particular promote a spirit of place and contribute to vibrant communities. We are lucky to have such a premier organization as Conner Prairie right in our backyard. In particular, Conner Prairie's diversity, equity, access and inclusion programs - including Follow the North Star, Memory Cafes, and Black Hoosiers: Untold Stories - are incredible assets to our community. Conner Prairie's unique setting allows for historical and cultural learning experiences all throughout its grounds, and now, those experiences are being transitioned home as well. We applaud Conner Prairie's quick pivot to providing at-home kits when in-person experiences were halted. This allows Conner Prairie to continue offering important cultural enrichment activities and educational resources to families in need as they navigate the challenges of at-home learning.