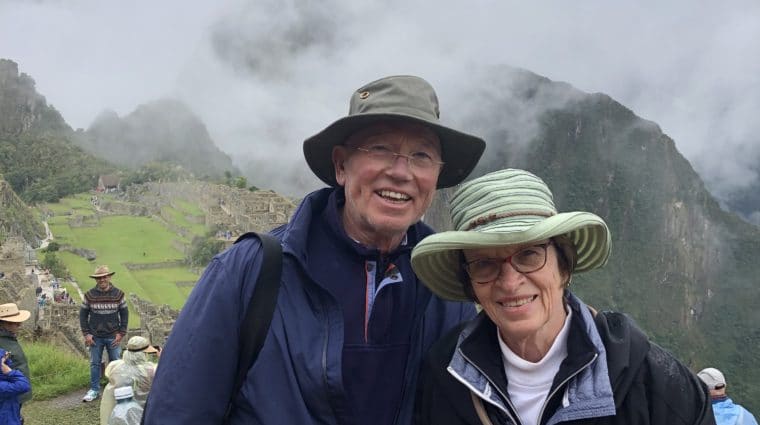 "We both grew up on farms and have an appreciation for what Conner Prairie represents. We have been deeply involved with Conner Prairie since Gene joined the Board of Directors in 2006.
After we moved here in 1983, we quickly learned of the high regard our new friends and neighbors had for Conner Prairie. Enrollment in Summer Camp, trips to the Apple Store, and regular visits soon followed.
We have seen our gifts translated into the new indoor activities, the creation of Treetop Outpost, and the 1859 Balloon Voyage - all favorites of our four grandchildren. 1859 Balloon Voyage is a favorite and we often have to ride twice in one visit! The older girls, Sydney and Sophie, and our grandson, Bo, really like Treetop Outpost and the activities that surround it. Sloan just turned 2 and loves to explore Discovery Station. Seeing our support turn into valuable educational opportunities for our grandchildren shows just how impactful giving can be.
During times like these, it is important to continue our support of this Smithsonian-affiliated living history museum. Giving naturally turns to human services during difficult times, and that support is important as well. While we may not see it as directly, museums that help us understand who we are by laying out the struggles of our ancestors, are integral to the human experience."