Your gift makes a difference to the families that visit Conner Prairie. Your support keeps the cost of admission affordable and enables us to offer reduced admission to families in need and to families of armed service members.
Donations also directly support Conner Prairie's daily operations:
$25 enables a student to visit on a field trip
$50 purchases a large bale of hay for the animals
$75 pays for the helium needed to fly the 1859 Balloon Voyage each day
$100 funds the Blacksmith shop for one day
$150 pays for the creation of a historic costume
$200 funds one month of supplies for Discovery Station
$250 feeds Mosey the horse for 4 months
$400 provides one day of programming in Prairietown
$500 enables an entire classroom of students to visit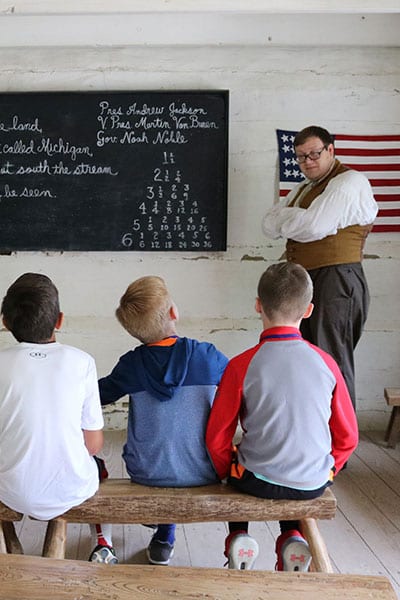 The Lantern Legacy Society:
Honoring Conner Prairie with Your Ultimate Gift
Leave a legacy.
A gift from your estate is the ultimate expression of belief in the work we do at Conner Prairie. The following is sample language that you can use (please discuss tax implications with your financial advisor.)
"I hereby give and bequeath to CONNER PRAIRIE MUSEUM, INC, Fishers, Indiana, the sum of __________Dollars ($_______), or ______ percent (____%) of my estate, to be used for such uses and purposes as its governing body shall deem appropriate."
Contact Austin Lee, lee@connerprairie.org or 317-776-6000 ext. 379 to discuss your wishes.
Donor Advised Funds
Many of our friends choose to support Conner Prairie through donor-advised funds, and we welcome that philanthropic support.  However, please be aware that the regulations governing donor-advised funds prohibit Conner Prairie from providing any premiums as a result of that gift, including membership benefits.  Please contact Andrew Bradford at 317-776-6000 ext. 224 if you need more information.