Spring Break Preview begins March 26, opening day of Conner Prairie's 2019 outdoor season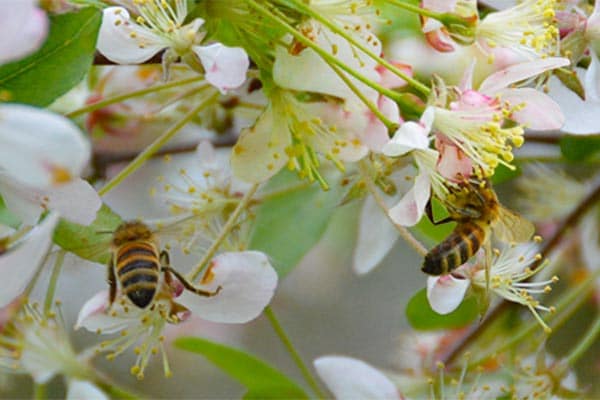 Conner Prairie set to open gounds for the 2019 spring season with new programming and continued family traditions.
FISHERS, Ind. (Monday, March 25, 2019/Conner Prairie) – Conner Prairie is set to open its historic outdoor grounds for the 2019 season with a special Spring Break Preview schedule beginning on March 26. Conner Prairie will be open from 10 a.m.-5 p.m. Tuesday through Sunday through April 7. Days of operation change from April 11-28; the museum will be open from 10 a.m.-5 p.m. Thursday through Sunday.
This spring Conner Prairie is also debuting new programming as well as continued family traditions. Our new storytelling festival "So the Story Goes," premieres on April 13; Breakfast with the Bunny and special Easter on the Prairie programming occur on April 20; Arbor Day programming will run April 26-27; and Sensory Friendly Day, our special opening for guests with sensory issues on April 29.
Spring also means the arrival of our babies! Conner Prairie's Heritage breeds are endangered livestock breeds that were raised by farmers centuries ago before modern, higher producing breeds displaced them. Conner Prairie maintains four heritage breeds of livestock – Arapawa goats, English Longhorn cattle, Ossabaw Island hogs and Tunis sheep. The museum is committed to helping to re-establish these breeds in the US and in the world and help each avoid extinction.
Explore the outdoor areas at Conner Prairie this season:
1836 Prairietown
Step back in time and join a bustling community where people, animals, objects, and daily routines are exactly the same as they were over 150 years ago.
1859 Balloon Voyage
Soar high above Conner Prairie in a helium-filled balloon and learn how manned flight moved from dream to reality.
1863 Civil War Journey
Immerse yourself in Hoosier life during the Civil War and enlist to help defend the state from Confederate General John Hunt Morgan and his raiders.
Lenape Indiana Camp
Live like a Lenape Indian as you toss a tomahawk, climb inside a wigwam, and try your hand at fur trading in Conner Prairie's earliest historical area.
Nature Walk
Connect with nature and get a different view of the Prairie as you walk along the White River and through scenic woods, farmland and prairie terrain.
Animal Encounters
Step inside the barn of a real working farm, where you can feed, pet, and play with livestock while learning from their caretakers.
William Conner House
Enter one of Indiana's first brick homes where you can discover the story of William Conner and how Indiana's history changed here.
Treetop Outpost
Connect with nature and play freely in a 4-story treehouse surrounded by special activity areas where guests of all ages can dig in and have fun.
White River Overlook
The White River Overlook will offer an unprecedented view of the river as it bends around the prairie. Interpretive signage highlights the history and ecology of the river, telling how it has been and will continue to be a lifeline to the community.
Nature Classroom at Treetop Outpost
Visitors can experience activities that emphasize one of Conner Prairie's greatest assets, its 1000+ acres of wooded land and river, with a prairie in the middle. Nestled in the trees beside Treetop Outpost is the Nature Classroom. This 50-seat outdoor amphitheater features nature chats, performances and storytelling that highlight the richness of nature.
For more, visit connerprairie.org.
###
ABOUT CONNER PRAIRIE
Spanning more than 1,000 wooded acres in Central Indiana, Conner Prairie welcomes more than 400,000 visitors of all ages annually. As Indiana's first Smithsonian Institute affiliate, Conner Prairie offers various outdoor, historically-themed encounters and indoor experiential learning spaces that combine history and art with science, technology, engineering and math to offer an authentic look into history that shapes society today. Conner Prairie is a 501(c)3, nonprofit organization – accredited by the American Alliance of Museums – that relies on grants and philanthropic donations from individuals, corporations and foundations for sustainability and growth. Visit connerprairie.org or call (800) 966-1836 for admission dates, hours, ticket prices and opportunities to donate and volunteer.
CONTACT
Christine Dejoy
Director of Public Affairs
dejoy@connerprairie.org
310-625-0706