Speak up: How self-advocacy helps women in business grow
When I was 23, I facilitated leadership training to a group of long-term and somewhat crusty executives in Moline, Kansas. Each participant probably averaged 20 years of experience, compared to my measly 2 years. I was most definitely not a leader, nor had I ever been a leader at that time. I most assuredly looked the part though – at least the part in the early 1990s – with my blue "power" suit, high heels and fancy briefcase projecting maturity and confidence I did not fully believe I possessed. Simply put, I was terrified and wished to be anywhere but in front of those doubting leadership stares. How did I get myself into this dilemma? Through self-advocacy — and with that, my leadership journey had begun.
Fast-forward 30 years, and I have learned some life lessons as a woman in leadership and now an advocate for other women on their leadership paths. I wish I could come up with a fancy name or acronym for what has worked for me, but in truth, that is not my style. What has worked on my journey toward leadership can be best summarized with four mantras I have repeated to myself for many years:
Be confident.
Confidence does not necessarily come from years of experience. Confidence is an inner strength that tells you you can be successful. You can do it! Standing in front of those crusty executives at my first leadership training, I told myself, "I can do this!" And I did — because I had done the work through research, planning, preparation, and practicing until I became the expert. I had to be my own self-advocate. Be confident!
Speak your mind.
I have always been a woman who speaks her mind – at times, possibly more than I should. In part, this is because I spent many of my formative adult years in a household that was made up of women. My father passed away when I was 17, so my mother, sister and I learned that if you wanted to be heard in our family, you better speak your mind. In the work environment, it is imperative to speak your mind (respectfully) and in the appropriate group setting. Speaking your mind to those who do not have the means to advance the issue at hand is accomplishing only one thing: gossip. Speaking your mind is an important part of being a self-advocate, and ultimately growing into a confident leader. Philanthropist (www.gatesfoundation.org) and business woman, Melinda Gates believes, "A woman with a voice is, by definition, a strong woman." Speak your mind!
Be honest.
We all have heard that honesty is the best policy. Nothing less and nothing more. Don't tell people what they want to hear, tell them what they need to hear. As author Brené Brown says in her book "Daring to Lead," "Being clear is kind. Unclear is unkind." I respect people too much to blur the message that needs to be received. Without a clear message, one cannot create a clear plan of action. Clear messaging is not cruel messaging; however, clear messaging is transparent, distinct, and sharp with a pure intent to aid the receiver. To be a good leader, no matter your gender, remember that honesty is an absolute necessity to long-term success. Be honest.
Have integrity.
Without honesty, integrity is unachievable. Honesty plus strong moral principles create leaders with integrity. Leaders with integrity are the advocates of the next generation of leaders. As best-selling author, blogger, podcast host and self-defined professional troublemaker Luvvie Ajayi Jones says, "Be the domino." Be the first to start the momentum in the right direction. Strong female leaders follow their moral compass, even if the path leads in a different direction than the majority. Janice Joplin, one of my favorite female singers and icons, said it best and simply: "Don't compromise yourself. You are all you've got."
Leadership can be uncomfortable. Leading as a woman can be even more uncomfortable. As you start your career, self-advocate. As you mature in your experience, become an advocate for others. This is how women support women, and help them to become great leaders.
Get comfortable with being uncomfortable | Luvvie Ajayi Jones – YouTube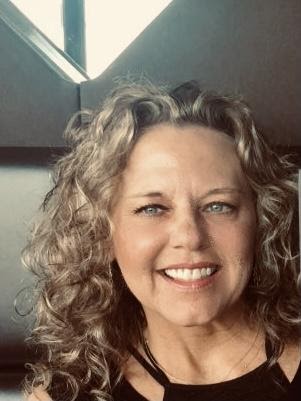 About the Author:
Shelby Slowik is the Associate Vice President of Human Resources at Conner Prairie. Her role includes overseeing employee relations, recruitment, payroll, volunteer and internship programs. She has over 30 years of human resources experience, predominantly in healthcare and nonprofit organizations.