Rehearsal Dinner at the Chinese House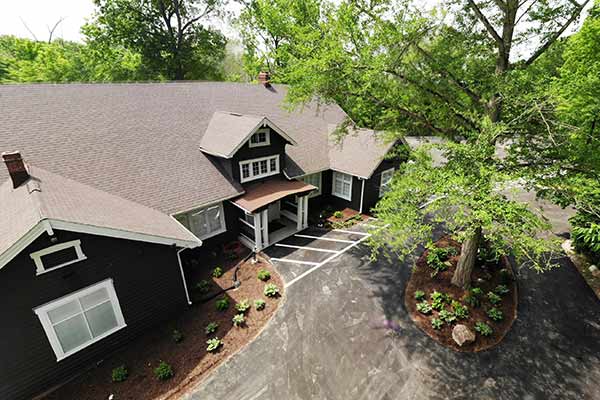 September 25, 2020
When Karen and I got the good news that our son Dan had proposed marriage, and the even better news that Hillary said "yes", we soon began to consider where we would host the rehearsal dinner.  As soon as we saw Conner Prairie's newly-renovated Chinese House and the adjoining Bluffs, we knew we'd found the ideal spot.  With its fresh interior and the enclosed porch overlooking the White River, the Chinese House would be just the right size and setting for our party of 30.  We were very pleased to learn that caterer Ritz Charles' policy is to book events at only one of those two facilities on any evening.
The planning process with Conner Prairie and Ritz Charles went smoothly throughout.  Even though the global pandemic dictated that the original rehearsal dinner and wedding dates be postponed from June to September, 2020, both Conner Prairie and Ritz Charles made the switch as seamless as it could be.
Because all of our family are huge fans of Conner Prairie's iconic Balloon Voyage, we asked the Museum to arrange for balloon rides before the rehearsal dinner.  The balloon staff were extremely accommodating, and the catering staff arranged for beverage service for guests as they awaited their turn to "fly".  Although the Museum was closing earlier than normal that day due to the pandemic, staff agreed to stay later to meet our schedule.  It certainly was a bonus that the late-September weather was ideal, and the soaring views were enjoyed by all.
From the Balloon Voyage, we adjourned to the Chinese House lawn overlooking the river for cocktails and delicious hors d'oeuvres served by Ritz Charles staff. During this time, Norman Burns, Conner Prairie CEO, graciously hosted our guests in the Lilly Room, where they viewed the extraordinary artwork and artifacts of Mr. Eli Lilly.
In response to the "social distancing" protocols, dinner tables were spaced appropriately within the main hall and on the porch. Ritz Charles staff assisted us in decorating the rooms with flowers and pottery. Our guests were served a delicious five-course Italian dinner at buffet stations, also spaced appropriately.
As the sun was setting over the Prairie, we adjourned to the Chinese House lawn for toasts.  Our guests departed with smiles on their faces (under their masks), having enjoyed a delightful evening, thanks to the great service by the staffs of Conner Prairie and Ritz Charles.
I encourage all who love Conner Prairie to give the Chinese House top consideration when planning your most special events. I am confident you will be as thrilled as we were.
Dick Ristine