What is the Prairie Pathways Campaign?
Conner Prairie must forge new pathways.  We envision a future in which we reimagine how the world views and uses museums as we inspire curiosity and foster learning. Outdoor experiences with new trails and education hubs will offer opportunities to increase health and well-being, as well as exploring the history and the ecology of our land and river.  Inside our renovated Museum Center, we will create new, fun learning experiences with technology, exhibits, and hands-on activities. As a museum that is accredited by the American Alliance of Museums we will:
Envision a

broader

pathway where many people of all ages, abilities, and backgrounds can experience Conner Prairie. 

Create a

deeper

pathway of meaning and learning through coordinated experiences across our campus.

Forge a

bolder

pathway that brings national resources right to our backyard through our affiliation with the Smithsonian.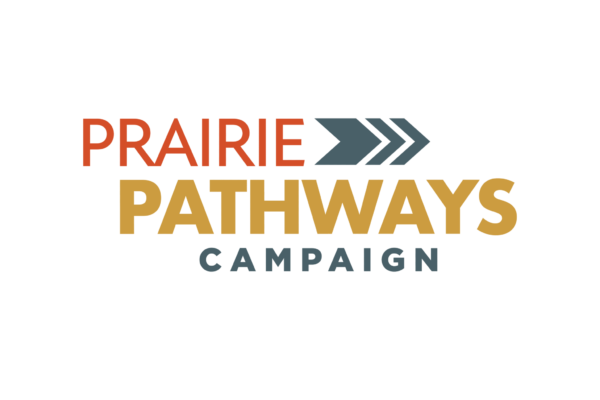 Donate to the Prairie Pathways Campaign today!
How did Conner Prairie engage our community?
This Master Plan is the culmination of ten months of collaboration between:
More than 89 community members and external stakeholders
More than 100 employees
33 board members
225 total engagement to date
Conner Prairie Master Planning
The Master Plan addresses not only new exhibits, buildings, access points, and infrastructure projects, but also plans for the green spaces:  woodland, riverbank, wetlands, and the prairie for which Conner Prairie was named. Learn more about the projects that will further illuminate our vision of the Master Plan. These initiatives help build a lasting impact at Conner Prairie for decades to come. Explore each project and their relationship to our mission.
Fundraising Planning Study
A fundraising planning study is essential to the planning, implementation, and achievement of substantial fundraising goals. Input from the community and potential donors creates shared goals and can identify factors that are critical to success. The Conner Prairie fundraising planning study consisted of an organizational scan, a donor analysis, prospective donor landscaping, strategic connections, and an E-survey. 77 stakeholders were personally interviewed of the 103 invited. The electronic survey engaged 153 individuals.
The final report included encouraging results:
94% had positive perceptions of Conner Prairie,
95% had a positive reaction to campaign plans, and
83% indicated now is the time to move forward with a campaign.
The top two priorities identified were renovation of the current Welcome Center into a Museum Experience Center, and creation of a Transformational Outdoor Experience.
The key recommendation was to proceed immediately with a campaign with a working goal of $15 million.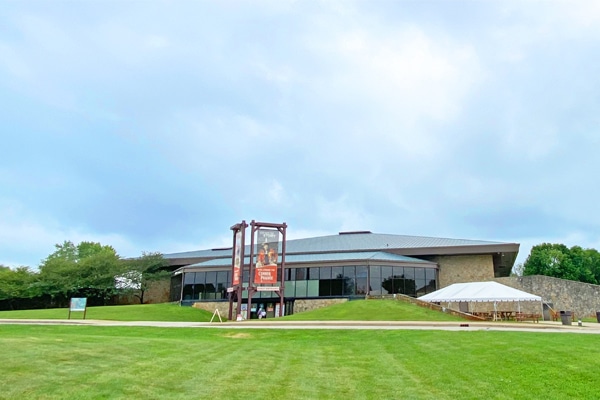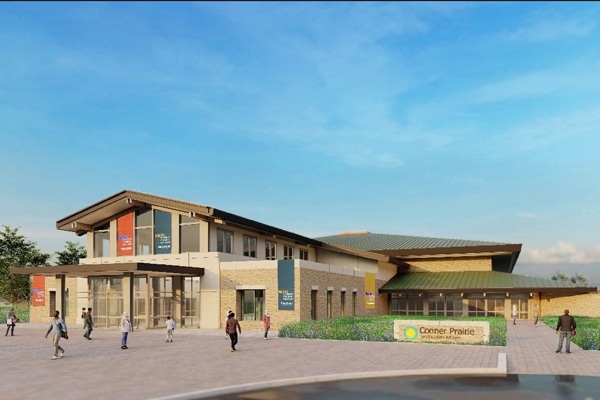 The Prairie Pathways Campaign will provide funding for a renovation of the current Welcome Center to become a true Museum Experience Center.  We will increase our experience areas from two to six, which will include rotating exhibitions, inclusive storytelling, hands-on learning and play, and evolving HiSTEAMic (History, Science, Technology, Engineering, Arts and Agriculture, and Mathematics) content to inspire learning and curiosity. We will renovate our theater, as well as creating spaces with the right environment to provide access to historic artifacts either from our own collection or from the Smithsonian. With our visitors in mind, we will improve how visitors enter the Museum and how they access Prairietown.
Transformational Outdoor Nature Experience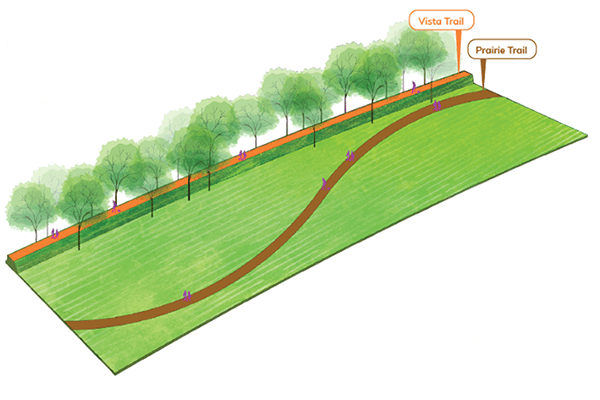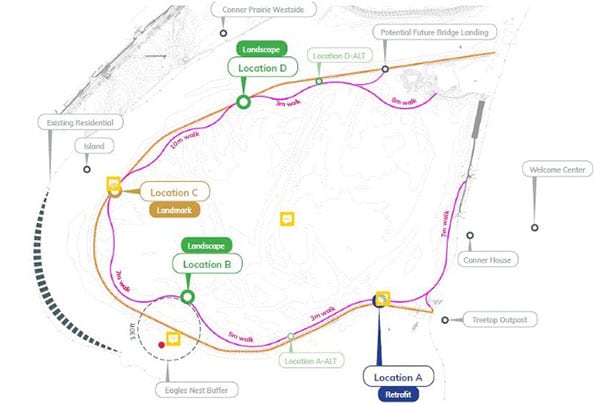 The Prairie Pathways Campaign will provide the funding to create a Transformational Outdoor Nature Experience, which will activate 200+ acres of the prairie and 3.3 miles of the White River through natural and accessible trails and experience areas. Extending our trails out to the shoreline of the White River will transform the visitors' outdoor experiences and their connection to our land and waterways. The two trails that we will be using are the Prairie Trail and the Vista Trail. The Prairie Trail creates an accessible and experientially rich journey by immersing guests in the landscape outlined by the oxbow of the White River. The Vista Trail follows the natural contours of the Conner Prairie landscape. As we construct this outdoor experience, we will steward the land and river by including shoreline stabilization measures to minimize run-off and improve the water quality. Our objective is to accelerate learning and inspire a genuine connection between the visitor and the river, shoreline, woods, and habitats.
In addition to these keystone projects, the Prairie Pathways Campaign will fund plans for adding new facets to the Conner Prairie experience.
Promised Land as Proving Ground
Promised Land as Proving Ground covers centuries of African American history from pre-colonial Africa to the present day and specifically explores the development of African American faith ways and their expression through food, music and dance, and activism from traditional African religion to the African American church.
Spark!Lab is our newest indoor exhibit that puts the challenges of tomorrow into the hands of inventors of today. Developed by the Smithsonian's Lemelson Center for the Study of Invention and Innovation, Spark!Lab can help foster your innovative spirit by giving you all the tools, time and space you need to invent and explore creativity.
 Developed by the Smithsonian Gardens, Habitat is our newest outdoor exhibit made available by the Smithsonian Institution Traveling Exhibition Service. Habitat showcases the unique habitats throughout the gardens and landscapes of Conner Prairie, how interconnected and fragile they are, and what we can do to protect them.
Prairie Pathways Campaign Objectives
Engagement
with the community, land, and brand
Sustainability
of resources, revenue, and river


LEARN MORE ABOUT OUR CAPITAL CAMPAIGN THROUGH OUR MOST RECENT PRESS RELEASE:
Development of unique exhibits and guest experiences will transform the way visitors engage with the museum FISHERS, IN (August 12, 2022) – Indiana's premier living history museum and one of…