Enjoy catering, bar and entertainment options for corporate meetings, team-building events, family reunions and more.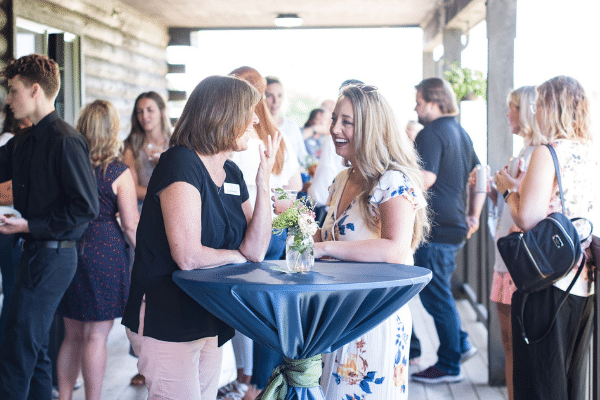 Meetings at Conner Prairie
Conner Prairie offers something different for hosting your meetings and entertaining. With 10 unique venues and our expansive grounds we can help you design an event your guests will never forget. We host all types of events large and small. Let us help you make yours a memorable experience.
Corporate Meetings
Small conferences
Company Picnics
Retreats
Symphony Entertaining
Graduation Parties
Family Reunions
Fundraisers
Holiday Celebrations​
More about holding events at Conner Prairie
We have traditional pillar-free conference space, divisible for smaller breakouts to one large space accomodating 200 guests, to a unique open-concept space with natural lighting and an outdoor deck. How about a house nestled in the woods, decorated with Asian-influenced art and architectural elements to accomodate as many as 56 guests. All areas are equipped with wireless WiFi. You may provide your own AV or we can supply the basics. Let our catering sales team help you find the most efficient meeting space for a memorable experience!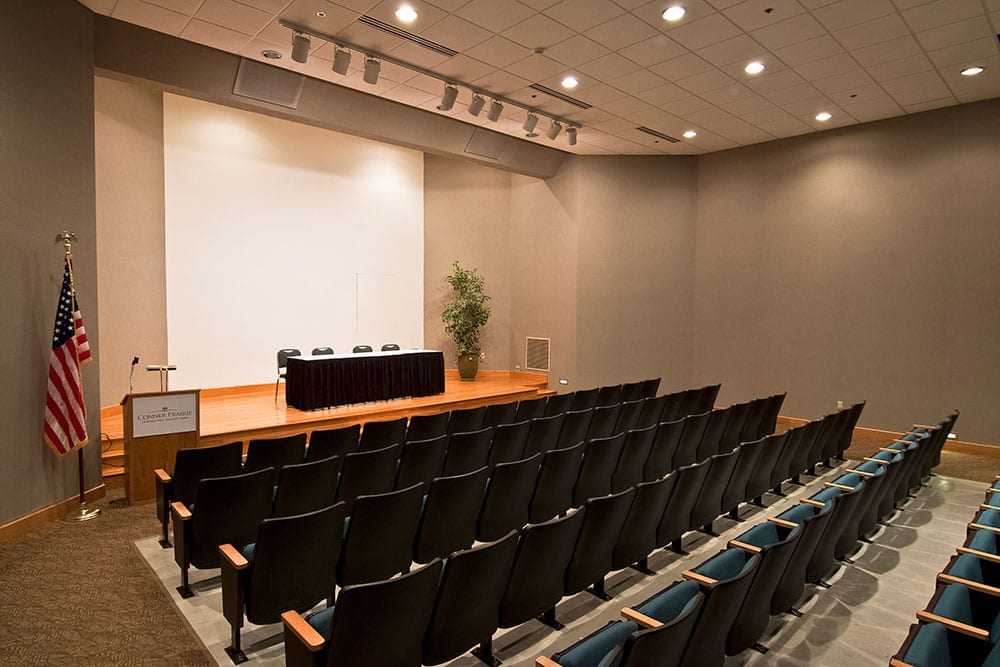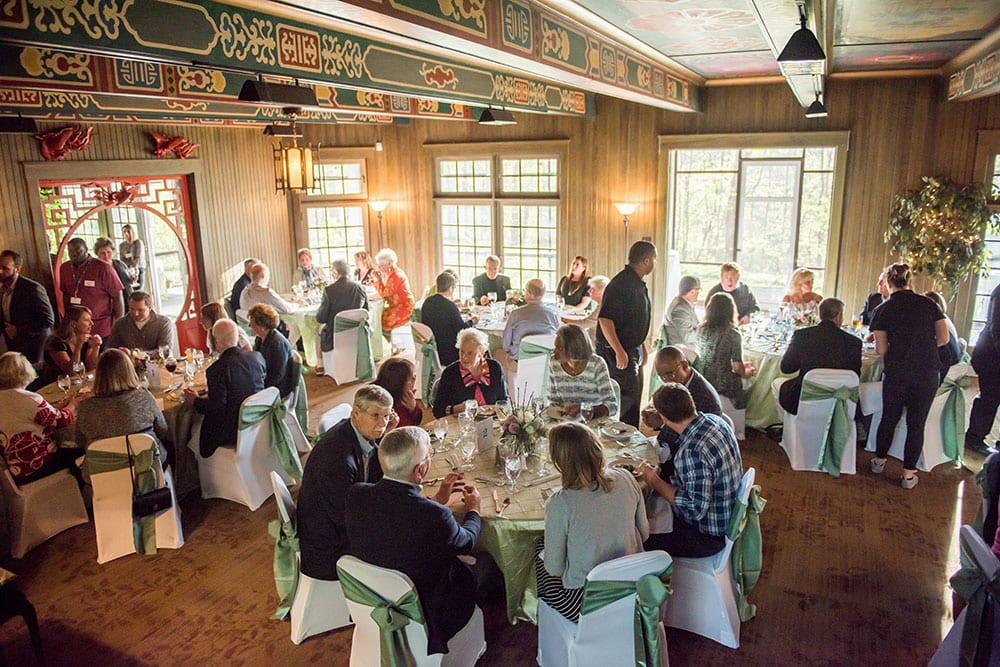 Frequently Asked Questions
All food and beverage must be purchased through Conner Prairie and/or the preferred food vendor.
For all indoor venues, Conner Prairie has available for rent the basics, e.g. screen, cart, electrical cords, projector, laptop computer, flipchart kits. Client may also provide their own.
Some indoor venues have built-in sound systems, which include house speakers and, for rent, we can provide wireless and wired microphones.
All indoor venues have access to Wi-Fi either with passcodes or via hot spot.
More extensive AV support needs can be arranged through preferred partners.
Conner Prairie will not be liable for weather or any other cause beyond the museum's control. Refunds will not be given for weather related changes. The staff at Conner Prairie does have your best interest in mind and will do everything possible to ensure a successful event.
All deposits are non-refundable and are not transferable to other dates. If your event is cancelled fewer than 30 days prior to the function date, a cancellation fee of up to 100 percent of the estimated charges on the event agreement may be assessed.
There is no fee for parking at any of the venues. For events held in or near the Welcome Center, or held the same day as a Conner Prairie special event, or on Symphony on the Prairie dates, parking for all guests is first come, first served. If arranged for during the contracting process, a limited number of parking passes will be provided for event attendees. The use of these passes does not guarantee preferred parking but will give a few designated guests the chance to park as close as possible to the main building. The passes merely direct the parking attendants to allow access to surface parking; it does not guarantee availability. Any party members who have personal license plates and/or placards for accessible/handicapped parking will be directed to a specific parking lot with proper display and documentation of their plates/placards.
Do you have more questions about meetings and events at Conner Prairie? 
Contact Catering and Banquet Sales.
317-776-6000 ext. 381 | catering@connerprairie.org