Birthday Party Options
In-season (April - October): Members: $235, Non-Members: $260
Off-season (November - March): Members: $185, Non-Members: $210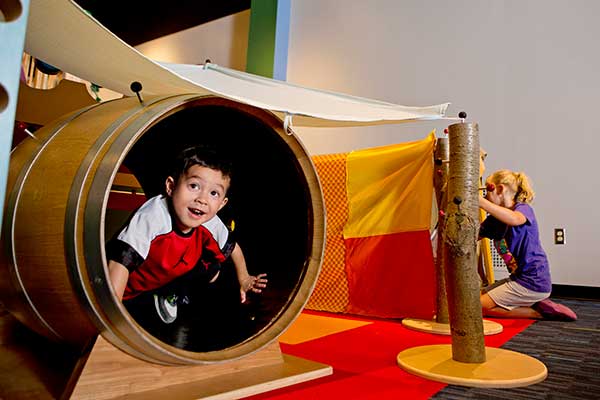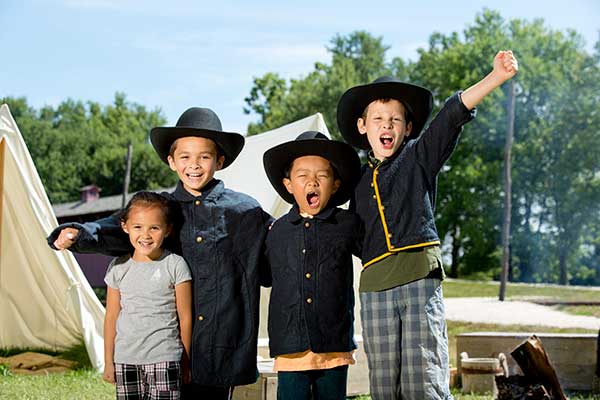 Birthday Parties Include:
A private outdoor pavilion (in-season only) or exclusive indoor party room.
Time options of 10 a.m.-12 p.m. or 2-4 p.m.
25 complimentary admissions* to the museum and available experience areas. In-season includes all seven outdoor experience areas as well as the indoor Discovery Station, Craft Corner and Create.Connect exhibits. Off season includes all indoor experience areas including Discovery Station, Craft Corner, Makesmith Workshop, and Create.Connect.
Use of existing tables and chairs.
A Conner Prairie craft themed activity for each child.
10% discount on any purchase over $5 in the Conner Prairie Store for all party guests.
The option to add on food and beverages (in-season only). See the Menu
Ask about party upgrades including outdoor Jenga, Tug of War and more!
*discounted tickets available for additional party guests. No charge for member guests and children under age two.
Headless Horseman Birthday Parties
Offered exclusively during our famous Headless Horseman Festival, have a fall themed birthday party night full of festival fun!
Call Guest Services today to reserve your historic party at 317-776-6000.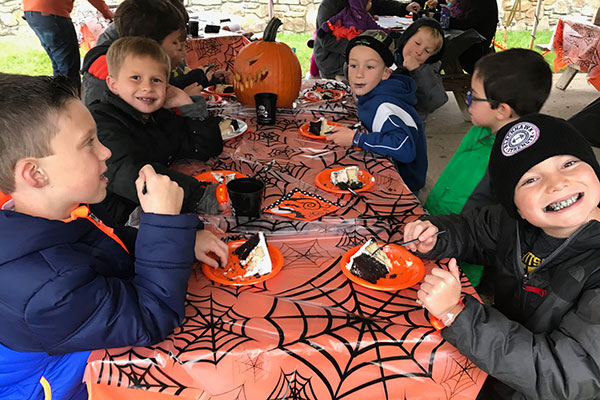 Headless Horseman Party Options:
Select evenings in October: Members: $300, Non-Members: $325
*Headless Horseman Festival tickets are required. Discounted tickets are available with the Headless Horseman Birthday Party package.
Headless Horseman Parties Include:
Tented picnic area directly adjacent to Festival areas.
Time options of 4-6 p.m. or 7-9 p.m.
Discounted Festival tickets. Easy access to Festival grounds.
Guaranteed hayride queue line tickets to ride together as a group.
Parking Pass for birthday host.
Designated drop off and pick up point for party guests.
Seating for up to 100 guests.
Electrical outlet for personalized lighting.
For full terms and conditions, or to make a reservation, contact Guest Services at 317-776-6000 or email groups@connerprairie.org.
Conner Prairie strives to provide a fun and educational experience for guests of all abilities. Most, but not all, of the historic buildings are accessible by wheelchair. The Accessibility Map provided on our website (or via e-mail) is available during your visit. Wheelchairs are available at the Ticket Desk at no charge on a first-come, first-served basis, and limited tram transportation is available. Please notify us before you come if your group has anyone with special needs.