The Conner Prairie Store offers a wide range of unique Conner Prairie-made pottery and textiles, and Indiana-made food and gift items.
Period clothing for children top our best-selling items list, with old-fashioned candy, jewelry, toys, games, books and Civil War clothing not too far behind. Admission is NOT required to shop.
11/27: Open in the Welcome Center from 11 AM - 3 PM + our Merry Prairie pop-up shed, 5:30 PM - 9:30 PM
11/28-11/29: Open in the Welcome Center from 9 AM - 3 PM + our Merry Prairie pop-up shed, 5:30 PM - 9:30 PM
December Hours:
Monday - Friday 11 AM - 3PM in our Welcome Center
Saturday - Sunday 9 AM - 3 PM (during Visits with Santa)
Closed Christmas Eve, Christmas Day and December 28th-31st.
On A Merry Prairie Holiday nights, there are two pop up sheds where you can find:
Kids books
Stuffed animals
Candy
Warm hats and gloves for men and women
Light up Christmas bulb necklaces
Conner Prairie pottery mugs
And, of course, the A Merry Prairie Holiday ornaments and snow globes.
Buy 19th Century Clothing & Gifts Online
If you're not able to make it to the Conner Prairie Store, the items shown below can be purchased over the phone and shipped to you. Just fill out this product request form and we'll contact you for payment and shipping details.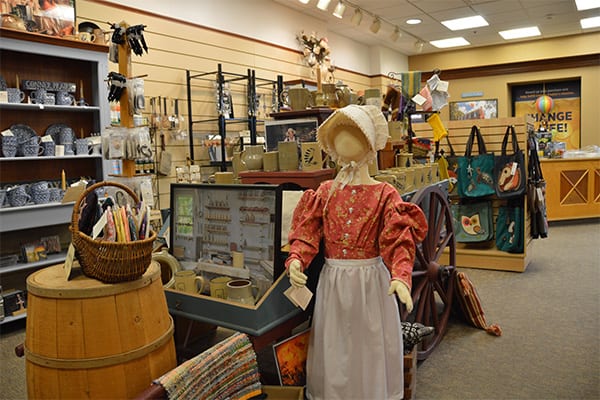 Made exclusively for Conner Prairie
Dress up for a school program or for play at home. Made in Indiana. 100% cotton. Dresses are assorted patterns and colors and include a white day cap and white apron.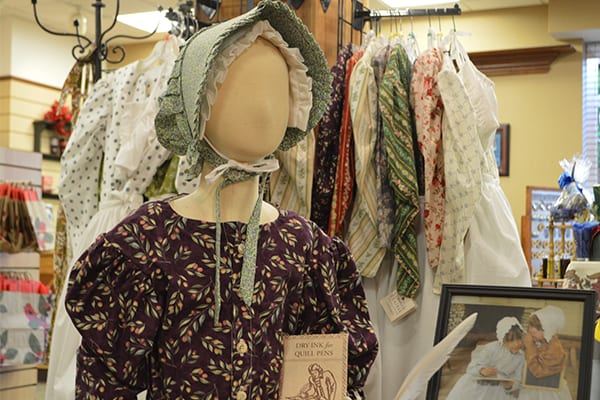 Perfect for school dress up days or out in the garden. Assorted floral prints. Poly/Cotton.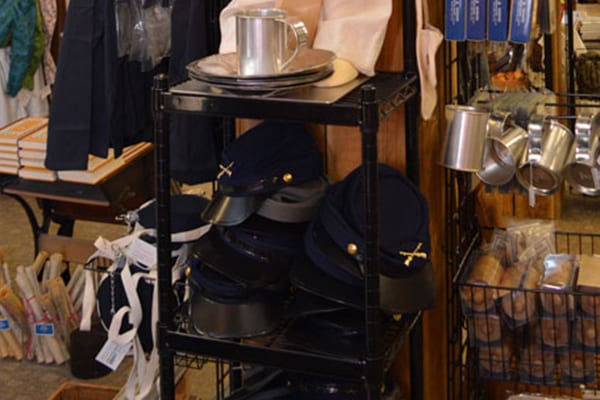 Top off your soldier uniform. Navy Blue (Union), or Grey (Confederate). 100% cotton.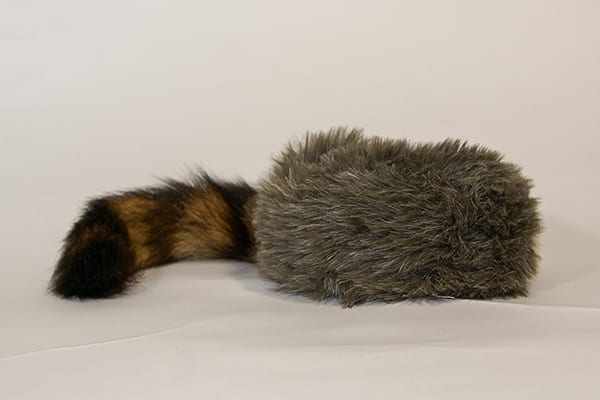 Dress the part of an early mountain man. Faux fur cap with real raccoon tail.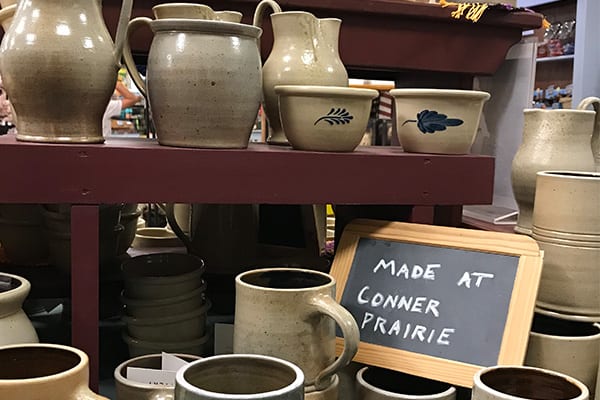 Made at Conner Prairie by our master potter. Choose from blue and white spongeware, floral, "Indiana", leaf, bird, "Conner Prairie" design, or bicentennial design. Microwaveable, dishwasher safe, lead free.