Apple Store Hours:
CLOSED for the season
The Apple Store is the Conner Prairie Alliance's primary fundraiser with proceeds supporting the mission and programs of Conner Prairie. Read more about the Conner Prairie Alliance on our blog!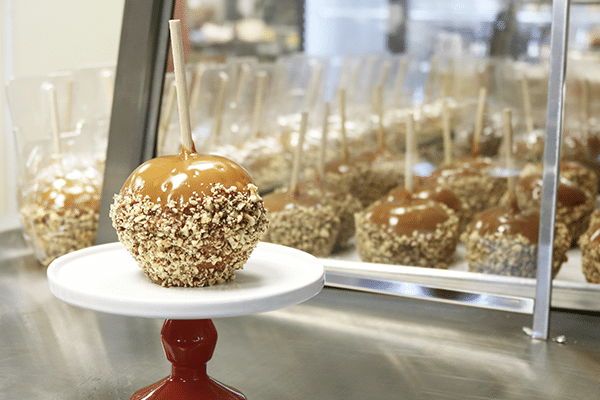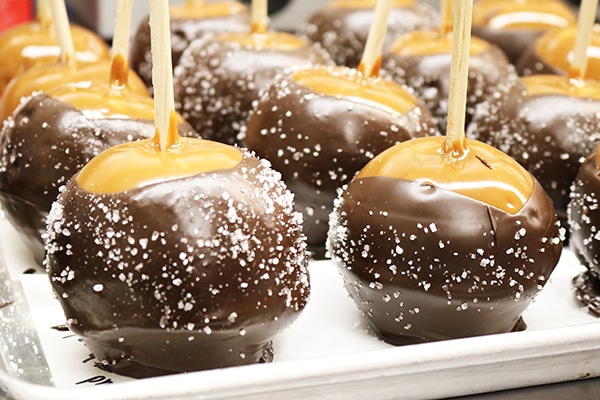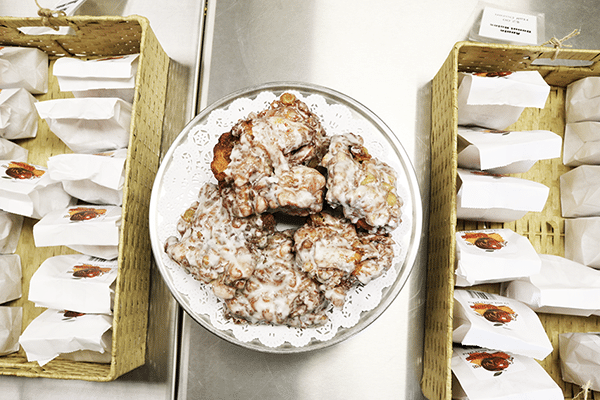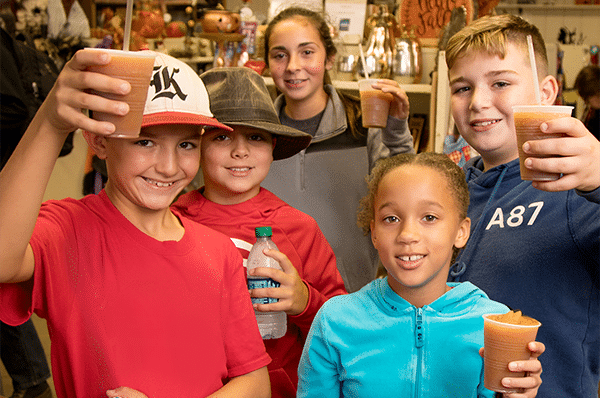 The Apple Store takes special orders during its open season for gift baskets, gourmet dipped apples, and specialty items for work parties, birthdays, and other celebrations.
365 single apples
57 pecks of bruised apples
(think applesauce and baking pies)
741 gallons of cider
695 hot ciders
5,636 slushies
5,619 plain caramel apples
5,677 nutty caramel apples
583 gourmet apples
1,191 chocolate toffee apples
1,205 salted chocolate apples
709 plain Annie apples
570 nutty Annie apples
66 specialties
1,634 apple fritters
802 bags of fresh popped popcorn
28 pies
778 pie slices
34,950 donut holes
637 dozen donuts
(that's 7,644 individual donuts!)
Check out these quick videos on some delicious treats you can make with ingredients from our Apple Store!
TAC Grilled Cheese: Turkey Apple Cheddar
250,000th Caramel Apple Dipped by Indiana's First Lady, Mrs. Holcomb