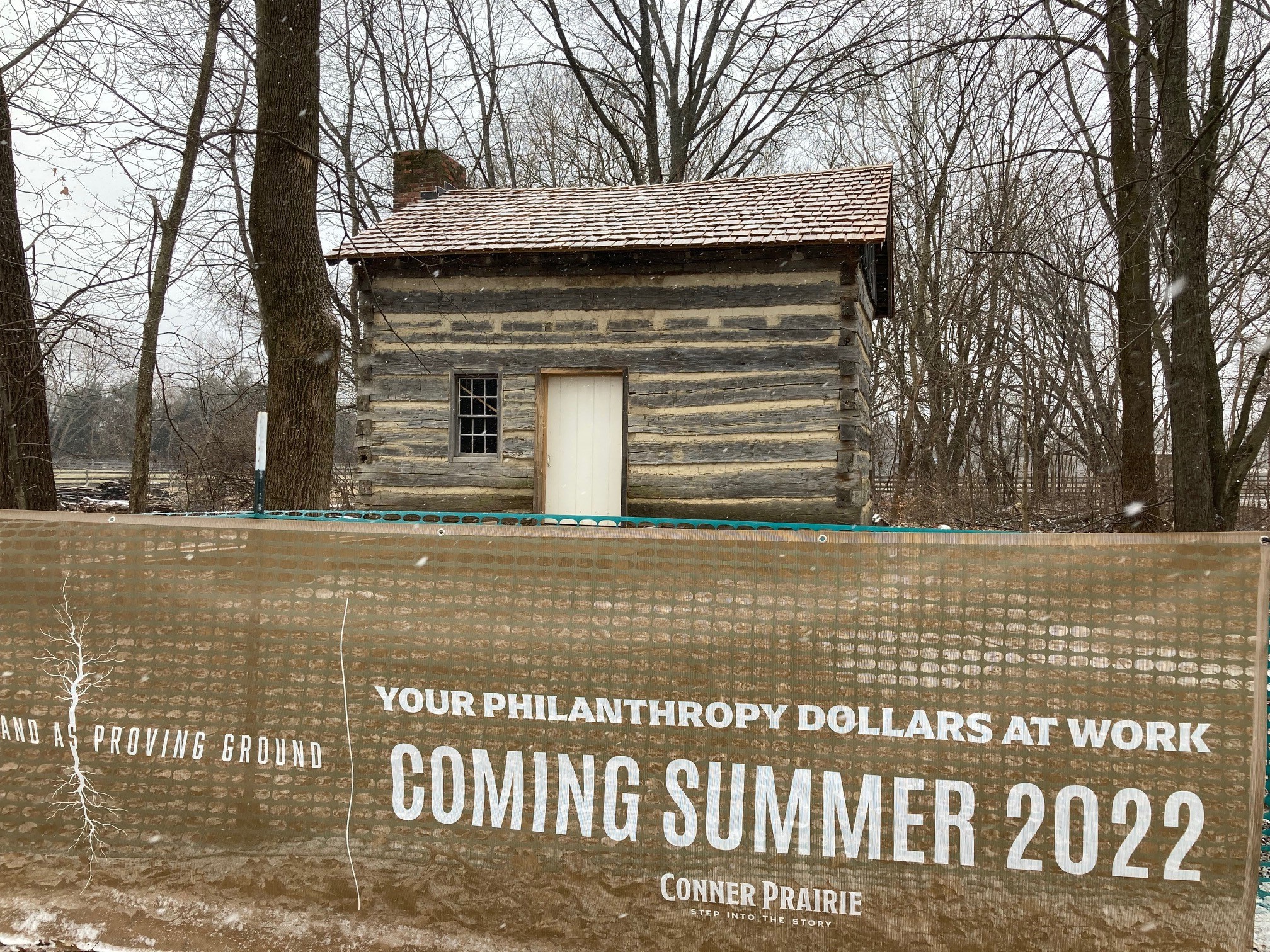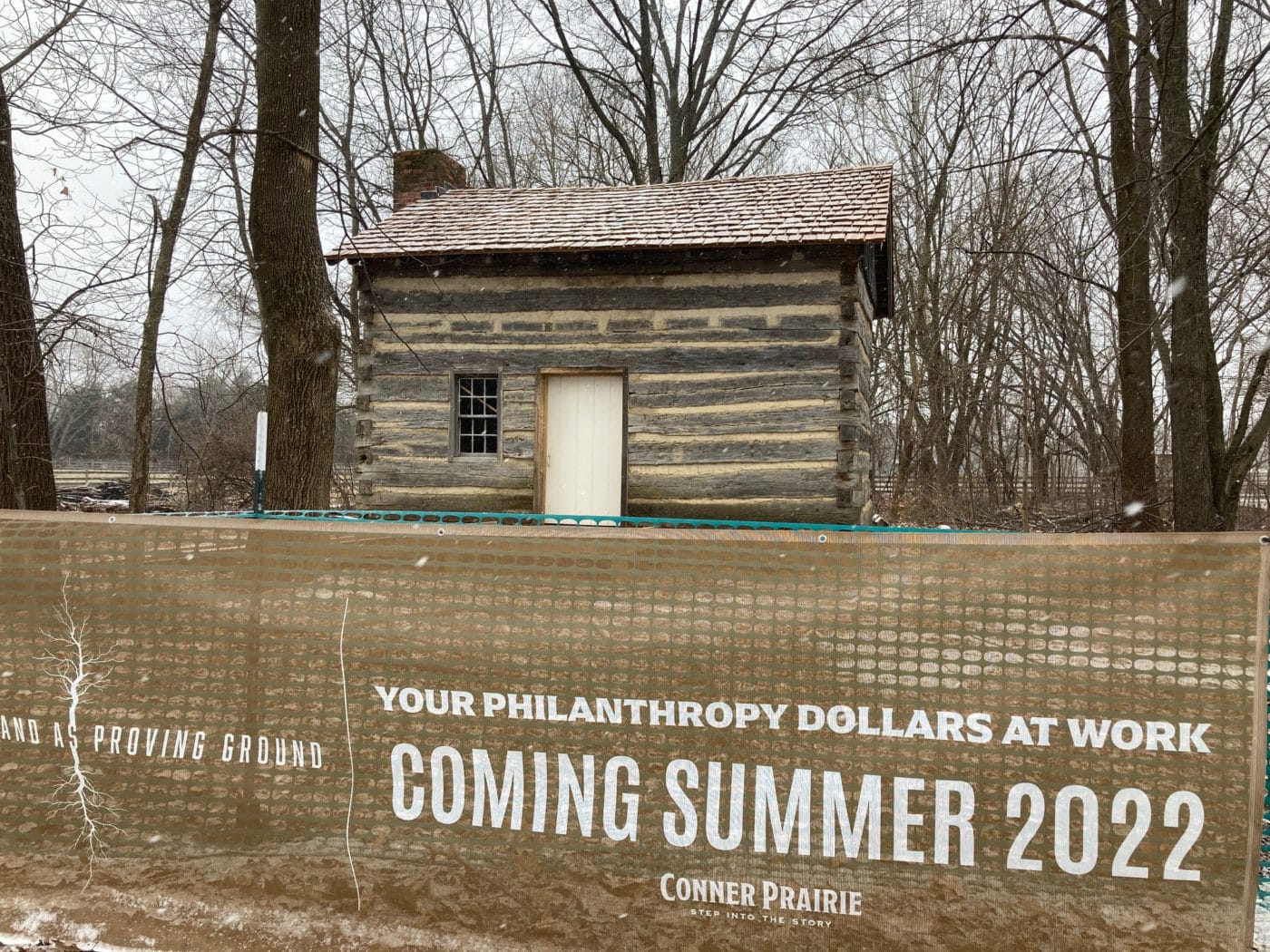 As I take my lunchtime walks across the grounds here at Conner Prairie, I am reminded that there is no "off season." While guests have limited access to our grounds during the Winter months, it is anything but quiet around here. This is the season for renewal and preparation.
There's nothing quite as magical as a walk through the grounds while it's snowing. I also appreciate walking when the sun is shining. This unique place is spectacular in both the best and worst of weather. Taking my lunchtime walks help me clear my head for my next Recruitment or Volunteer task, and it lets me get glimpses of what everyone else has been doing.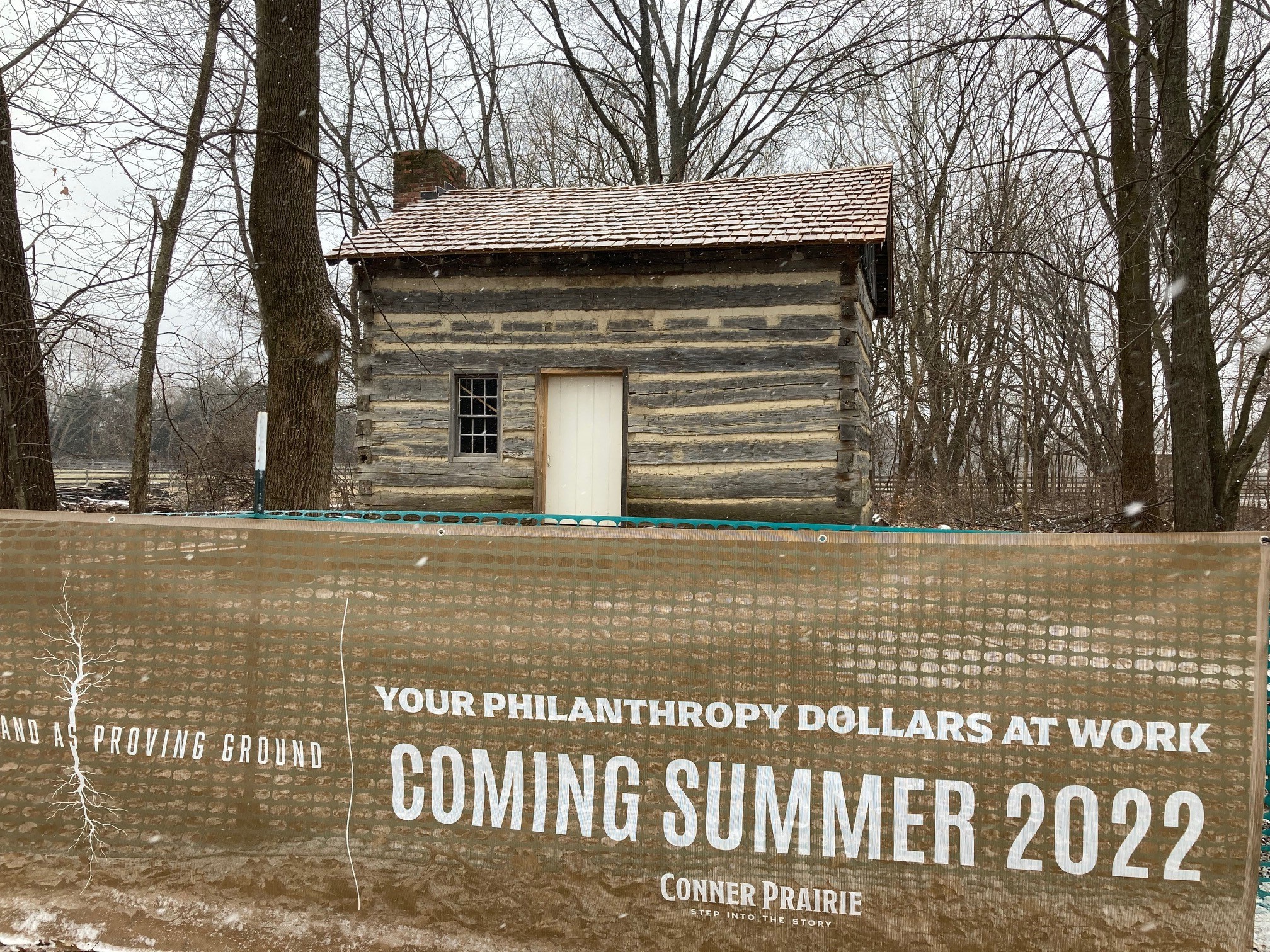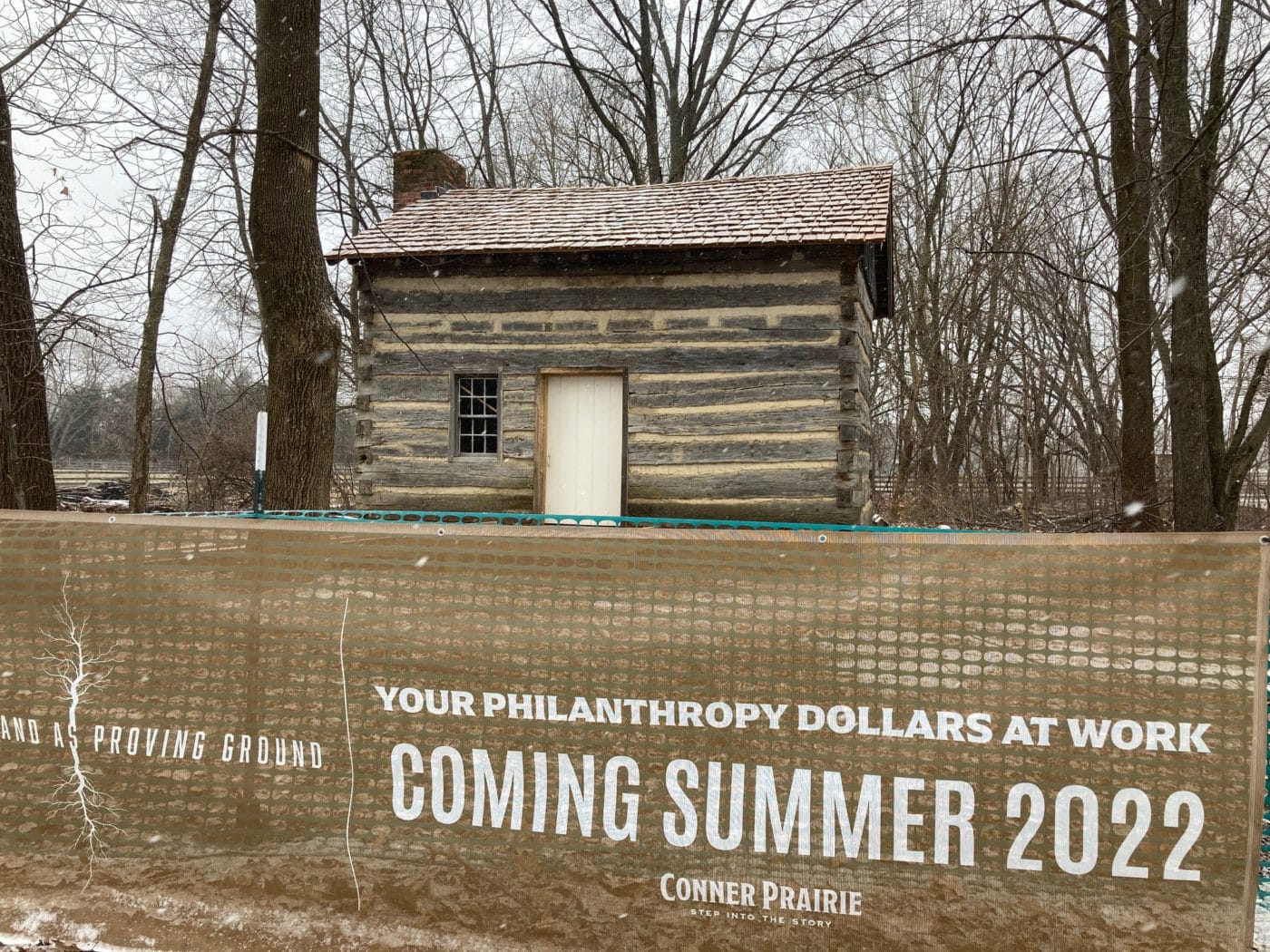 Our curatorial and Exhibits staff have been working diligently on Promised Land as Proving Ground. It is an exhibit you will have to experience for yourself. Powerful, moving, and oh so necessary. It will be opening later this year, so stay tuned.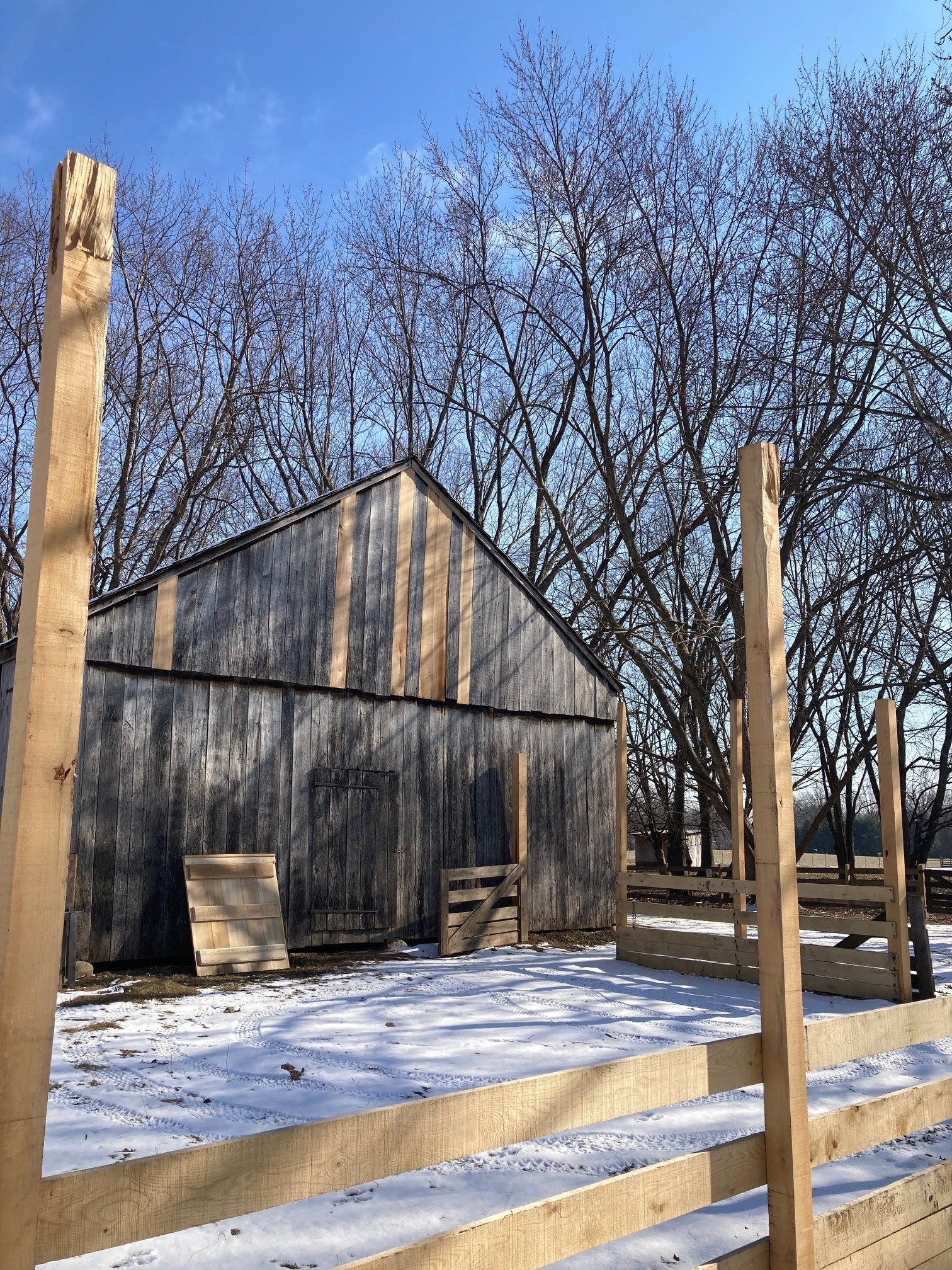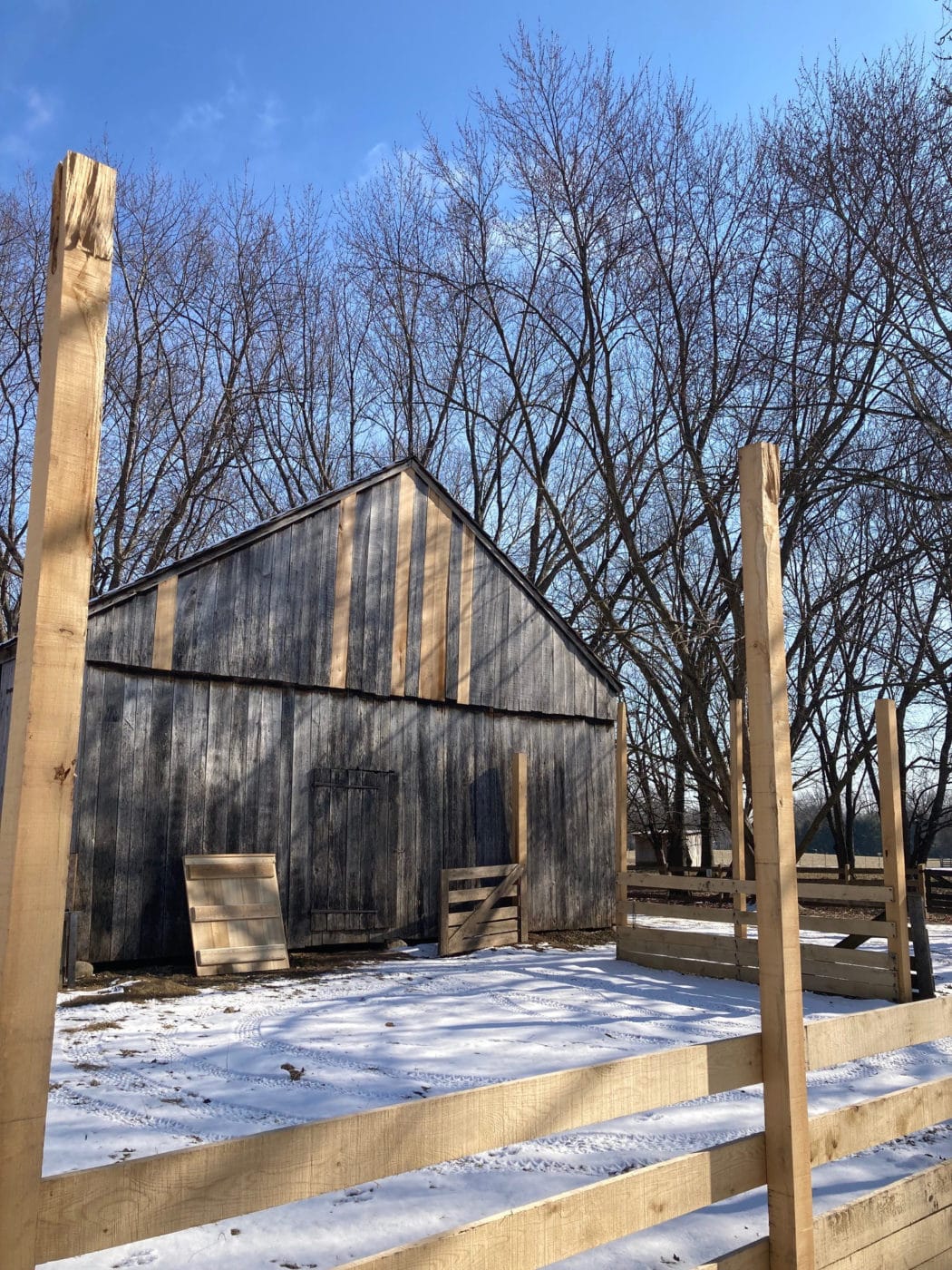 Our Carpenters have been working on historic building preservation, including beams, boards, and doors. These repairs are a part of our ongoing commitment to steward our resources well for the next generation.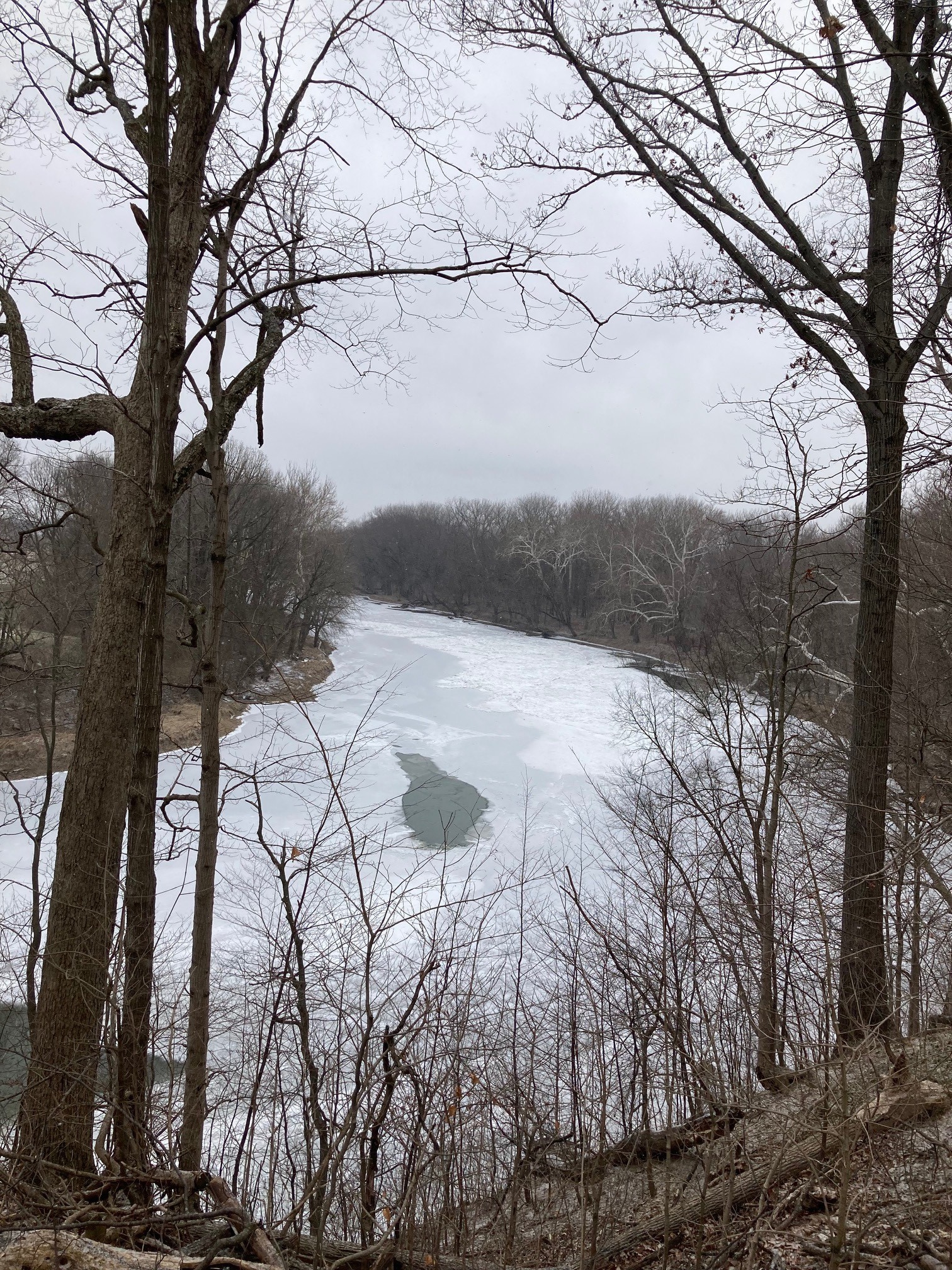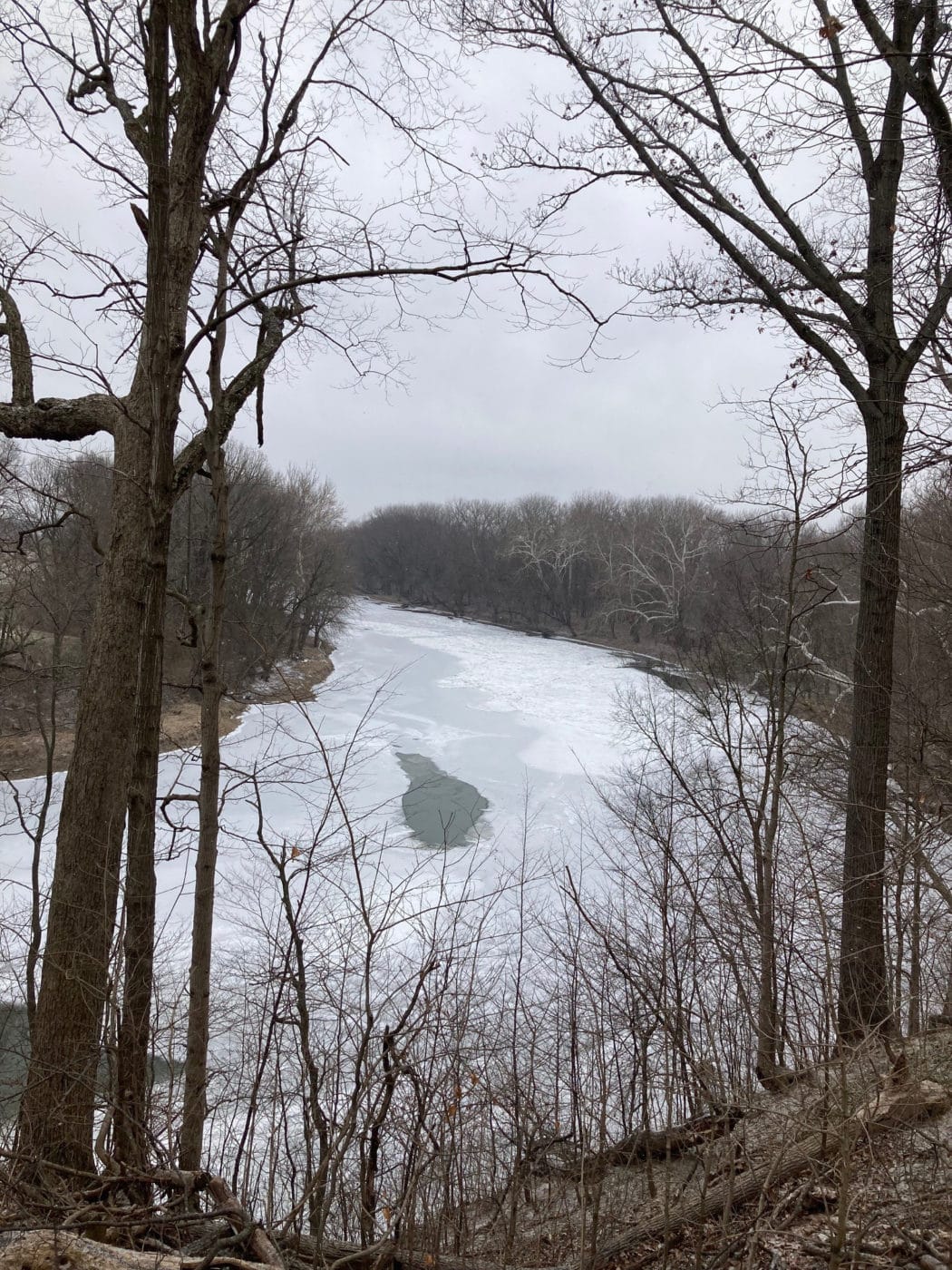 I almost always pause at the White River Lookout. As the river surface freezes, thaws, and freezes again it gives a reminder that life is always changing. I have a lot of pictures of this spot in my camera roll. Be sure to stop here when the grounds reopen in late March, it's a daily explosion of nature at work.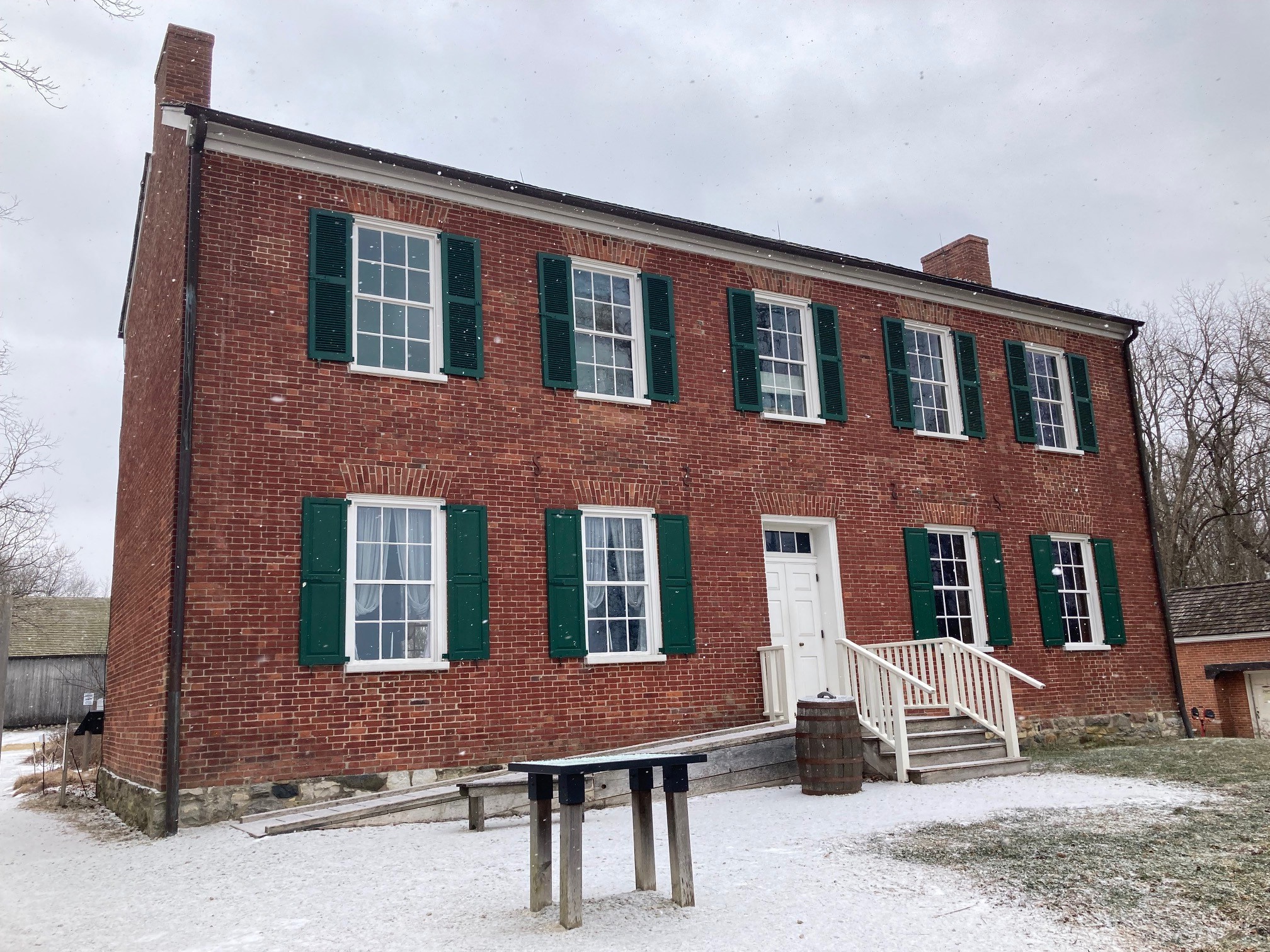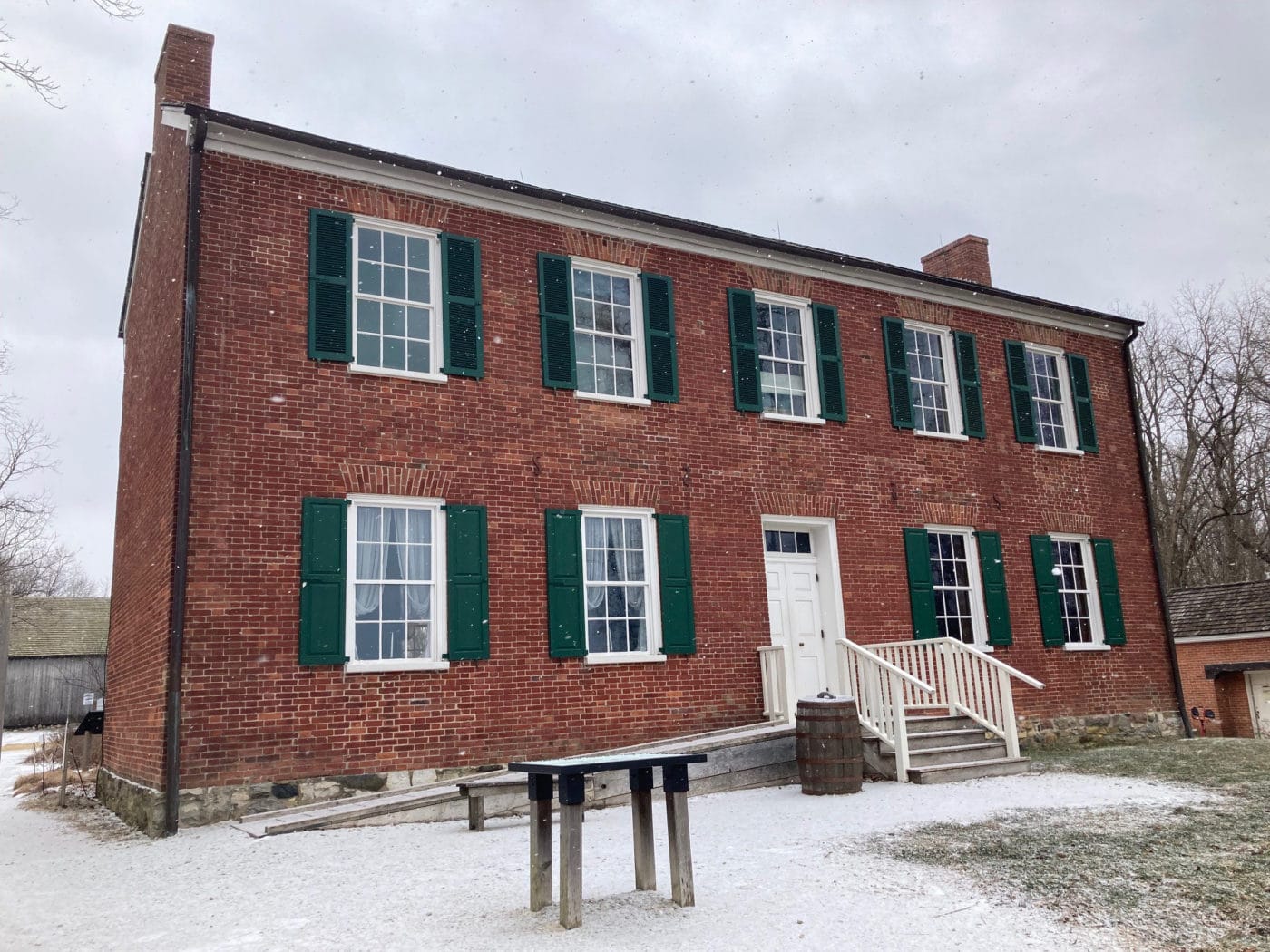 It wouldn't be Conner Prairie without the William Conner House, which is 199 years old. I've been visiting this house for more than 40 years, ever since I was a Brownie Girl Scout. It never ceases to amaze me.
As I travel down roads and paths that Guests normally don't see, I disturb not one, but two red-tailed hawks and about 100 mourning doves. If you like wildlife, we've got a lot of it. I also saw a lot of deer tracks, and a few coyote tracks on this trip.
There's been work done inside the buildings, painting and repair happen daily. Plus, there's a lot of planning and preparation for new and improved programming in 2022. Wouldn't you like to be a fly on the wall as staff thinks up new surprises for Headless Horseman, Prairie Town events, and our famous History on Tap festival?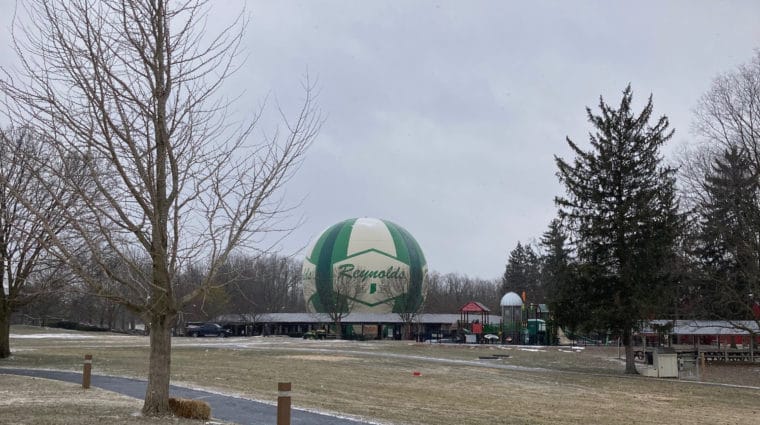 We sometimes have contractors come in and help with major projects. The next time you're here, take a peek at the new roof that adorns the Clowes Commons area around our 1859 Balloon Voyage. There are also copious amounts of fencing being repaired and upgraded around our grounds to keep both our heritage animals and our guests safe.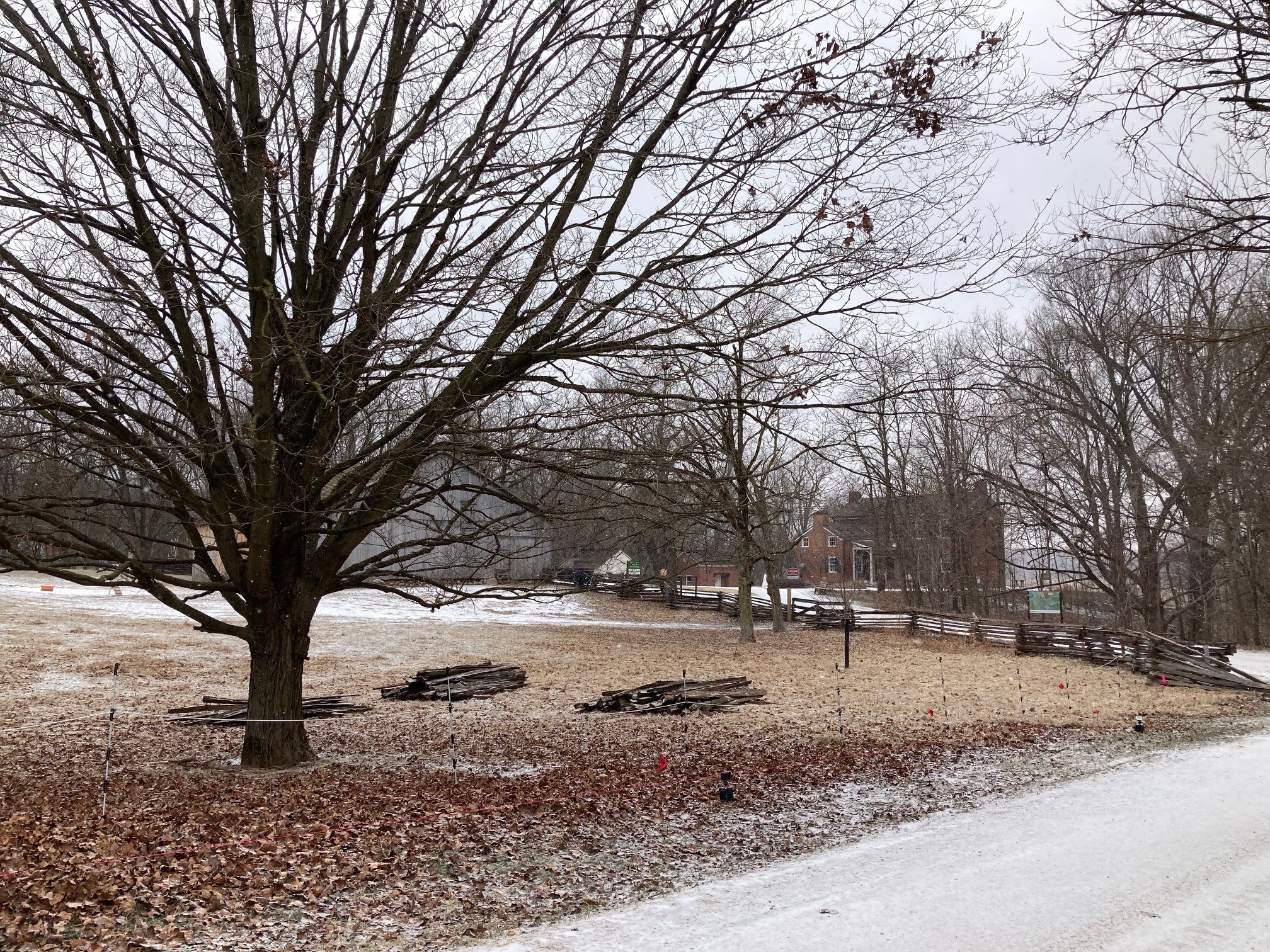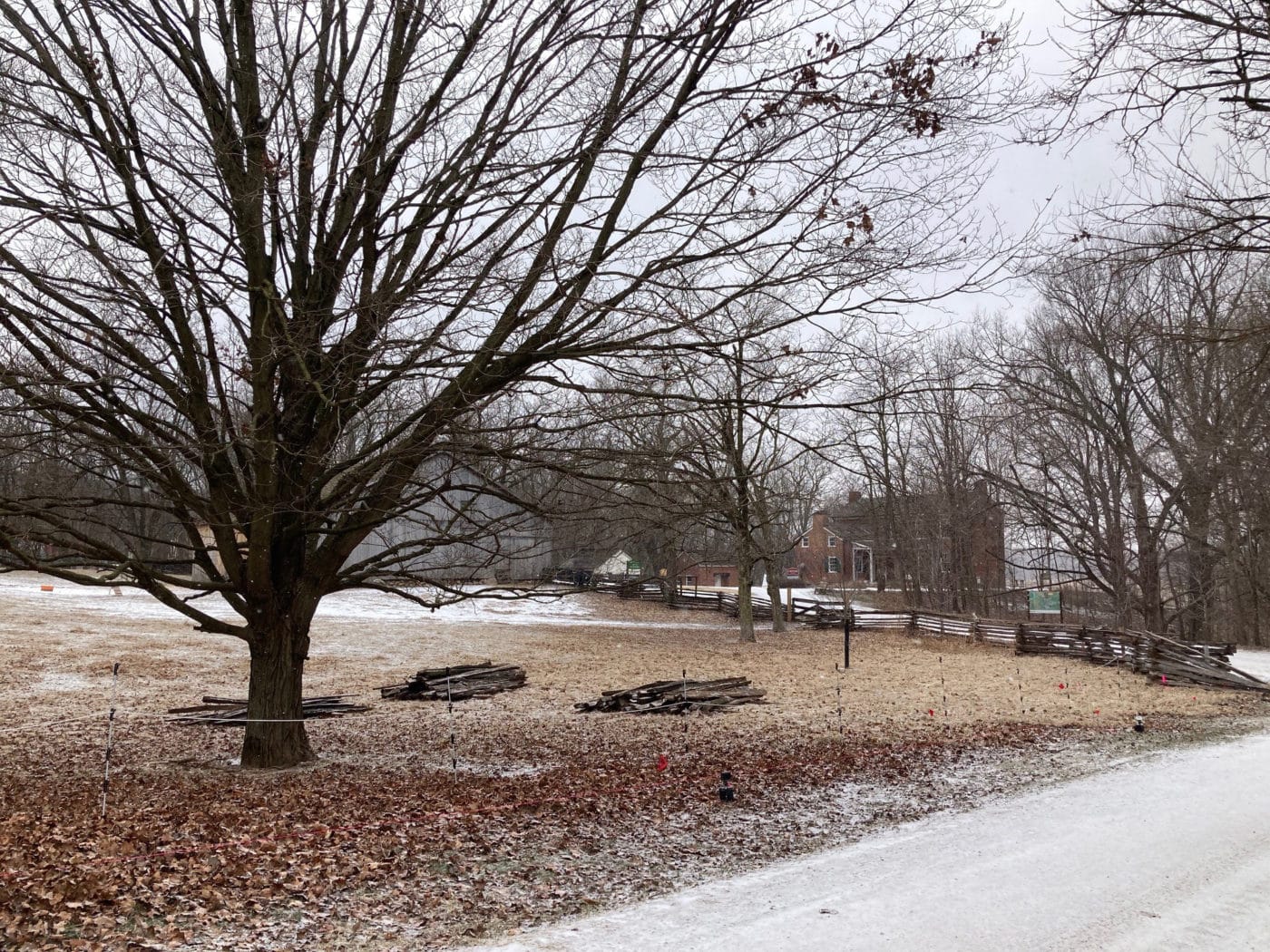 You might wonder if we still utilize volunteers in the Winter months. The answer is a resounding YES! We have behind the scenes volunteer service happening weekly.
If you are interested in being a part of the story at Conner Prairie, I invite you to come join our team! I'll personally take you on your own lunchtime tour of the coolest places here at Conner Prairie.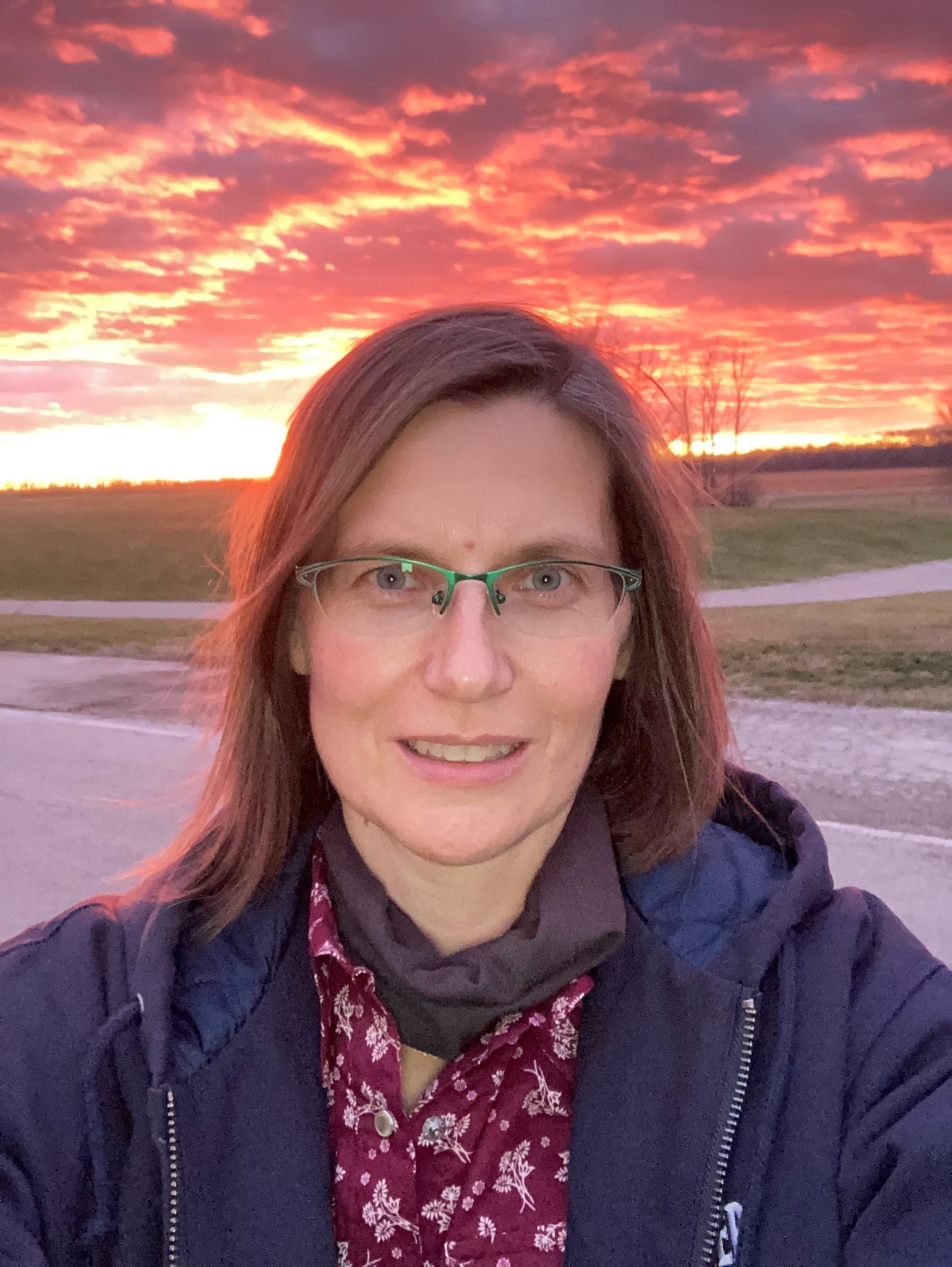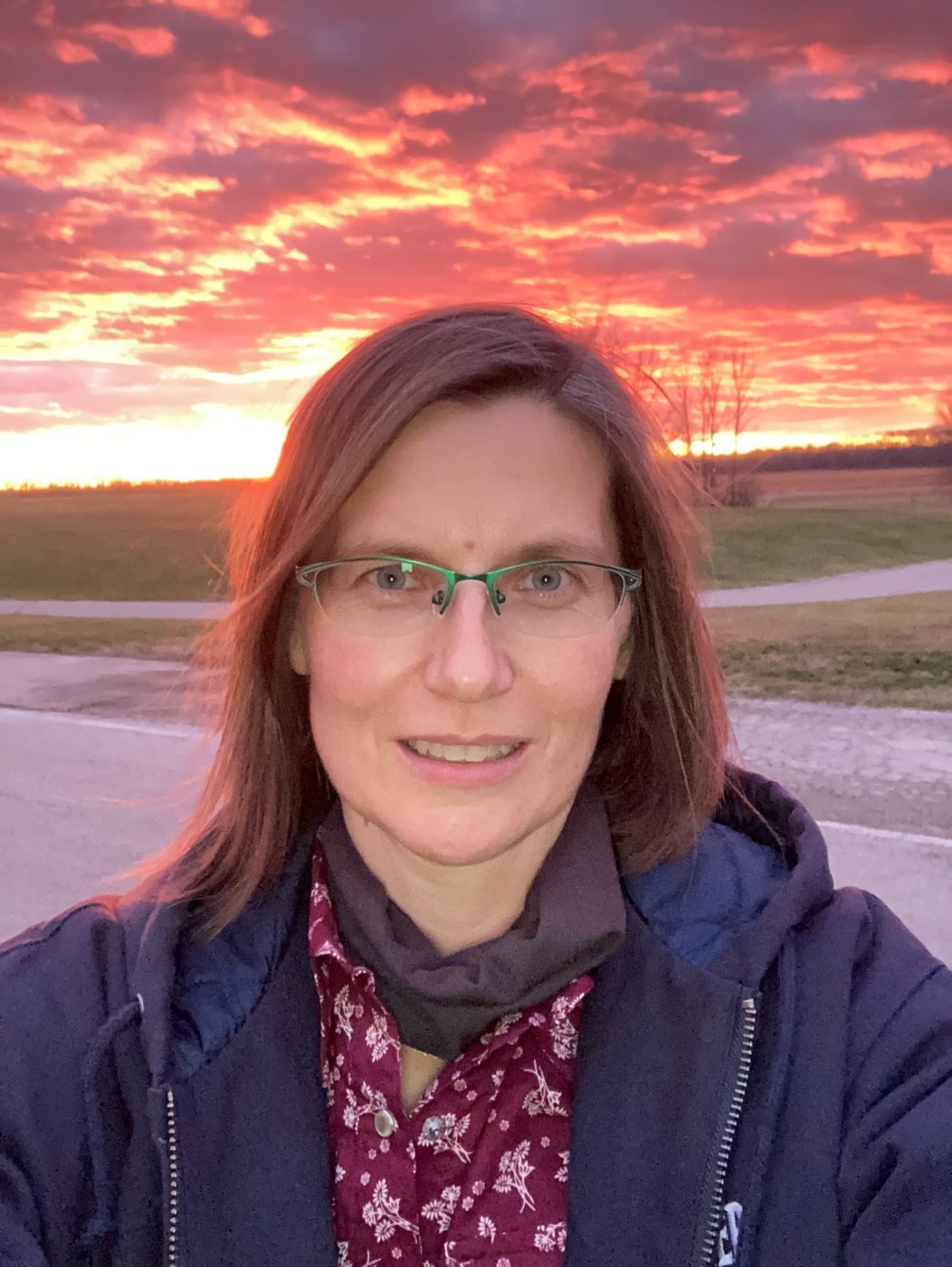 About the Author
Carol Noel serves as our Recruitment and Volunteer Manager. Her favorite places on the grounds are wherever she can watch the sunset, catch a snowflake, or see flowers blooming and baby animals playing.