November is Native American Heritage Month, and we are honored to celebrate and amplify Native Americans in our community of the past, present, and future.
Through shared stories and unique programs, Conner Prairie provides learning experiences for every individual. This month, we explore the life, culture and experiences of Native Americans and how they have shaped Indiana's history.
It is with gratitude to all people of Native American heritage that we celebrate this month.
This is Problematic episodes to tune into:
Conner Prairie brings you the straight up facts of the history still affecting us today! We hold no punches getting to the core of the problems of the past and their ramifications. Come sit with us, and our guests, as we take a journey through problematic history!
Season 2 Episode 2: Prairie Little Liars: The myths of the Frontier/Pioneer
David Heighway is back once again to explore the intricacies of our country's constructed memory! It finds its way into nearly every American home; lingering memories of a sparsely populated frontier and the rugged pioneer. Many family histories have followed this line of thinking for generations. It even shows up at our own "Pioneer museum" of Conner Prairie. And yet, while not necessarily fabricated, we can use new information to see what the world would have truly looked like. As historians ourselves-just like David, that's the best we can hope to share!
Season 2 Episode 3: Chief Straw, False Monuments, and Native Misremembrance
Guess Who's back? David Heighway; joined alongside Curatorial's very own Curator of Native American History and Life, Sara Schumacher. Chief Straw is an entity that has been on our minds for close to a year now- and we're going to talk about him- beyond Strawtown's namesake story. The Native American nations and their histories have long been misunderstood in the United States. It's hard to piece the truth together, but "hard" doesn't mean "impossible." If you've ever wanted to know what the info-gathering process is like for Historians in the museum field, you'll love this in-depth look into the process. Join us as we break down the story, analyze the documents, and place the spotlight on the "actors" that make up the messy web surrounding Chief Straw.
Season 1 Episode 3: Native American Representations and Misrepresentations in American Media and Culture with Dr. Liza Black
Join Hannah and Easton for a discussion with Dr Liza Black about Native American Representation and Misrepresentations throughout American Culture and Media. This discussion spans the range of sports to film and includes recommendations for how to diversify your media consumption.
Season 1 Episode 6: Mekinges with Sara Schumacher
Join Hannah and Easton for a discussion with Sara Schumacher, Curator of Native American History and Life, about Mekinges. This discussion dives into the life and the story of William Conner's First wife and Lenape Indian Mekinges.
Why the Dogs and Wolves Fear Each Other
Curious Conversations: Learning Through Objects in Lenape Culture
An animated narrative of the Lenape tale 'Why the Dogs and Wolves Fear Each Other,' original narration by Nora Thompson Dean, re-recorded narration by Mike Pace. A young dog wanders through the forest, and he enters a council held by the animals of the forest. A wolf speaks and asks who might fetch fire for warmth from the Lenape village nearby. The young dog agrees to go and is taken in by a nice Lenape girl. He then forgets to bring fire back to his friends, and the wolves have held a grudge ever since.
Annette Ketchum Growing up Lenape
Paula Pechonick Tribal Politics
Delaware Tribe Museum Opening
Why the Dogs and Wolves Fear Each Other
Curious Conversations: Learning Through Objects in Lenape Culture
Delaware Tribe Museum Opening
Annette Ketchum Growing Up Lenape
Paula Pechonick Tribal Politics
CURIOUS CONVERSATIONS: Learning Through Objects in Lenape Culture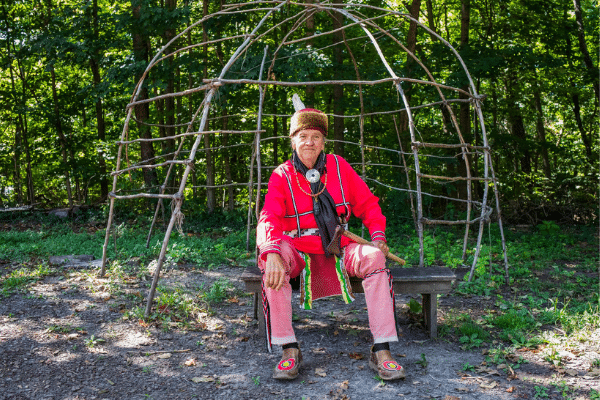 Virtual Lecture
Material culture — the objects produced, used and traded by a group of people — can help us learn more about them. Join Sara Schumacher, Curator of Native American History & Life at Conner Prairie, as we learn about the Lenape culture through discussions with interpreter Mike Pace and other members of the Delaware Tribe of Indians.
Miami Tribe (Myaamia) blogs
The Miami Tribe (Myaamia) lived on the land that became Indiana for hundreds of years prior to white settlement. The Myaamia had a relationship with the Lenape and invited them to the White River area after removal from the east. For those familiar with an interest in the history of Indiana, we strongly recommend visiting the Miami Tribe's blog, Aacimotaatiiyankwi. The blog is a place meant to educate and cultivate a safe learning environment. The history presented is by and about the Myaamia. Please be mindful that great care, intention, and research has been invested in each post and there is no more informed authority on their culture and history than themselves. Non-Myaamia folks are welcome to learn about Myaamia history and culture, learn the language, and utilize their listed dictionary and pronunciation guide.
Step into Indiana territory in our earliest historical area, 1816 Lenape Indian Camp. Here you will explore the life, culture and relationship between the Lenape Indians and American fur traders.
Collections: Lenape buildings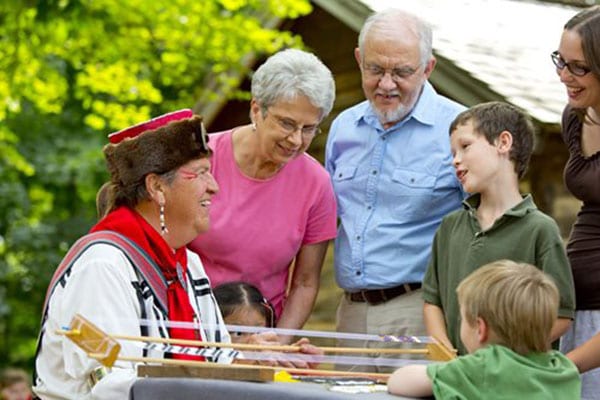 Learn about the building that are sitting on the grounds in the lenape Indiana camp today.
Learn more about Native American Heritage Month through our blogs:
Native American Heritage Month includes numerous days meant to honor different aspects of Indigenous cultures, identities, histories, and experiences such as National Bison Day (November 4th), Rock your Mocs day…
Michael Pace, or Mike Pace as he prefers, has been a bastion of education at Conner Prairie for nearly 30 years. He recently retired from full season work at Conner…
Native American Heritage Month became official in the United States in 1990 after Congress and President George H. Bush signed a resolution that designated November as the first National American…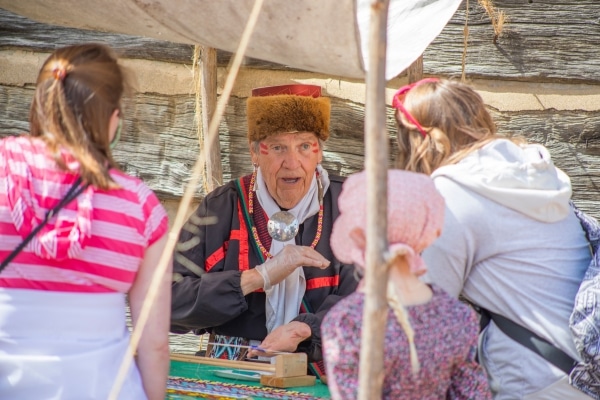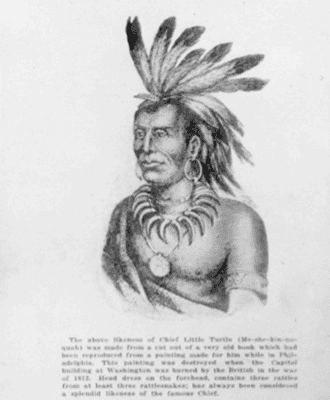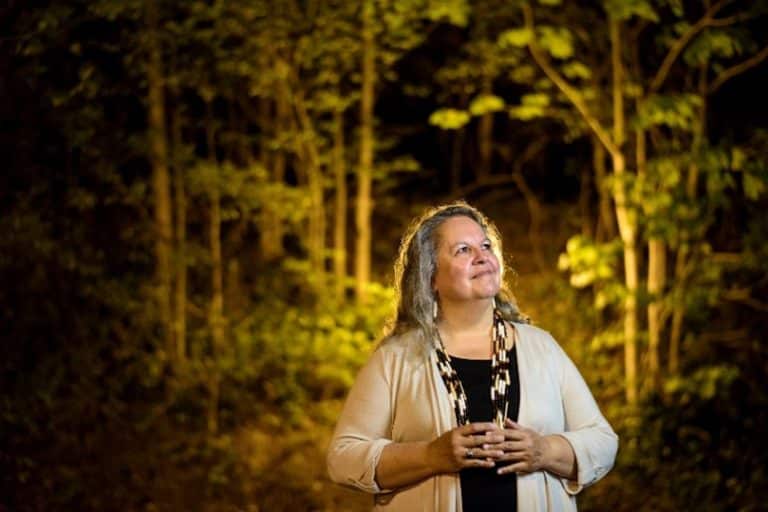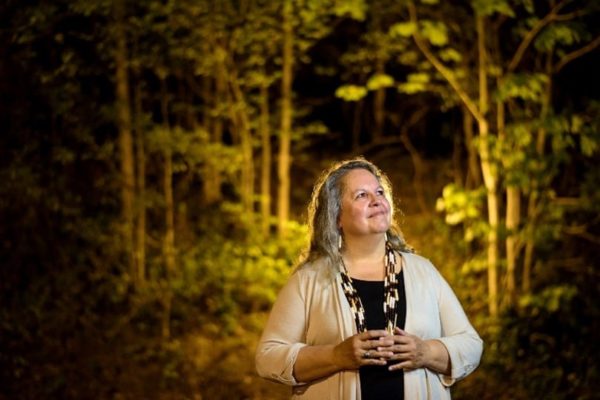 As a Smithsonian-affiliated museum, below you will find resources provided by the Smithsonian Institute that honor Native American history. We want to celebrate the work that is being done across the nation with regard to community building and activism. Follow along with #SmithsonianNAHM and #NativeAmericanHeritageMonth to learn about the importance of Native Americans by the Smithsonian and partnered Smithsonian-affiliated institutions.
Wanting to discover more about Native American Stories? View the sources below:
National Museum of the American Indian programs: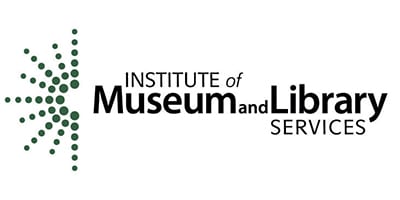 This project was made possible in part by the Institute of Museum and Library Services 45.312