November is Native American Heritage Month, and we are honored to celebrate and amplify Native Americans in our community of the past, present, and future.
Through shared stories and unique programs, Conner Prairie provides learning experiences for every individual. This month, we explore the life, culture, and experiences of Native Americans and how they have shaped Indiana's history.
Weekly we will feature prominent people who have made and are currently making an impact here in the state of Indiana and across the nation.
It is with gratitude to all people of Native American heritage that we celebrate this month.
Check back weekly as we honor Native American history makers!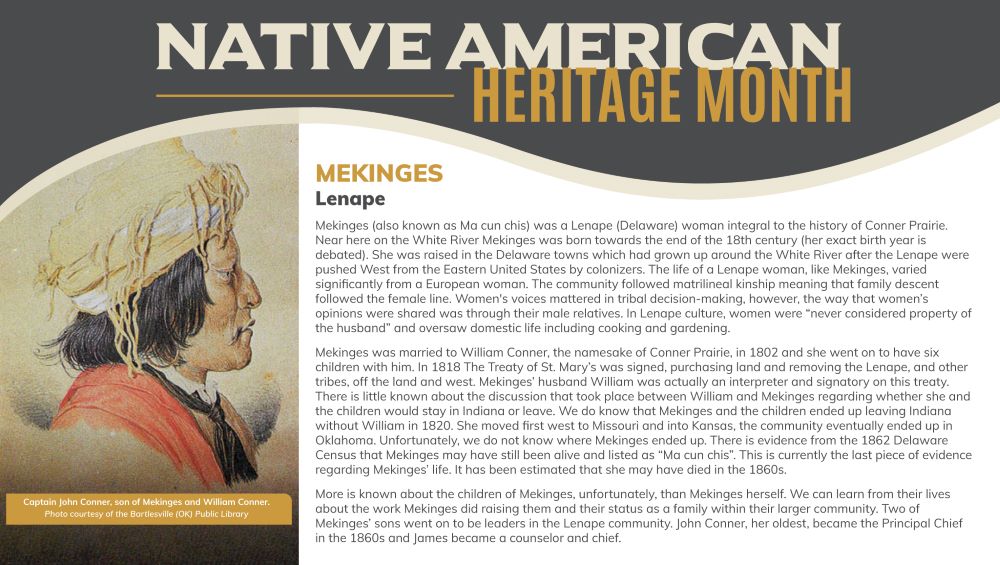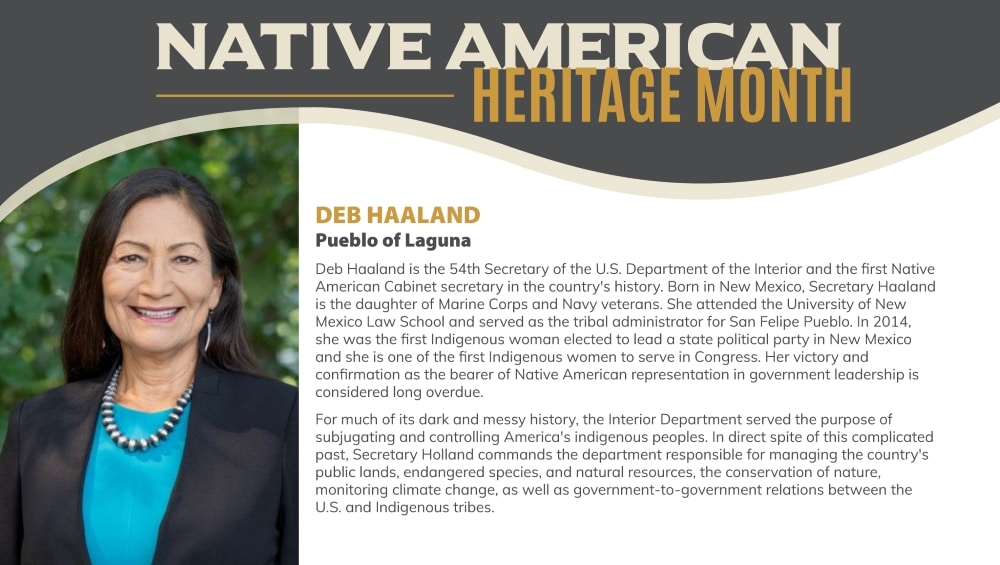 As a Smithsonian affiliate, we also recognize the work that is being done across the nation with regard to community building and activism.
November 12–18, 2021, the National Museum of the American Indian will feature "Welcome to Native Cinema Showcase."
The National Museum of the American Indian's Native Cinema Showcase is an annual celebration of the best in Native film. This year's showcase focuses on Native people boldly asserting themselves through language, healing, building community, and a continued relationship with the land. Activism lies at the heart of all these stories. The showcase provides a unique forum for engagement with Native filmmakers from Indigenous communities throughout the Western Hemisphere and Arctic.