Memory Cafés: A Place of Belonging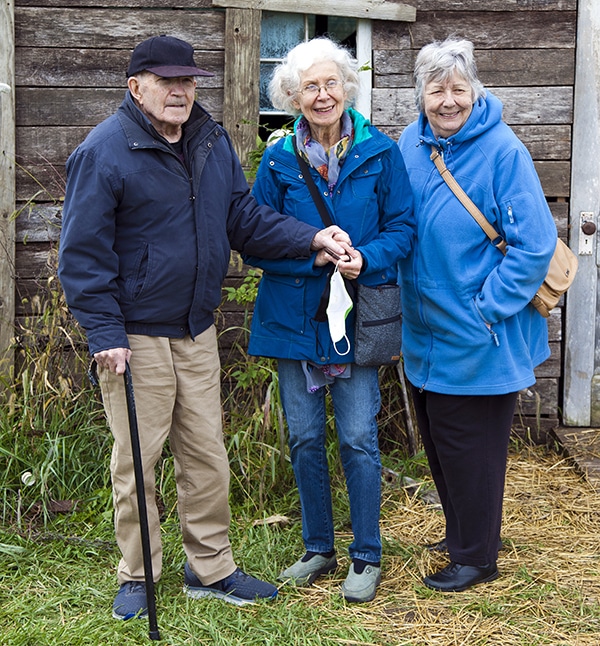 When you think of the word "dementia," what comes to mind? Most likely, you didn't think of many positive words associated with the condition. There is a stigma attached to dementia-related diagnoses like Alzheimer's disease that makes us jump to all the negatives — memory loss, changes in behavior and progressive symptoms over a long period of time. While these are certainly part of a dementia-related diagnosis, this can color the way we see and interact with those in our community living with dementia.
What if I told you that there are other words like life, purpose and connection that can also be associated with dementia? What if we flipped the script and looked for ways to understand and include those living with dementia in Fishers, Hamilton County, and beyond?
Conner Prairie is paving the way to do just that. Through its commitment to inclusion and accessibility, Conner Prairie is actively welcoming those living with dementia and their caregivers to gather for a time of socializing and activities at their memory café events.
Let's look at what a memory café is and how it functions at Conner Prairie.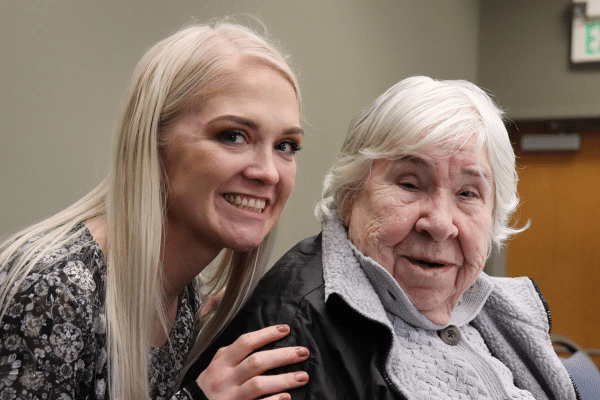 What is a memory café, and who can attend?
A memory café is a safe, welcoming, non-judgmental social gather for people living with dementia and their care partners. You read that right — it is a gathering meant for both to attend together. A memory café is designed so people living with dementia and their care partners can be involved in their communities without the stigma typically associated with dementia. This can help reduce social isolation, a major issue that can affect both care partners and people living with dementia.
Care partners have the opportunity to meet other care partners at each event. Networking can remind care partners that they are not alone in their journey. The person living with dementia can also find community with other attendees and participate in activities specifically catered towards them. Together, care partners and their loved ones living with dementia have a place to go together for an afternoon of social engagement and activities.
We encourage any family members or friends to attend with the person living with dementia, even if they are not the primary care partner. Seeing grandchildren attend with a grandparent or neighbors attending together is a heartwarming experience that strengthens the social environment.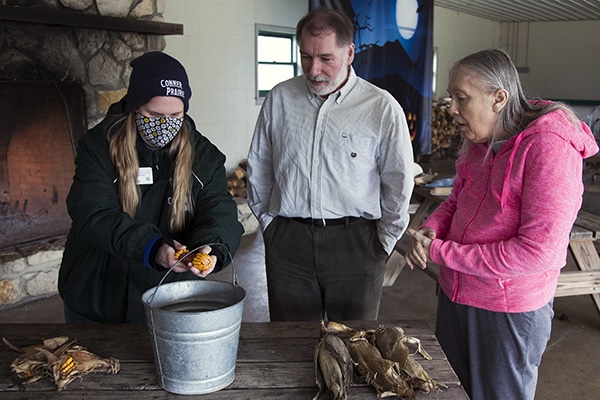 What does a memory café look like at Conner Prairie?
Conner Prairie utilizes its grounds and historic resources to give memory café participants a unique experience. Each café is typically a balance of a structured activity and social time. Previous memory café activities include historic artifact identification, strolling through the sunflower field, live music and cooking demonstrations. This year, cafés will feature baby animals, a summer cookout, and a winter holiday gathering!
Everyone is invited to participate at their own comfort level. No one is pressured to take part in the hands-on activities and are welcome to observe if that is more comfortable.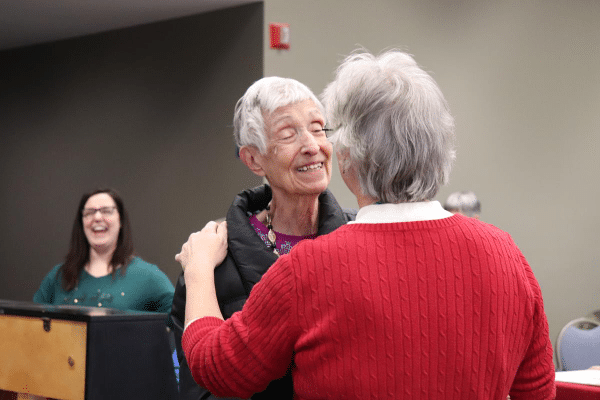 Find out how Conner Prairie is offering Dementia friendly programs for an inclusive experience. Check out upcoming dates.
How much does it cost, and how do I register?
Memory cafés at Conner Prairie are FREE events! For upcoming memory café dates and links to register, visit the Conner Prairie memory café page. We hope to see you at the next Memory Café event on Saturday, April 30, from Noon to 1 p.m.!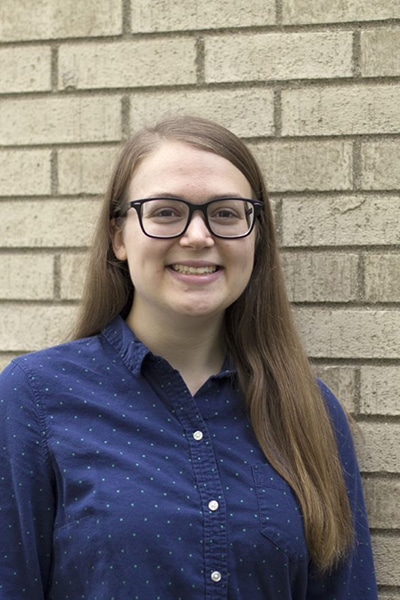 About the Author
Kristen Phillips, an AmeriCorps VISTA, brings her background in hunger relief and working with older adults to her current position with CICOA Aging & In-Home Solutions. She holds a bachelor's degree in music therapy from Appalachian State University where she found her passion working with older adults with dementia. She relocated to Indianapolis in 2018 and has made Central Indiana her home ever since. You may find her at Conner Prairie in the summer volunteering for Symphony on the Prairie events in collaboration with the Indianapolis Symphony Orchestra.