Thank you for joining us for the Juneteenth Jubilee.
Celebrate Juneteenth with Fishers Arts Council and Fishers High School's Future Black Leaders Club at Conner Prairie. Explore Black-owned businesses and community resources along with local food vendors and entertainment. There will be a kid's zone with a playground, bouncy houses, face painting, photo booth, interactive music and 1859 Balloon Voyage rides* (weather permitting). There will also be opportunities to learn about lesser-known famous Black Americans and their impact.
This event is free. Please enter through the Symphony Gates for this event.
From the perspective of the organizers of this event: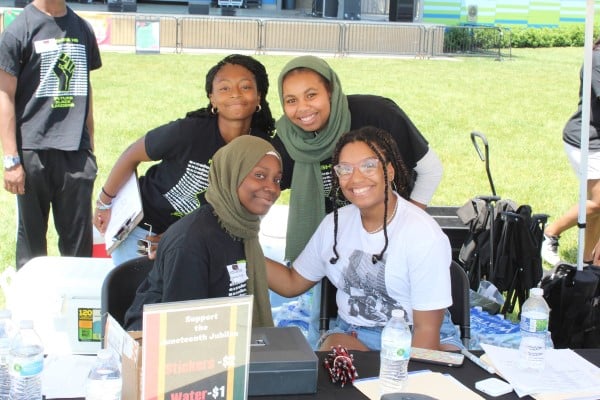 Brooklynn Ferrell, student organizer of Juneteenth Jubilee, "Juneteenth is important because it is a celebration for African Americans moving closer to freedom. This event highlights the achievements and advancements we have made as a culture. Attending the Jubilee helps you in learning about the history in a fun community setting."
Les Reinhardt, executive director of Fishers Arts Council, "Working alongside these incredible student leaders, especially Brooklyn, is an inspiration. We are proud to support these students and the amazing event they create for the community year after year. They decide what will be offered, coordinate with the vendors and entertainment, create educational materials, and fundraise. It's really amazing to see the power of what our youth can make happen in Fishers."