Investing in the next generation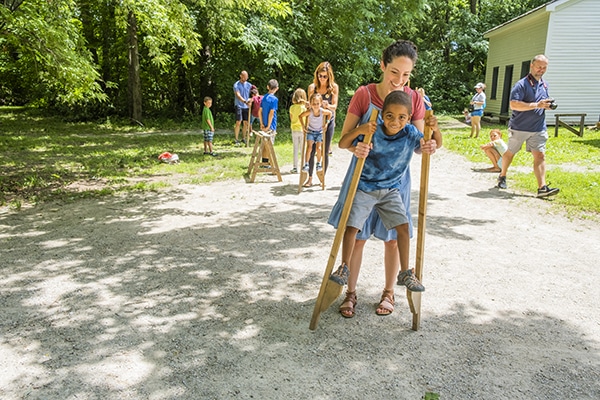 At Conner Prairie, we strive to inspire curiosity and foster learning for kids of all ages. We invest in the next generation. And we're able to do that through high-quality, high-impact programs, thanks to our generous donors.
Read about just a few of our youth programs below and learn more about how gifts to Conner Prairie make an impact!
Youth Agriculture Captains
Our youth volunteer program, for ages 10-18, teaches youth about history in a hands-on environment. These young adults learn to spin wool, chop wood, start a fire—and they engage with guests, teaching skills and history.
After one year in the program, these incredible volunteers can apply to become a Youth Agriculture Captain (YAC). No background in agriculture is necessary for the program, but kids who want to learn, mentor and lead with integrity are invited to participate. These volunteers gain hands-on experience handling, feeding, and caring for livestock, learning directly from Conner Prairie's own Agriculture staff. They learn about Heritage Breed animals and agriculture history, and work with guests to explain the importance of protecting these rare breeds.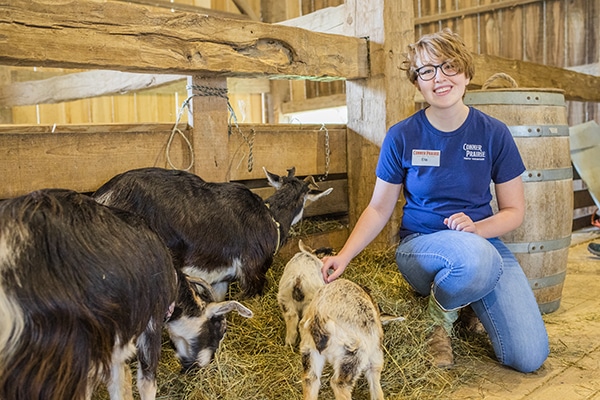 YACs improve their communication skills, lead their peers, public speak, and learn to stay calm under pressure—skills that will benefit them greatly in any field. Some YACs go on to pursue careers in agriculture, but even those who pursue other fields report stronger confidence in themselves and their abilities because of the YAC program.
Ella, a 2022 senior YAC, shares: "I've learned a ton through the YAC program from trimming hooves to veterinary skills to helping deliver baby animals. But I've also learned a lot of skills like leadership, and personal development and public speaking. Going into college for a film major…a lot of the skills I've learned through the YAC program will apply to that too."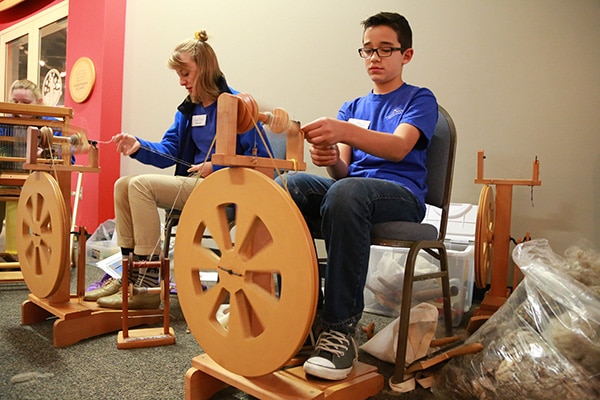 Prairieships
In 2019, Conner Prairie launched the Bank of America Prairieship program, a paid internship program that provides job skills training for underserved high school and college students. Participants gain valuable, professional learning experiences that will set them apart from their peers as they enter the workforce. Prairieships provide young adults with the opportunity to explore new career fields, develop and refine skills, and make community connections.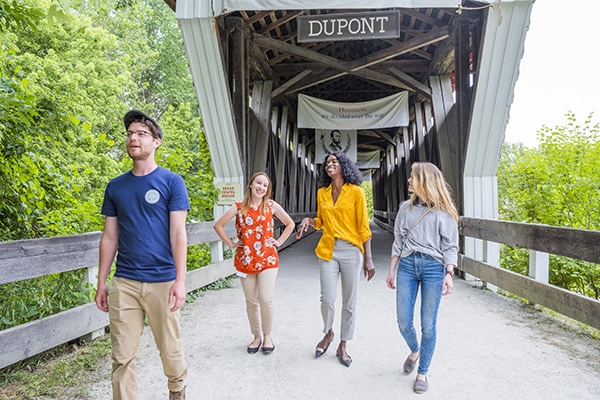 Saymah Kollison participated in the program in 2019 and 2020 and went on to join our full-time staff as Marketing Project Manager after graduating IUPUI. Saymah shared, "My Prairieship allowed me to gain real-life experiences directly related to my education."
"Bank of America's continued support of Conner Prairie's Prairieship Intern Program is opening doors to not only unique learning opportunities and paid internships but also to greater pathways to economic mobility for young adults around Central Indiana," said Andy Crask, President Bank of America Indianapolis. "Our partnership truly aligns with the bank's strategy of advancing economic opportunity and workforce development."
Preschool on the Prairie
Conner Prairie strives to create a learning environment that allows children to immerse themselves in nature and the magic of childhood. Says one parent: "He gets to be who he wants to be. And they [the staff] make it safe and comfortable for him every day. He's wild, but he wants to learn."
Through Preschool on the Prairie, our youngest visitors have the chance to immerse themselves in nature and grow as independent thinkers. Core to our program is child-led play, which encourages invention, imagination, risk and creativity. This freedom and focus empowers children with a sense of self, critical thinking and problem-solving skills that will serve them well in the future.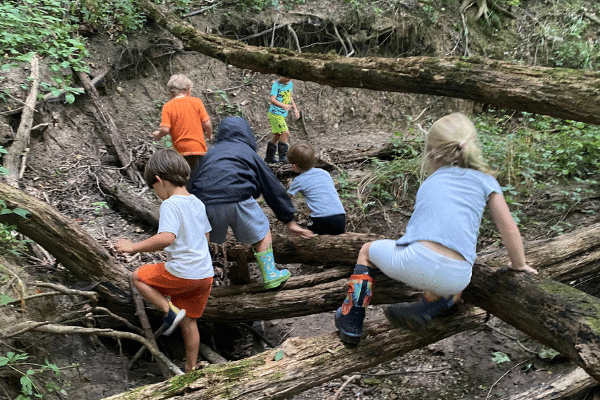 Conner Prairie supporters help us create the kind of learning environment that allows children to immerse themselves in nature and the magic of childhood. Learn More.
Learn more about investing in programs like these by becoming a Conner Prairie donor. Gifts support more than our daily experiences on the grounds—they help us invest in youth of all ages and in developing the next generation of learners and leaders. Learn how you can support!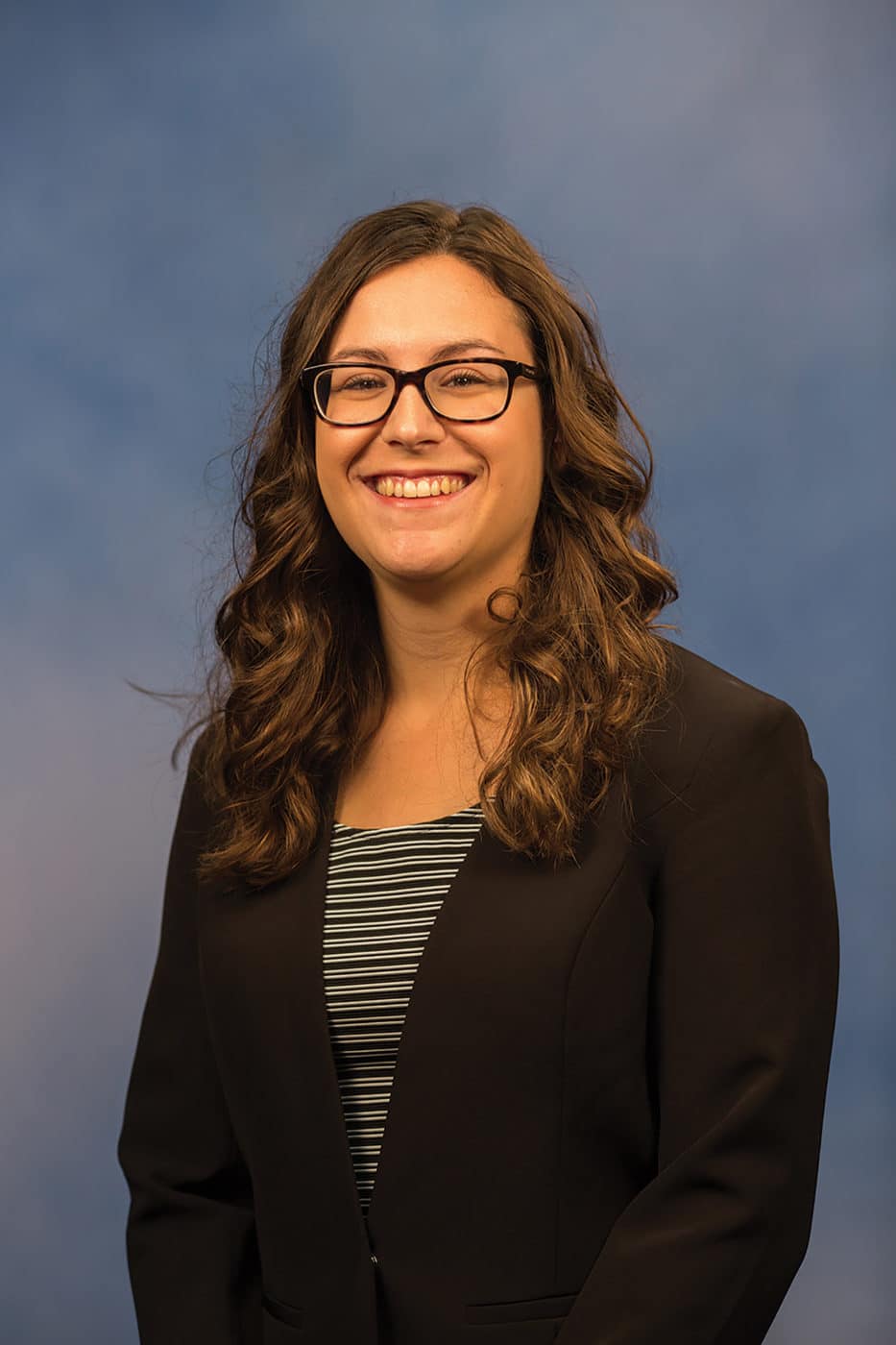 About the Author
Erin Silcox is the Senior Manager of Donor Relations and Stewardship at Conner Prairie, responsible for ensuring that Conner Prairie donors see and feel the impact their donations make for our guests, staff, and the community.