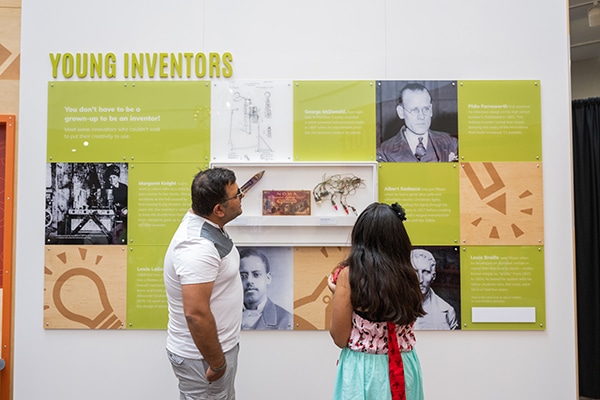 As you are decorating your home and wrapping presents, you might begin to wonder about the origins of all the things that make our holidays merry and bright. They, just like nearly everything else, started as an idea in the mind of an inventor. Conner Prairie's Spark!Lab has allowed us to showcase some historic innovations from our collection, many of which have never been on display before.
Shining light on a bright idea
In Spark!Lab, we celebrate young innovators like Albert Sadacca, who helped popularize electric Christmas lights. He didn't create the first strand of electric lights – that was Thomas Edison, who strung them outside his Menlo Park laboratory in 1880. But those lights weren't practical for people to use in their homes. In the early 20th century, electric Christmas lights required a bit of electrical know-how and a hefty chunk of change – about $2,000 in today's money. In 1917, a teenage Albert saw an opportunity. He worked with his family, who had recently immigrated from Spain, to create strings of electric lights that weren't hard to use or expensive. They were sold through his family's novelty lights company, which eventually helped form the National Outfit Manufacturer's Association or NOMA. The trade organization became a huge success, outselling every other holiday lighting manufacturer until the 1960s.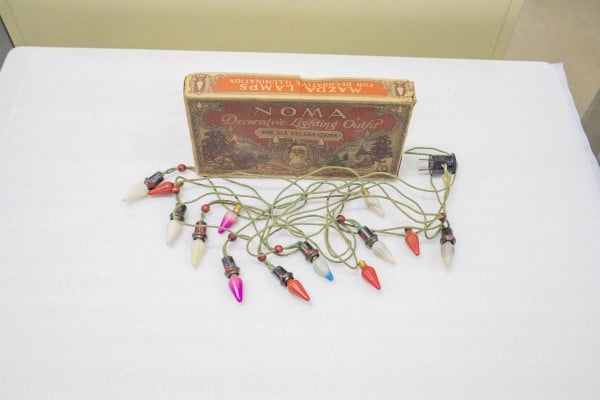 It just so happens that a set of 1930s NOMA Christmas lights are in Conner Prairie's collection. The colorful lights came in a festive box with a smiling Santa, though the packaging suggests they are "for all celebrations." They feature a Tri-plug Extension so another set of lights can be attached – an innovation we still use today. You can see the lights, with a reproduction of the original box, in Spark!Lab.
What would the holidays be without toys?
Throughout the ages, inventors have tried to find new ways to entertain kids and maybe teach them a thing or two in the process. Take the red-and-orange spelling board displayed in Spark!Lab. It was patented in 1886 by Milwaukee carpenter Alonzo Smith, who used it as a springboard to launch his Instructive Toy Company. It was probably acquired by Conner Prairie to inform our historical interpretation of the year 1886 in our Liberty Corner area, which later became Civil War Journey.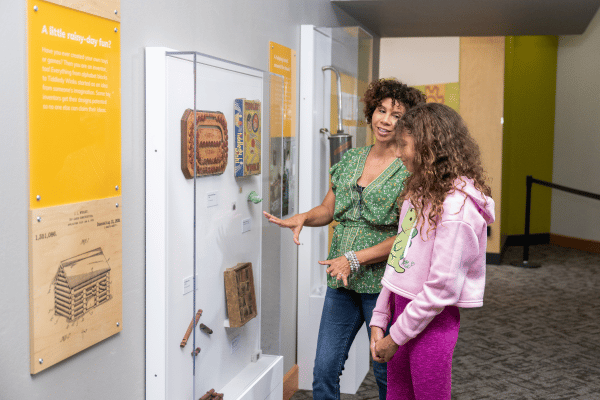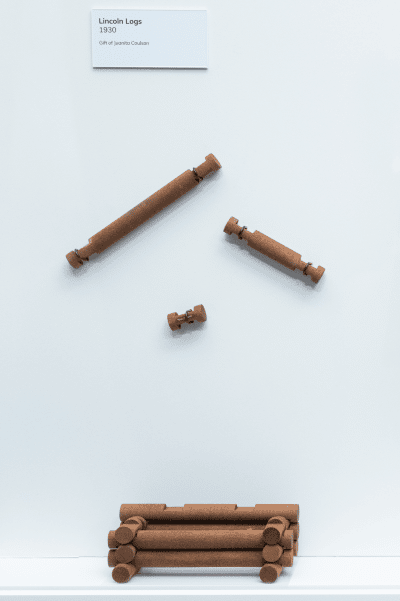 Remember Lincoln Logs? You may be surprised to learn they were invented by John Lloyd Wright, the son of the famed architect Frank Lloyd Wright. While assisting his father in the design of the Imperial Hotel in Tokyo, he noted the use of notched beams to create a more earthquake-proof design. He shrunk that innovation down to child scale to create his building toy in 1916. You can find some Lincoln Logs on display in Spark!Lab.
Next time you're in Spark!Lab, look up to see the colorful delta kite created by Ansel Toney, the "kite man" of Farmland, Indiana. He started making kites at 87 after retiring from farming. He was never in it for the money. He just wanted to share the joy of kite-making and flying with as many people as possible. He gave away hundreds of kites to children before he passed away at the age of 99.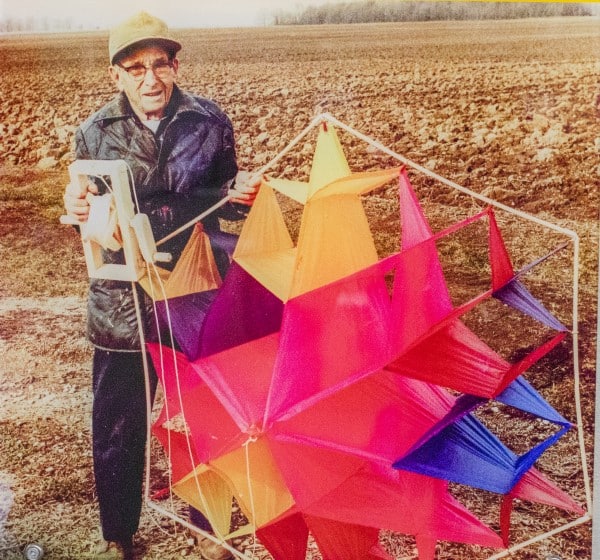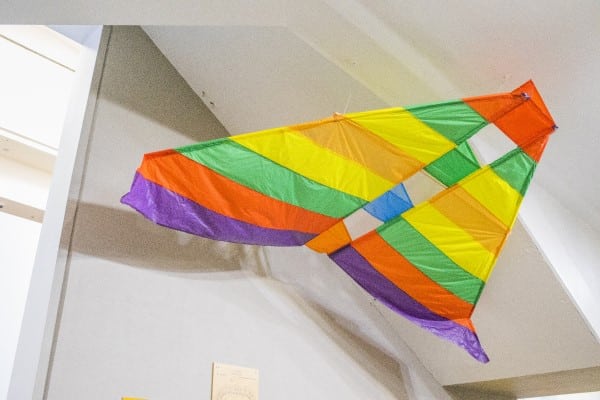 Toney became something of a Hoosier hero. He was even featured in Charles Kuralt's On The Road show. When the state removed a sign recognizing Farmland as the home of Ansel Toney, a senator sponsored the "Ansel Toney Bill" to change the law prohibiting hometown recognition signs. Such was the love for the "kite man" of Farmland. This Toney kite and another like it are part of our Educational Resource Collection. The items in this collection are historical objects that can be used – with supervision and under the right conditions – by staff and guests. That means you might see an Ansel Toney kite flying over the prairie someday.
Spark!Lab can help foster your innovative spirit by giving you all of the tools, time and space you need to invent. Learn More
If you're anything like me, you've dreamed up and created your own toys and games at some point in your life. Well, guess what? That means you're an inventor, too! In Spark!Lab we believe everyone is inventive. The hands-on activities, developed by the Smithsonian Institution's Lemelson Center for the Study of Invention and Innovation, and our fabulous staff are here to encourage you to make your ideas a reality. Our outdoor grounds may be closed for daily experiences, but our indoor areas, like Spark!Lab are open Thursday through Sunday. So come and spend the holiday season inventing with us!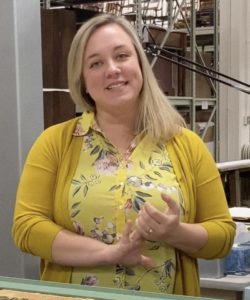 About the Author
Allison Cosbey is Conner Prairie's Manager of Exhibit Development. She has over a decade of experience working in museums and has spent most of her career right here at Conner Prairie. In that time, she has worked on a wide variety of projects, from creating engaging, playful experiences to taking deep dives into historical content. Allison has a Bachelor's Degree in Anthropology from Kenyon College and a Master's Degree in Museum Studies from Indiana University – Purdue University, Indianapolis. If she's not at her desk, you can probably find her driving around on a golf cart.