In The Name Of Love, Conner Prairie At Indy Pride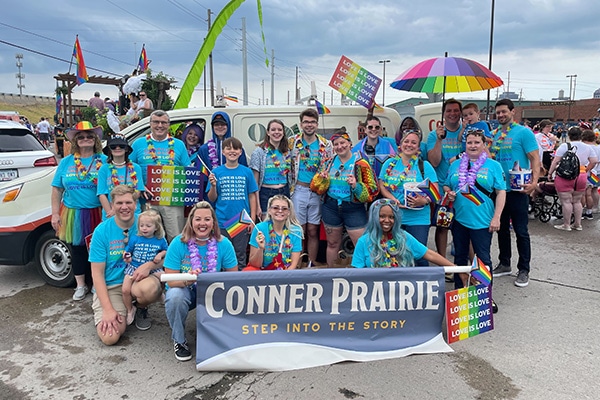 Although Conner Prairie is a living history museum, that does not mean that we stay in the past. As a part of Conner Prairie's mission values, we continually look for ways to provide our guests with the experience to see themselves a part of the story. As a marketing intern during the summer of 2022, I have been able to experience many of the new things that Conner Prairie is doing in order to create a more inclusive and diverse telling of 19th-century history.
Conner Prairie has been a part of several different outreach opportunities, and I have been fortunate enough to experience many of these "firsts" for Conner Prairie, one of which being the Indianapolis Pride parade and festival that took place June 11.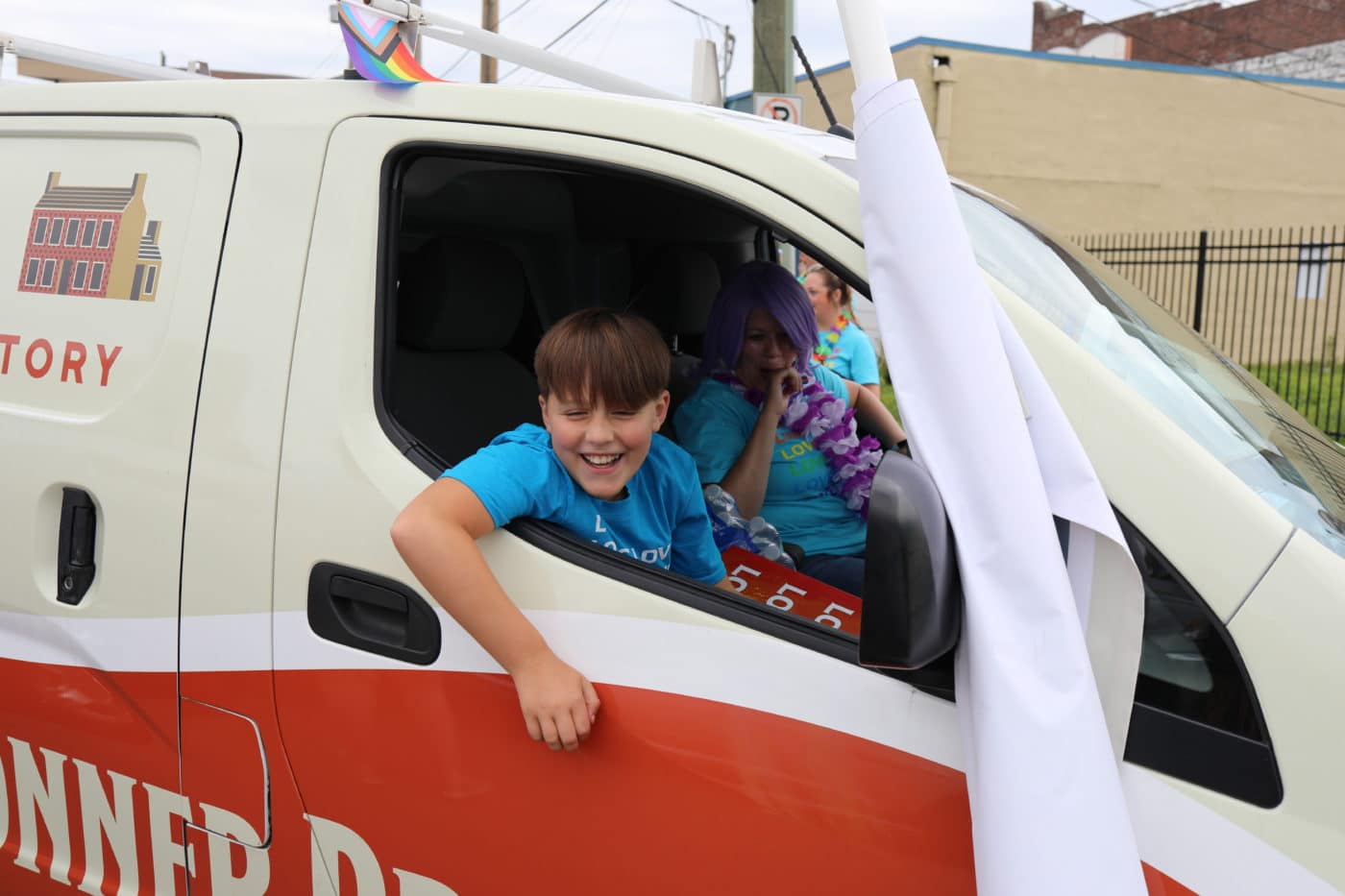 Trying something new and celebrating one common cause
This was the museum's first time attending the parade, and I can assure you that it will not be the last. There was such a great turn out from our staff and volunteers, wearing our name in rainbow letters. Pride flags were hung, smiles were worn, and love was spread. As we walked down the parade route, the crowd was genuinely excited to see Conner Prairie parading down the street. People wanted to interact with us whether it be cheering with us, gathering the candy we had thrown, or posing for a photo. Indy Pride was the first time in a long time that I have seen a large number of people in one place to celebrate one common cause. Right after we had finished the parade, I could hear many of our staff members already brainstorming ideas for what to do at next year's parade. It was incredible!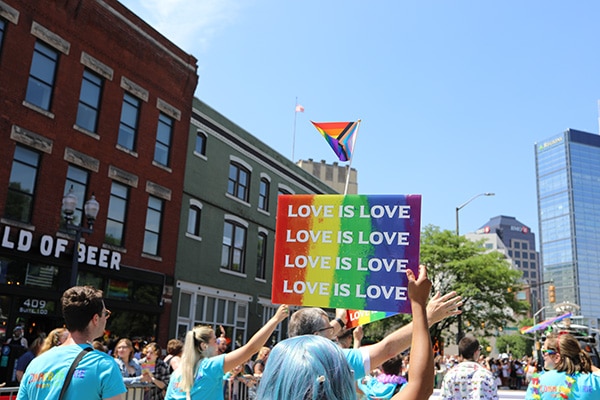 The impact of smiles
Along with it being the museum's first time at Indy Pride, it was my first time attending as an individual as well. I was unsure of what I was about to walk into, but I knew it was going to be impactful. To say the energy from the crowd was contagious would be an understatement. In fact, I spent the entire day with a smile on my face. There was this overwhelming aura of love and excitement from the crowd lining Massachusetts Avenue. Not only could you feel it, but you could see it. With a camera in hand, I was able to capture so many people with real smiles beaming across their faces, and that was really inspiring to me. Along with Conner Prairie, Indy Pride 2022 was the first of many for me.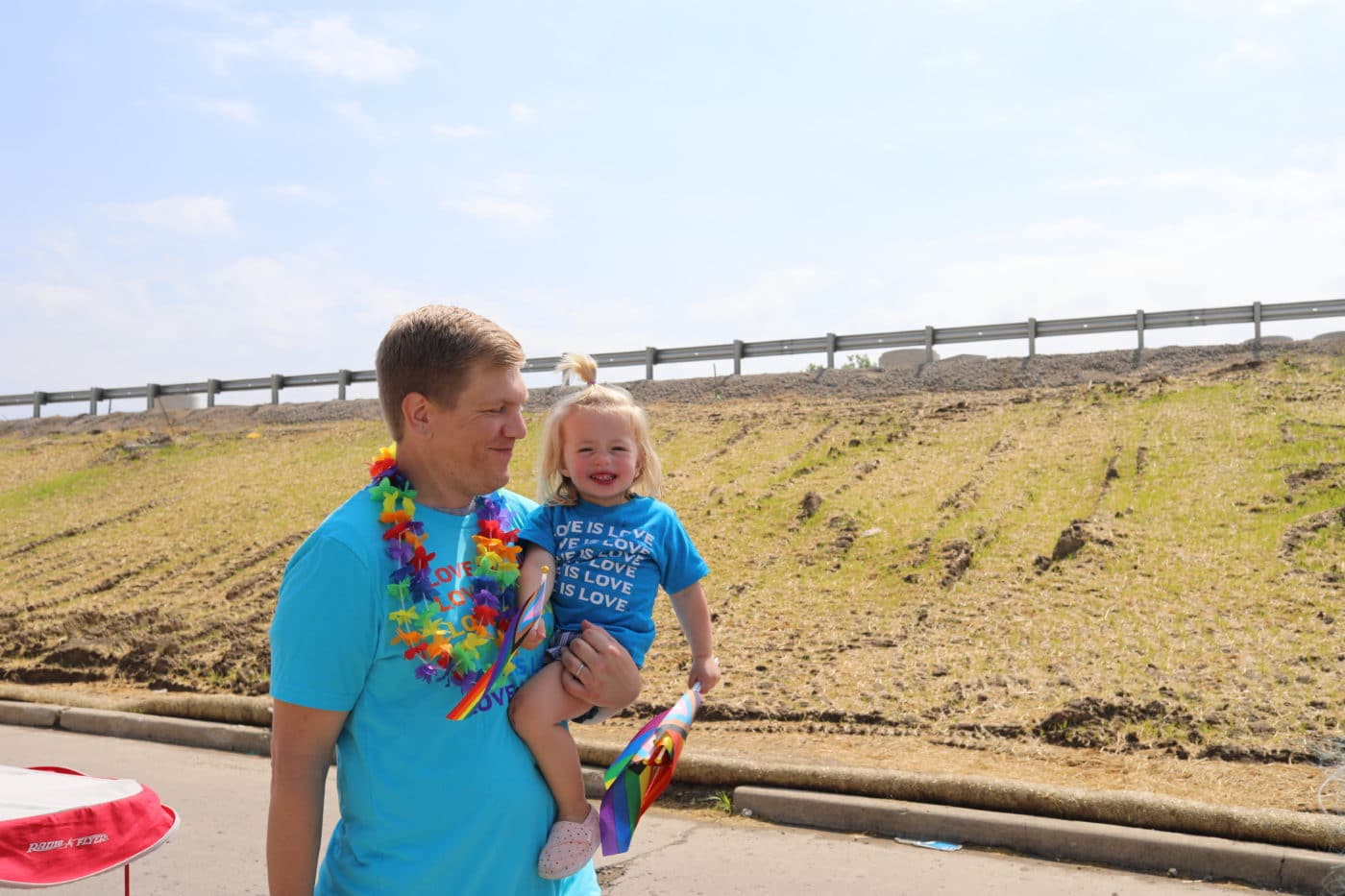 So far, Conner Prairie has been successful with participating in more outreach opportunities to reach a wider demographic. I have been so fortunate to be able to be a part of these events, getting to capture the excitement of patrons and our staff alike. It is abundantly clear that Conner Prairie is reaching new heights by creating a more diverse and inclusive historical experience, and I am looking forward to seeing where we can go with future progress.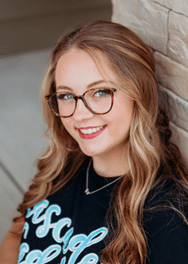 About the Author
Laney Collier is a student at DePauw University studying Communications and History. She is a weekly DJ on 91.5 WGRE, online news director for D3TV, and a campus tour guide. In the time she spends away from school, she is an avid fan of anything musical and spends abundant amounts of time with her family.