How Two Brothers Transformed the Grounds at Conner Prairie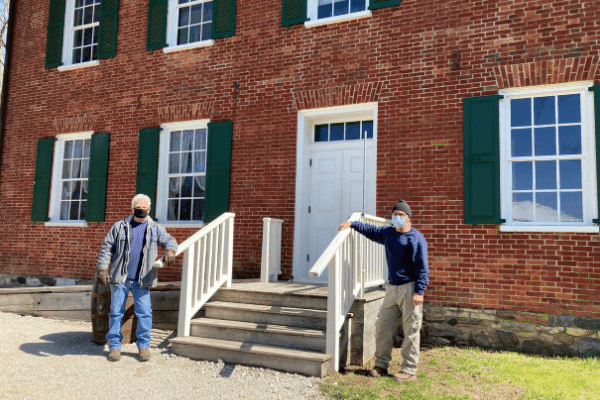 Come join other adventurers who travel back in time at Conner Prairie to watch our skilled craftsmen ply their trades.
Will you explore Prairietown to see Mr. McClure in his carpenter's shop, or a blacksmith at work at the Curtis forge? Where does your curiosity lead? Are you coming to watch one of our skilled potters turn a lump of Indiana clay into a sturdy mug or useful bowl as they answer the myriad of questions from curious onlookers? Maybe you are hoping for an elusive glimpse of our fur trader doing leatherworking in Lenape, or will you follow a butterfly down the path and simply wander?
Our guests have the opportunity to learn about life in the 1800's, or stay planted in the present. You can visit Treetop Outpost or talk with our Ag staff about modern day efforts to preserve heritage breeds of livestock. For those who explore our historic areas, they find the meanings of some words have changed over time. In the 1800's, our craftsmen would have been called mechanics, not tradesmen. Mechanics were those with a skill or craft using tools, while tradesmen referred to shopkeepers. Today we called those who work on vehicles mechanics, and those with other specialized skills tradesmen.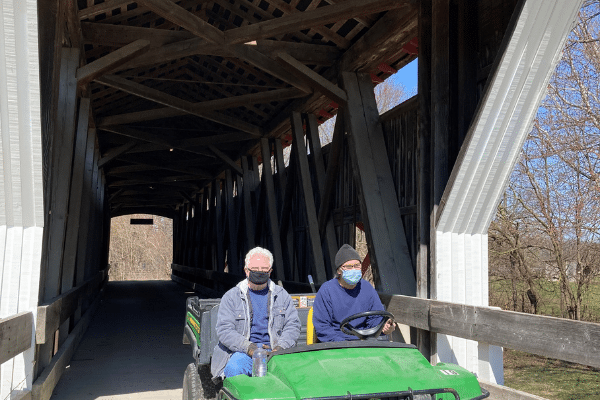 Ron McCune
What visitors don't often see is the small army of modern-day mechanics, fabricators, technicians, equipment operators and grounds keepers that do the daily behind-the-scenes work to maintain the overall Conner Prairie guest experience. Two of these skilled tradespeople are Ron and Randy McCune, hardworking brothers with a combined total of 38 years of service creating, maintaining, and improving our museum and grounds. Randy says, "You can point in almost any direction and find something one or both of us have worked on." While their jobs descriptions say "maintenance technicians" these two are jacks-of-all-trades, and highly-valued leaders on the facilities staff.
Ron, the older brother, started at Conner Prairie on December 1, 1999. He says the museum hadn't had a good mechanic for quite a while, and everything needed to be worked on. Since he freely admits he "grew up under a car with my dad," Ron was the perfect fit. He didn't see anything outside of the garage until sometime in March of 2000. Ron's 21 years in the Facilities department have included a variety of job titles: Mechanic, Maintenance Tech, Grounds Coordinator and Grounds Manager, the position he held until two years ago when he stepped down to part-time status as a Maintenance Tech.
"There's not a thing I haven't touched in 21 years," Ron stated. When asked what he enjoys about his work as a mechanic and as part of the grounds crew he simply said, "I can step back and say: 'I fixed that.'" Ron spends time each week teaching the younger team members, which he enjoys. "As long as they're willing to learn, it helps make them more self-sufficient." During any week you might find Ron working on equipment, fixing the roads, digging a ditch, mowing, mulching or ordering firewood.
"Whatever they need, I'll end up doing it," Ron says. "That's the thing about back here (in Facilities), none of us looks at it like it's not our job. We all pitch in and help one another. We try to have fun and still get the job done."
Randy McCune
Randy and Ron are our "Fix-It brothers" says Chris Greiling, Chief Pilot and Balloon Manager. While Ron focuses on the grounds and Randy focuses on the buildings, there is a lot of overlap. Randy does a lot of building repair. He was a plasterer for the decade before he came to Conner Prairie but he's also a great mechanic. That's a skill honed during those years he and Ron spent working on cars with their dad. Randy does a variety of tasks around Conner Prairie including: painting, plumbing, equipment fabrication, cart maintenance and fence repair. He can also be found bricklaying, doing electrical work, or installing roofing or siding. He is the go-to welder in the Facilities shop.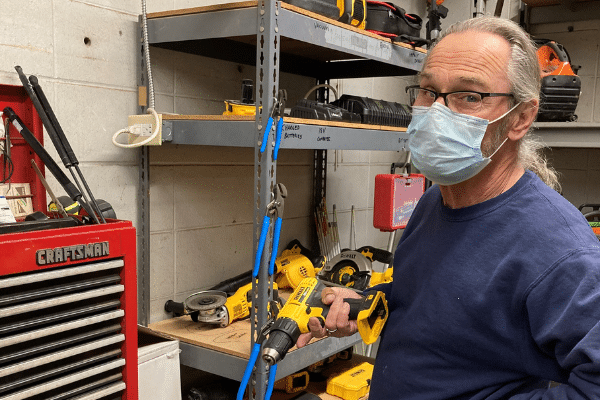 Randy has helped with parking for Symphony and other large events, and cleaned toilets. "I've done everything around here but office work," he says of his 17-year tenure. "I like the challenge of doing something different every day. Tradesmen get a mental reward from seeing what they've fixed."
Guests enjoy well-maintained museum buildings and grounds thanks to the dedication of the McCune brothers. "Both have a longstanding history of serving at Conner Prairie and making sure the guests have the best experience," says Tom Niswonger, Director of Facilities and Livestock Operations. "Ron has trained and mentored many, many grounds people over the years." What does Tom appreciate about Randy? "His engineering ability to create something out of nothing.
Every guest visit to Conner Prairie has been enriched in some small or large way thanks to the hard-working McCune brothers. The next time you're here exploring, think about Ron, Randy, and all the other behind the scenes Tradesmen and staff who have helped to make your day possible.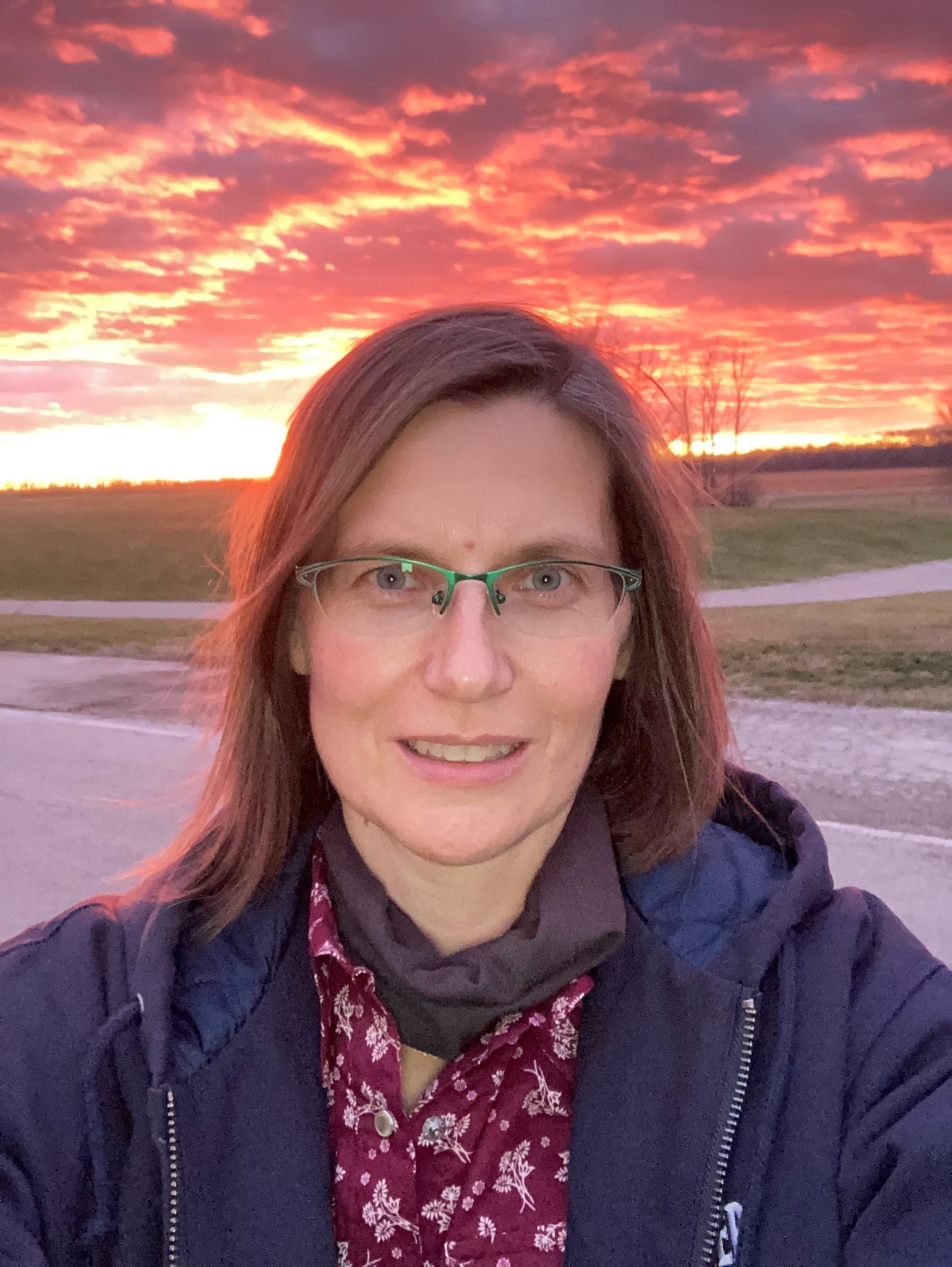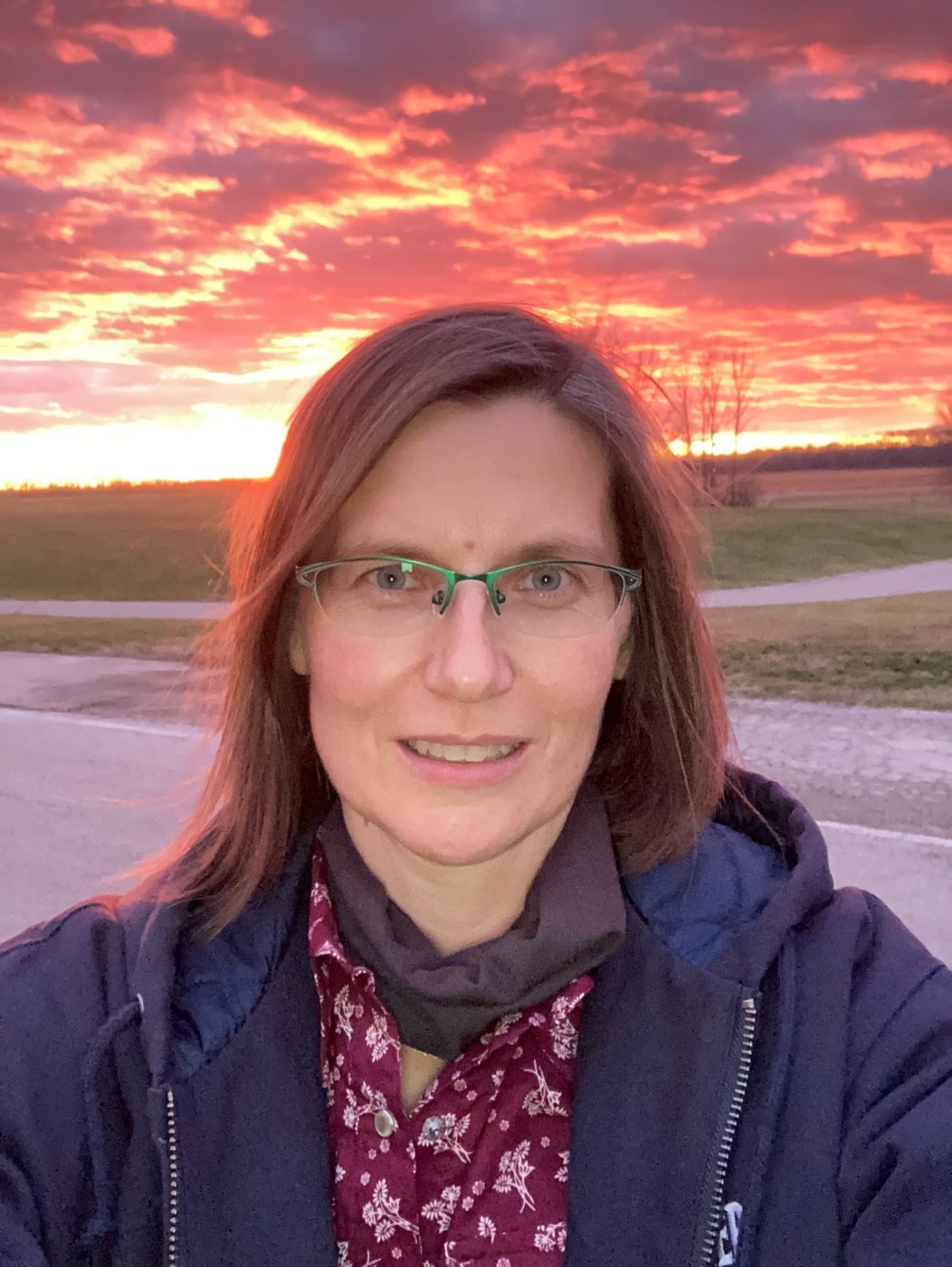 About the Author
Carol Noel can be found walking the Conner Prairie grounds daily. She serves in our Facilities department as the Custodial Team Lead. You could find her cleaning, offering directions to guests, or pausing to appreciate a wildflower. Her favorite place on the grounds is "anywhere she can catch a glimpse of the sunset".