More Than Just a Cute Face: The Impact of Arapawa Goats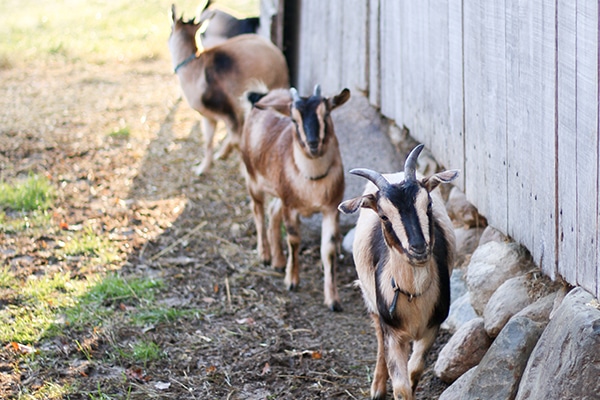 Conner Prairie has a long history with agriculture and caring for heritage breed livestock. Currently we are the home of 5 heritage breed breeding herds: American rabbits, Arapawa Island Goats, English Longhorns cattle, Tunis sheep, and Ossabaw Island hogs. We maintain some of the largest herds of these breeds in the country, making a big impact on the genetic diversity of these breeds and educating the public on why heritage breeds need to be preserved. Working closely with other breeders on the preservation of these breeds brings me a lot of joy, especially when you get to see the impact you are making with others.
Arapawa Goat Boom
When I started out at Conner Prairie, I was a youth volunteer and fell in love with the Ag program and the animals that we take care of. I became a Youth Agriculture Captain (YAC) at the end of my first season as a youth volunteer and the YAC program really shaped my love for rare and historic breeds of livestock. My first love was the English Longhorn Cattle and I believe they are what really started my passion for promoting livestock. At the beginning of 2015, Conner Prairie obtained a few of the Arapawa goats and this started the Arapawa boom at our museum. The Arapawa goats are a perfect fit for Conner Prairie as they represent the goats that would have been here in central Indiana in the 1830s and help support our mission as we preserve heritage breeds! I quickly fell in love with these unique, historic goats and knew I wanted to get even more involved in preserving them; so, I joined the Arapawa Goat Breeders Association!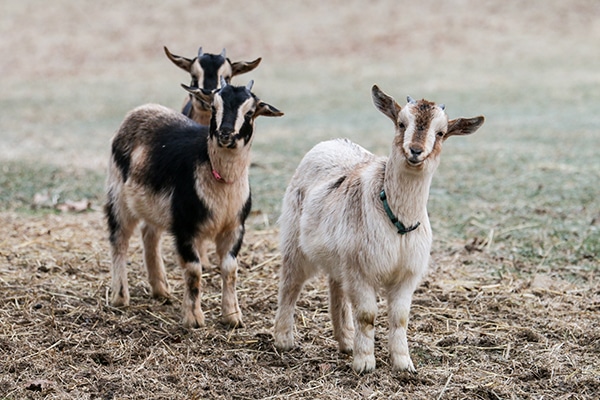 Being elected President of the Arapawa Goat Breeders Association (AGBA) is one of the biggest accomplishments I feel I have had personally with the Arapawa Island goat breed. Throughout my time with the AGBA I have worn many hats, beginning in 2019 as the Webmistress and taking care of social media, the website, and fundraisers. In 2020, I was elected Vice President where I served for 2 years beside an amazing president who did a wonderful job for our little association. As of 2022, I was elected and am now serving the AGBA as both the president and the webmistress and I am wearing these titles with pride. Being able to promote such a rare breed is critical and I firsthand get to see the impact that I am making by seeing guests meet our newest goats or even talking to members who need help with their breeding plans.
Preservation Of An Extraordinary Breed With AGBA
The AGBA has seen a lot of growth over the last several years. We work hard to promote the Arapawa goats and show why they are so important to preserve. The association also works hard to support both our current members and those we hope to have in the future. Currently we are offering Coffee Hour Chats for our members where they can get together and talk about successes and struggles they are having as Arapawa farmers. It has been fun to hear what other breeders have been doing to promote the breed and the ways they have successfully grown their herds. At our last Coffee Hour Chat, we invited the public to come and talk with us to learn more about the breed and ways they could become involved. As our association grows, we look for ways to continue to promote our heritage breed. One of my favorite things to do is connect with the members, finding out what they need and determining how we as an association can work to provide them the resources and support, they need to be successful.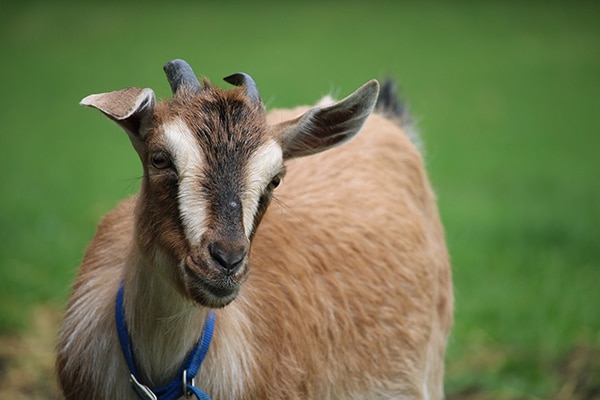 Being a part of the AGBA has made me realize how much a single person can do for a breed and so much more so as a collective group of people who are passionate about preserving heritage breeds. I have made some amazing friends through these little goats, and I can't thank them enough for the impact they have made on my life. The future is looking bright for the Arapawa goats!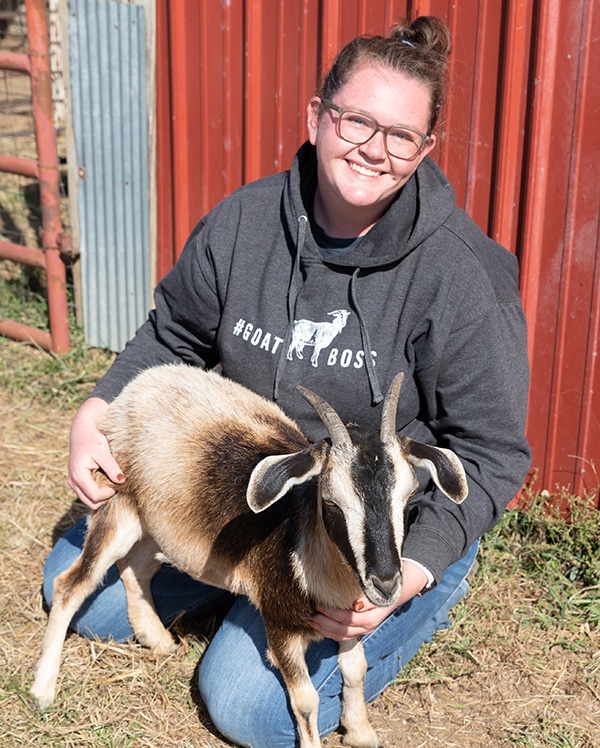 About the Author
Emily Nyman started at Conner prairie in 2013 as a youth volunteer and by the end of the season joined the Youth Agriculture Captains (YAC). She donated over 2300 hours in her short time as a volunteer and joined our staff in 2016, and by 2017 joined our full-time AG staff.
Emily is passionate about the preservation of rare breeds and is currently the President of the Arapawa Goat Breeders Association. When not working at Conner Prairie she can be found doing photography or working on her Photography Degree.