Habitat provides nature experience in a new way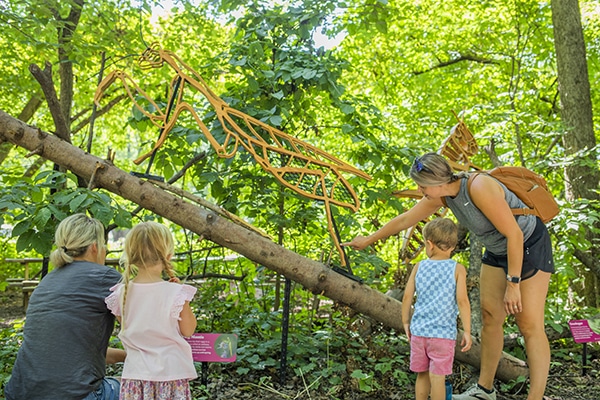 One of the coolest things about working at Conner Prairie is being able to experience and enjoy nature daily. I love both stopping to look at the tiniest wildflowers and soaring 377 feet in the air in the 1859 Balloon Voyage and getting a big-picture view. I've been a visitor here since elementary school, and I often want to stop and pinch myself to make sure it's real that I get paid to work here and help steward Conner Prairie's resources and future. I take walks at lunch almost every day to appreciate the natural beauty and bounty that surrounds me. My coworkers have been known to poke fun at me when it's only 17 degrees out and I'm willingly headed outdoors.
The diversity of biomes we already have here on our 1,046 acres makes me happy every time I see guests exploring the grounds. Habitat, our newest Smithsonian-affiliated exhibit which will open on September 2, is a natural extension of the wild and open spaces Conner Prairie is so well known for. Habitat gives us opportunities to highlight some of the lesser-visited areas and natural features that guests might otherwise have overlooked. There is a lot to take in on a visit, that's why I like encouraging visitors to get a membership and come back often.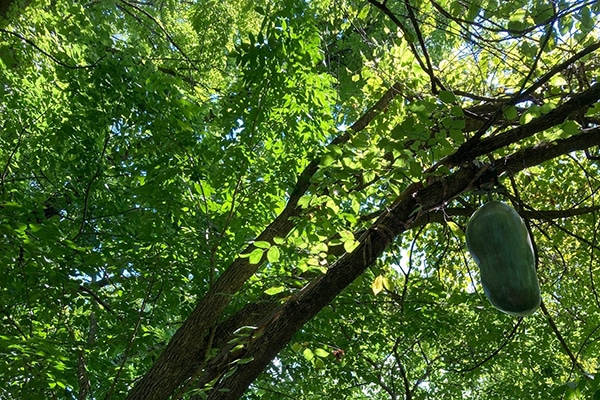 Learn more about our newest outdoor exhibit Habitat and how protecting habitats protects life.
The local impact of Habitat
I've had the privilege to watch this Smithsonian exhibit come to life. Habitat was developed by Smithsonian Gardens and is here at Conner Prairie through our affiliation with the Smithsonian Institution Traveling Exhibition Service. Our own exhibits staff have created some masterpiece installations, beginning from schematics provided by the Smithsonian. They have also worked with local artists to enhance the experience in ways truly unique to central Indiana. It has been amazing to watch pieces of Habitat develop from Smithsonian blueprints into finished installations across our grounds.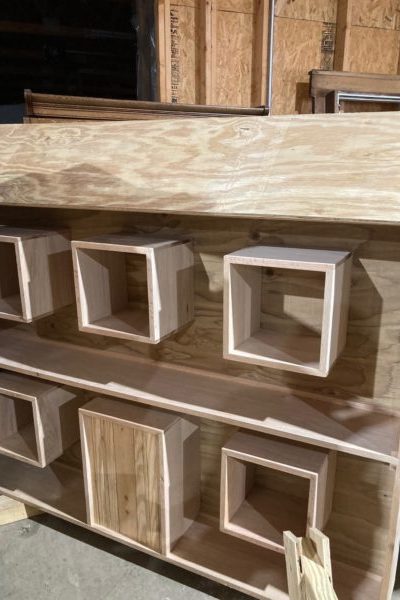 For both members and guests, Habitat will be a treasure hunt to discover where birds, bugs, and other animals live. It also helps us understand how interconnected habitats are and how our personal choices can support or harm the ecosystem around us. There are some biome scenes representing habitats that Conner Prairie doesn't have, like the Arctic. Habitat includes both up-close and view-from-afar elements. It truly gives guests the opportunity to choose their own nature adventure.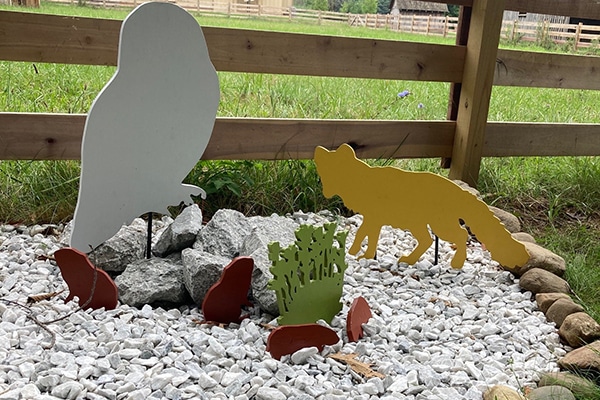 The importance of nature around you
I grew up in the country, so having the vast acreage of Conner Prairie just steps away from my desk is a treat. My children grew up here and learned the appreciation of our natural resources along the way. I hope other families can say the same about Conner Prairie.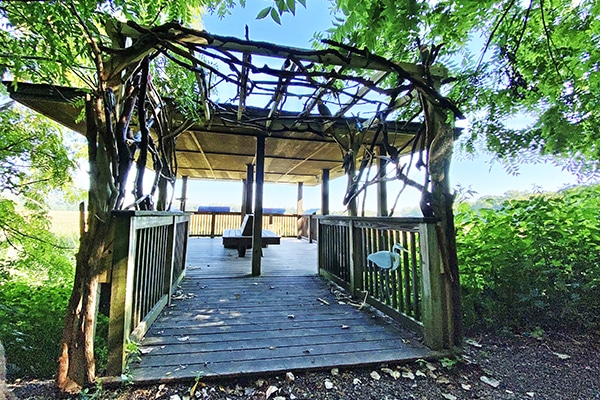 For years I've been writing to encourage families and individuals to get outdoors and encounter nature. The opening of Habitat is one more great opportunity to step outside, allow nature to relax you, encourage you, and change you for the better. Whether you're most excited to visit the bug hotel, the giant bee, or the oversized monarch chrysalis, I invite you to join us on September 2 and step into your own nature story.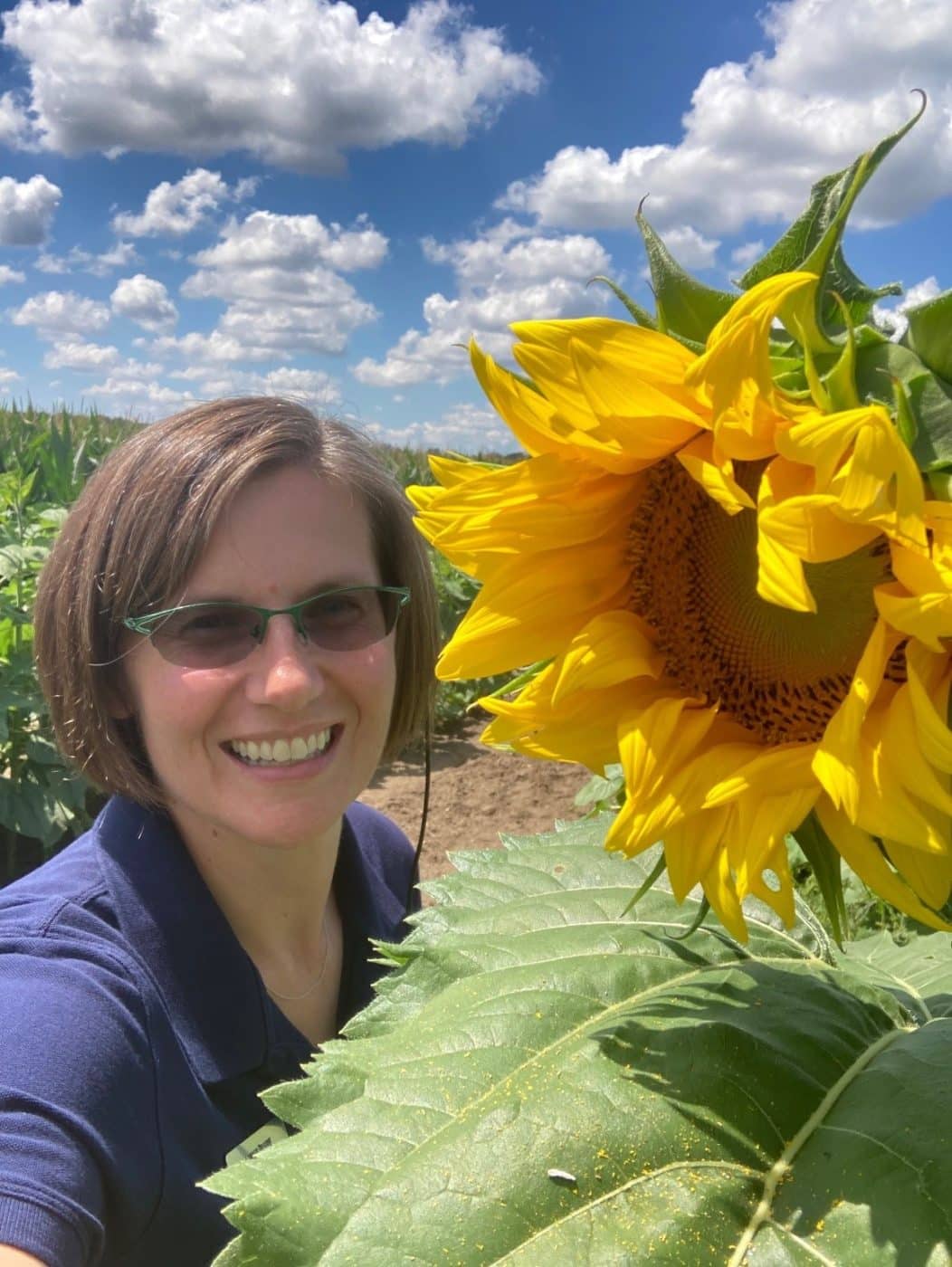 About the Author
Carol Noel serves as Conner Prairie's Recruitment and Volunteer Manager. You'll often catch her walking the grounds checking on our adult volunteers and our staff members. For the next month you'll likely find her eating lunch near the sunflower field as she dreams up new ways to help people Step Into the Story.