Enjoy winter at Conner Prairie
Discover how our winter activities and events can inspire your curiosity. Explore our indoor experience areas and enjoy countless other opportunities to connect. We're proud to welcome you to our grounds this season.
What will you invent this winter?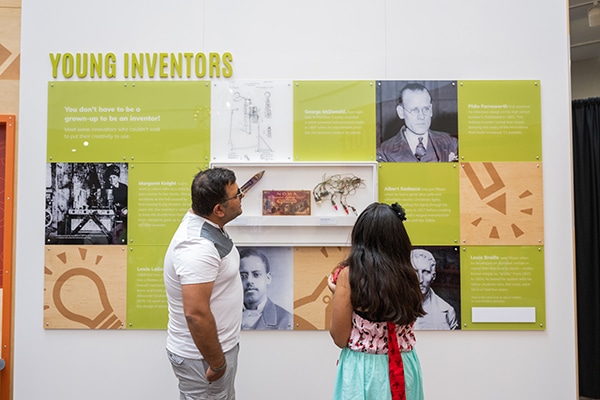 In Spark!Lab, we believe everyone is inventive.
Every day we provide opportunities for children and families to explore their inventive creativity—to create, innovate, collaborate, and problem-solve—because these experiences empower kids to develop the skills and confidence they need to succeed today and in the future.
Spark!Lab was developed by the Smithsonian's Lemelson Center for the Study of Invention and Innovation.
Friday through Sunday, November 25 – December 17, 2023
Friday through Sunday, December 20 – 22, 2023
More lights, more fun, and more storytelling, there's not a twinkle out of place! Step into the story as A Merry Prairie Holiday presents new experiences for heartwarming family traditions.
Upcoming Programs & Events
Our outdoor grounds are closed until March 28, 2023.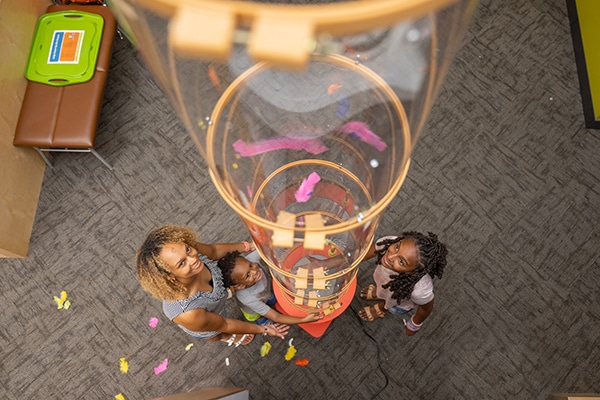 Welcome Center
The Welcome Center will be open for all to experience! Our indoor areas are a place for the family to explore and create together. With Discovery Station and Spark!Lab, guests will engage in various activities that provide a place for hands-on learning.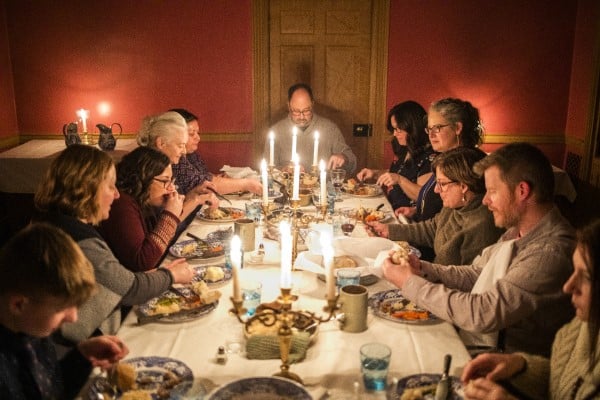 January 19 -March 19, 2023
William Conner House
Each winter, Conner Prairie offers our Hearthside Suppers, a months-long series that celebrates historic foodways, traditional hearth cooking, and the fellowship of the communal table. Presented in candlelight by costumed interpreters, in the beautiful 1823 William Conner House, this program offers guests a unique and interactive one-of-a-kind experience.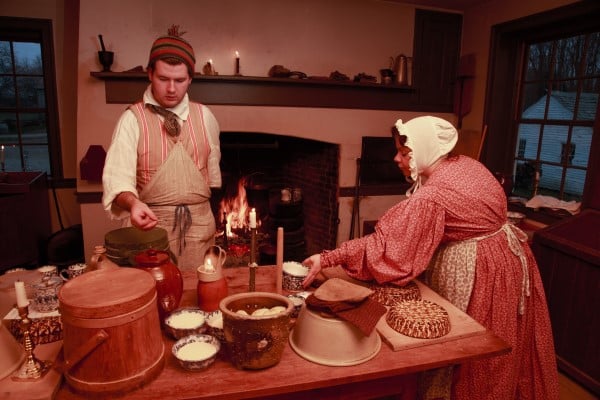 CURIOUS CONVERSATIONS:
SEASONALITY IN 1830'S EVERYDAY LIFE
December 8
1 p.m.
The changing of the seasons impact more than the temperature in the Midwest. How does historical everyday life change with the seasons? How might your clothes and diet change?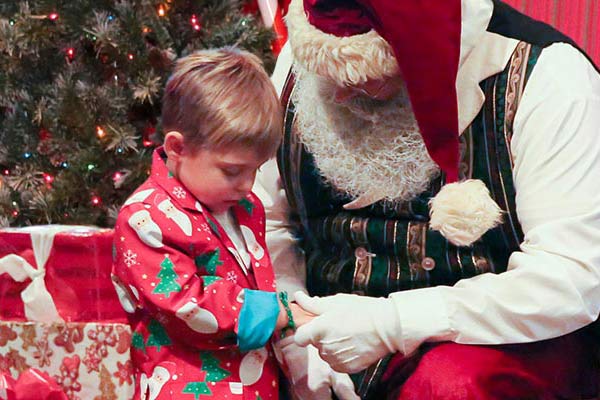 Sensory Friendly Visit With Santa
December 10
2 p.m. - 4 p.m.
Join us as Santa welcomes people to visit with him and tell him their Holiday wishes – but at your own pace and comfort level. We will have fidget toys on the table as well as cookies to decorate and enjoy! You are more than welcome to bring your own snacks to this event if you have dietary restrictions.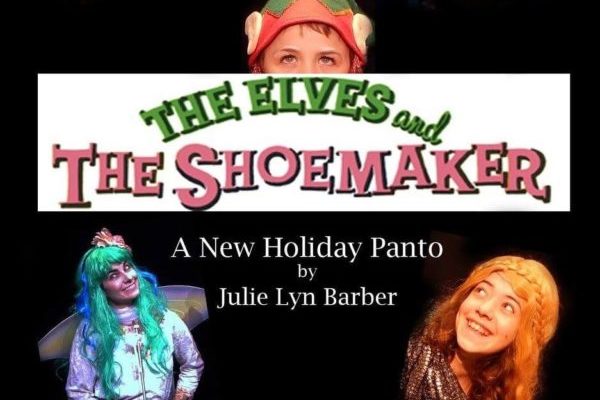 Explore the arts: THE ELVES AND THE SHOEMAKER
December 17
11:00 p.m. and 2:00 p.m.
Join us in watching a beloved Christmas story about a shoemaker, his wife, and a villainous landlord. With help from the elves and audience participation, see how the day is saved and leave filled with Christmas spirit.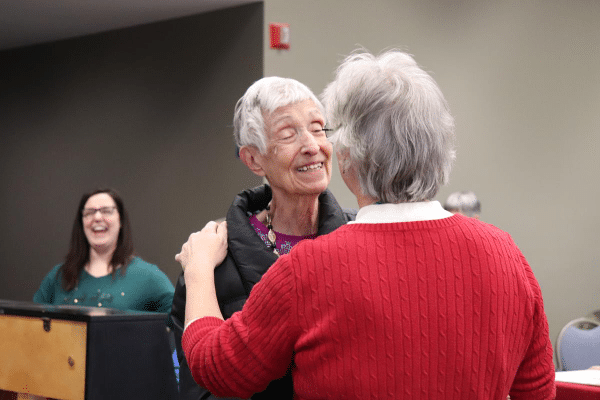 December 17
Looking for a place to spend a lovely afternoon in a welcoming and safe space for individuals with Alzheimer's or any type of Dementia, and their caregivers? Our Memory Café is a great way to provide a meaningful social experience with themed activities for all to enjoy.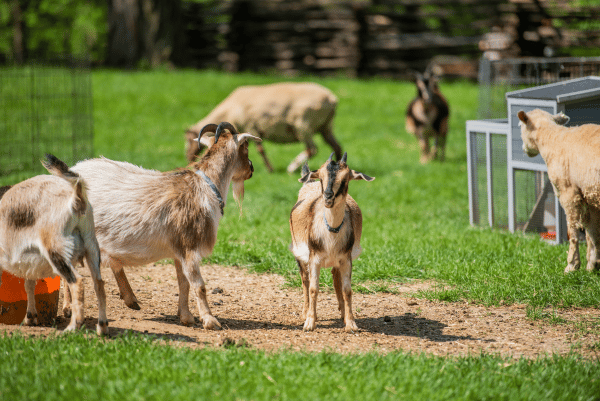 January 14, 2023
9 a.m. - 4 p.m.
Join Conner Prairie's Ag Staff as we discuss everything you need to know about sheep and goats, including breeds, handling, basic care, nutrition, housing, and reproduction.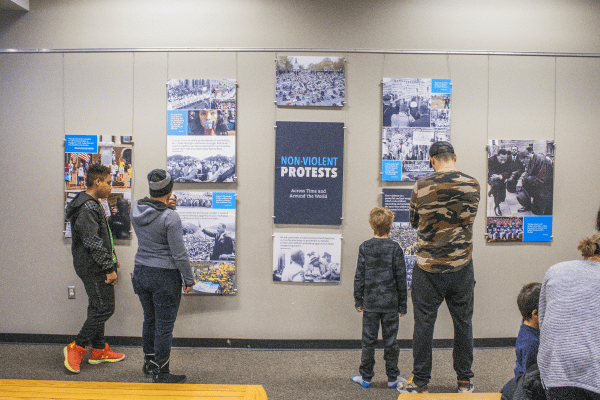 Martin Luther King Jr. Day Free Day
January 16

Join us for our Martin Luther King Jr. Day Free Day as we honor and celebrate identity, belonging, community, and love. Through music, art, activism, and elevation of female voices, we will come together to pledge to BE love — for ourselves, for others, and for the future. Experience inspirational programming throughout the day and take part in the joy of community.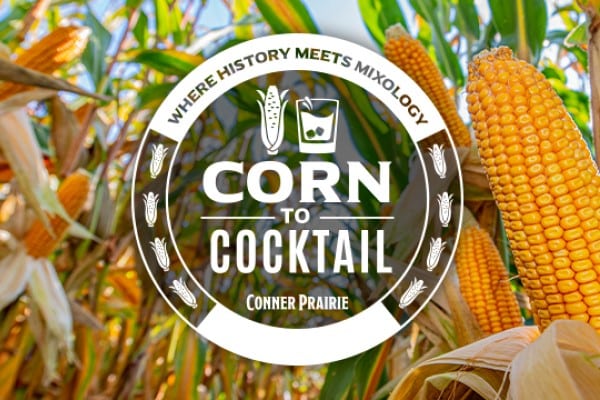 January 26
Explore four different spirts to learn where they originated, how they're made, their history in the United States — and best of all — how to make them into delicious cocktails.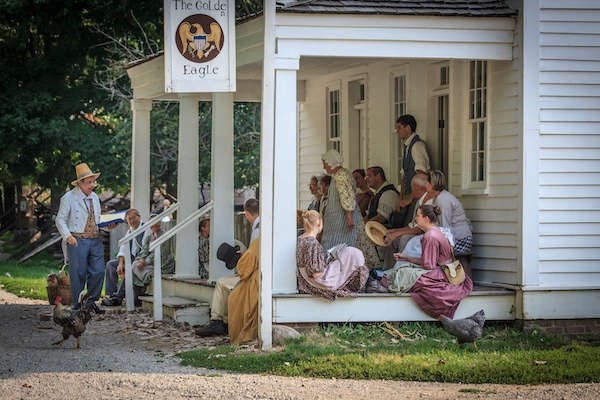 February 4
10 a.m. - 2 p.m.
Come step into your own story at Conner Prairie as a valued staff member. Attendees can meet with representatives from each department to explore current career options. Start your new year with a new journey – and be sure to register for our door prizes which include a Kroger gift card, a Conner Prairie membership or general admission tickets.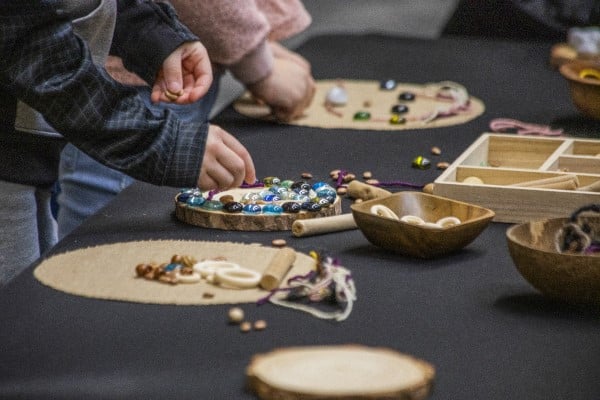 Curious Conversations: Process vs. Product: Transient art and identity making in young learners
Zoë Morgan, Curriculum Specialist, and Janna Lynas, Pre-School Manager, discuss Conner Prairie's approach to learning through transient art. When the purpose of creating art is the process, how can that benefit both young learners to lifelong learners? Learn about how transient art can be an exercise in both identity formation and understanding how it can change over time.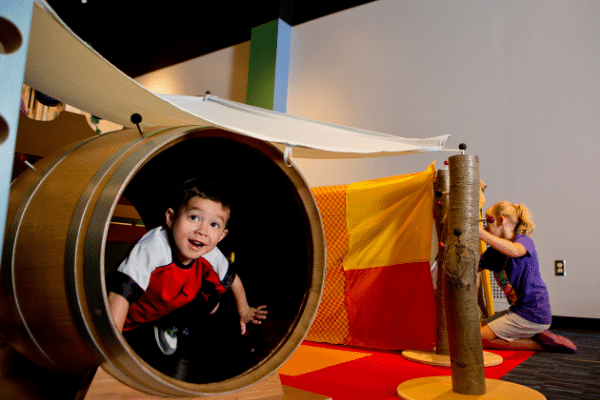 February 12
10 a.m. - 12 p.m.
Enjoy a calm environment at Conner Prairie and explore at your own pace. Anything that makes loud noises or has bright lights (i.e. the Dry Goods Store in CWJ) will be shut off unless specifically asked to turn on. Access to the quiet space areas in our buildings and across the grounds* will be highlighted for easy access.
During outdoor hours*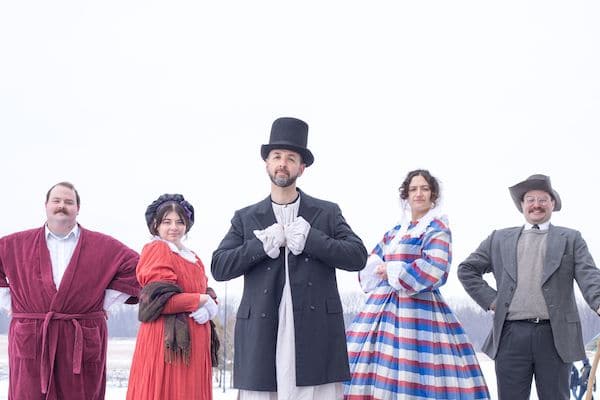 February 20
Celebrate and explore the history of presidency. Have a conversation with past presidents and first ladies, play presidential games, enjoy engaging shows and sing patriotic songs as we celebrate our Nation's presidents.
Presidents Day activities will take plan indoors in the Welcome Center. The outdoor exhibits spaces will not be open.