Dates:
Fridays through Sundays, November 25 through December 18, 2022
Wednesday and Thursday, December 21 and 22
Suggested Audience:
All Ages
Not a twinkle out of place
A Merry Prairie Holiday is Presented by Huntington: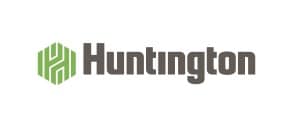 From all of us at Conner Prairie, we thank you for sharing your holidays with us at A Merry Prairie Holiday. It is a delight to see so many smiles during the season. It is through your gracious support that we can make an event like this a success.
We also want to thank our presenting sponsor Huntington, as well as our supporting sponsors Reynolds and Christopher B. Burke Engineering, for their overwhelming support.
We look forward to the fourth annual A Merry Prairie Holiday, beginning November 25, 2022.
Group reservations now available for Merry Prairie Holiday 2022.
Space is limited, make your reservation today.
Ask about private buyout options for groups over 1000 guests!
Safe and fun Activities for the family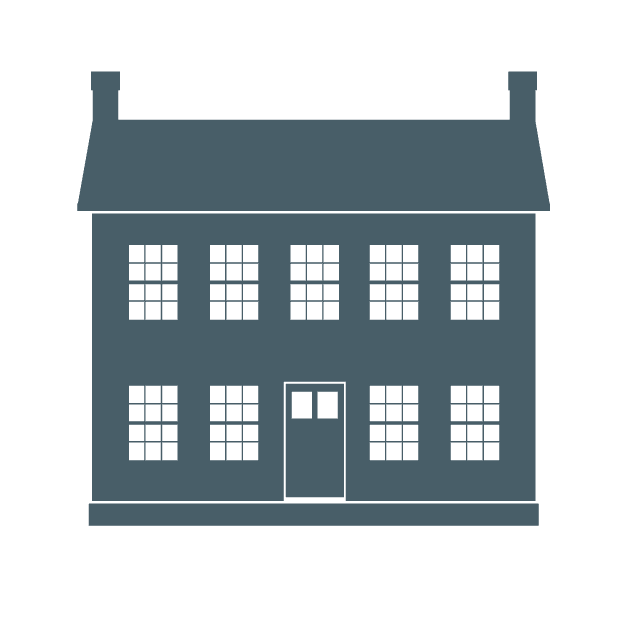 Experiences for everyone!
New for 2021—The William Conner House will be transformed into a magical 3D projection mapping holiday show that will capture the feel and nostalgia of the holidays. Bring the whole family to see our presentation of "'Twas The Night Before Christmas," and see how 3D projectors can be used to transport you 198 years back into the story.
Leave the skates at home because also new for this year is our sock skating rink. Take a spin at Frosty's Skating Rink where you can slide around like you are skating on real ice. Socks are not provided, but the fun is!
Returning this year—Explore the illuminating Reynolds lights. With new displays across acres to explore, be wowed by the thousands of lights that capture the spirit of the season.
Step into historic Prairietown for Historica Holidays and Christmas Eve traditions of the 1800s. Experience our "Holidays From Around the World" old-fashioned crankie show at the Potter Shop Kiln Shed.
Then, head over to the North Pole Village to get a selfie with Santa and meet Mrs. Claus and the elves as they get ready for the big night.
Have you been naughty or nice this year? Trinket Puddingmoon, Santa's official list keeper, knows. Check in and find out what list you made.
With thousands of twinkling lights to guide your way, explore the grounds and experience a memorable winter wonderland stroll. Stop by Café on the Common and sing along to a revolving roster of local performers in Blitzen's Bandstand.
Don't forget to take a ride on Kringle's Carousel or get a rush zooming down our 150-foot Polar Bear Plunge tubing hill.
From glowing lights to warm delights, there is something for everyone to make lasting memories and get into the festive mood.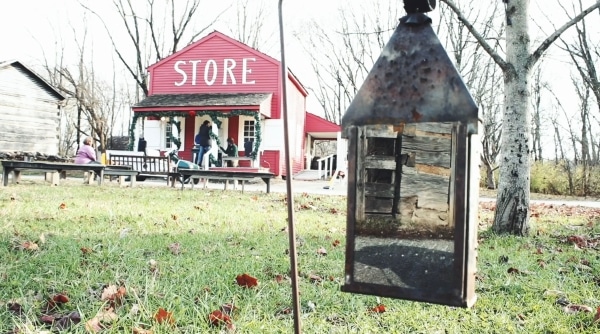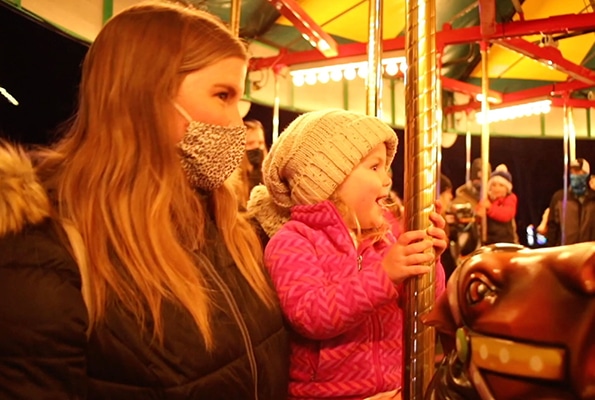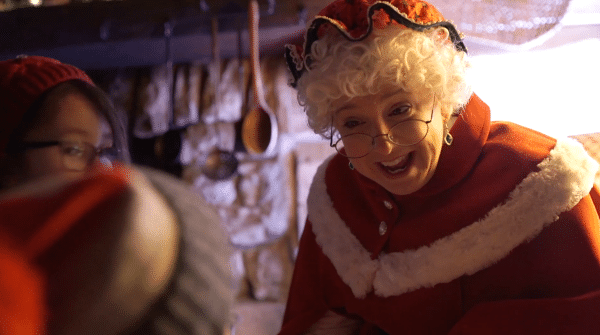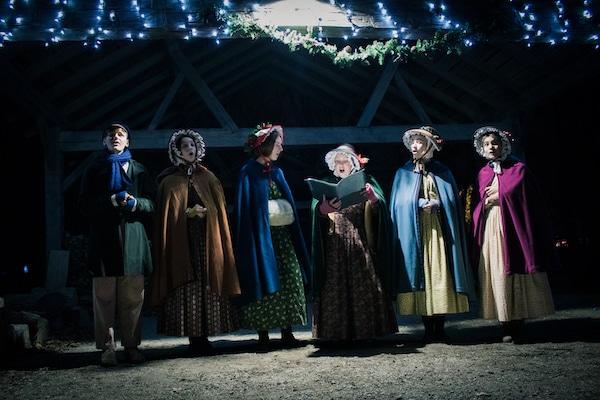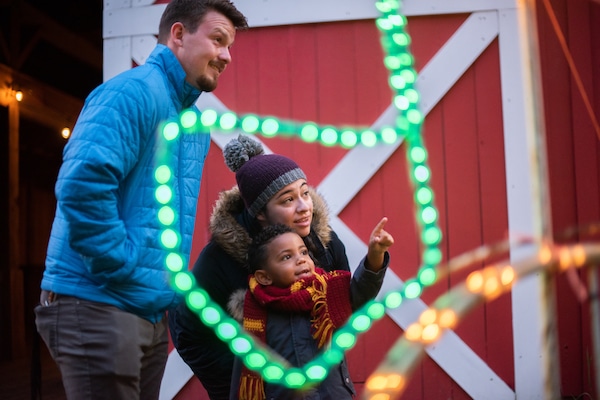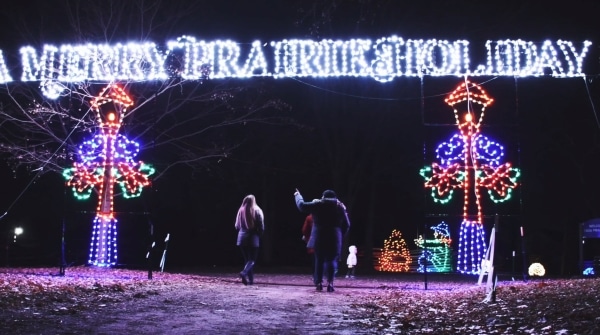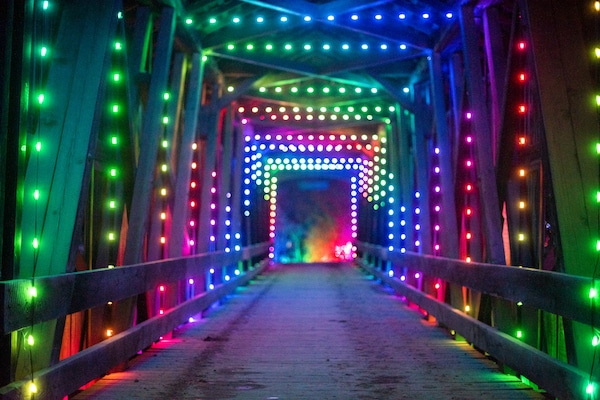 "Our family couldn't have been more blown away by A Merry Prairie Holiday this year at Conner Prairie. There is always so much holiday fun to be had in Indianapolis, so to discover an experience that's brilliantly planned, packed with activities, and fun for literally every age is like a rare gem. I definitely see this forming into a tradition for our family for years to come. We'll be back!"
"I felt I had traveled back in time. The conversation was very enjoyable and singing
Christmas songs was very special. The lady cooking at the inn was amazing and took
her time to explain how she had cooked the food using the antique appliances. My daughter enjoyed listening to the stories of the Jewish family at the inn and playing
dreidel with the lady. Thank you for an unforgettable evening!"
"My four-year-old grandson insisted on returning to the William Conner House to watch the 3D projection presentation again!"
"[The light displays are] the reason we have come the last 2 years. It is wonderfully maintained, and I hope to see the lights grow and change with more years to come."
"My son would have lived on the sock skating rink!"

And
Christopher B. Burke Engineering
American Sign Language Tours at A Merry Prairie Holiday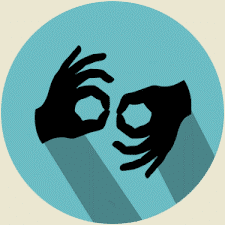 For guests who are Deaf or hard-of-hearing, we will be offering ASL tours. Each tour will be guided by an ASL interpreter who will communicate between guests and historical interpreters. Groups will make stops at the Golden Eagle Inn, a campfire to warm up with songs and stories with Prairietown locals, the soiree at the Campbell House, the home of the Roberts family to learn about nineteenth-century African American holiday customs, and finally a Crankie show performance featuring global holiday traditions.