Thursdays through Sundays, January 13-March 13, 2022. 
Each winter, Conner Prairie offers our Hearthside Suppers, a months-long series that celebrates historic foodways, traditional hearth cooking, and the fellowship of the communal table. Presented in candlelight by costumed interpreters, in the beautiful 1823 William Conner House, this program offers guests a unique and interactive one-of-a-kind experience.
Our Hearthside Suppers invite guests to take part in an entertaining evening with our costumed interpreters. Hosted in the historic 1823 William Conner House, you'll arrive just in time for a light appetizer, then lend a hand with the final preparations of the meal.
You might churn butter, grind coffee, prepare the vegetables, or more. Through work, conversation, and play, you'll learn about 19th-century food and cooking techniques. Then, after receiving instruction in proper etiquette, settle in and enjoy a delicious supper by candlelight, followed by 19th-century parlor games and dessert.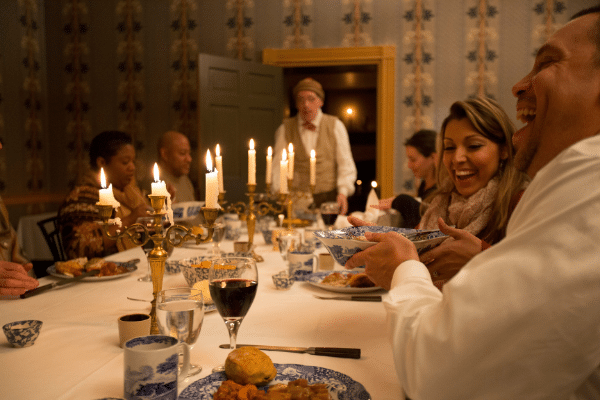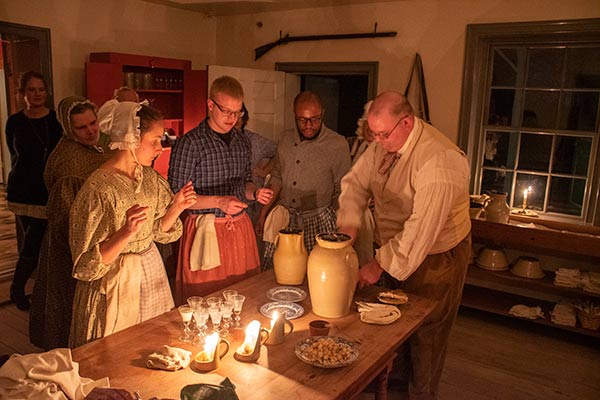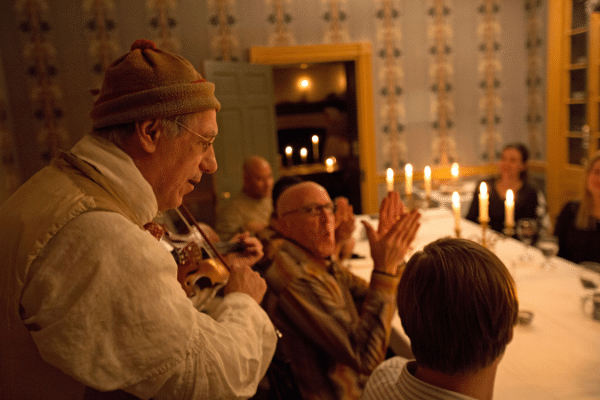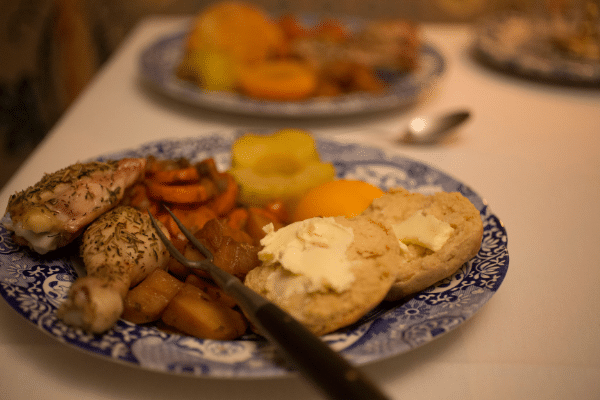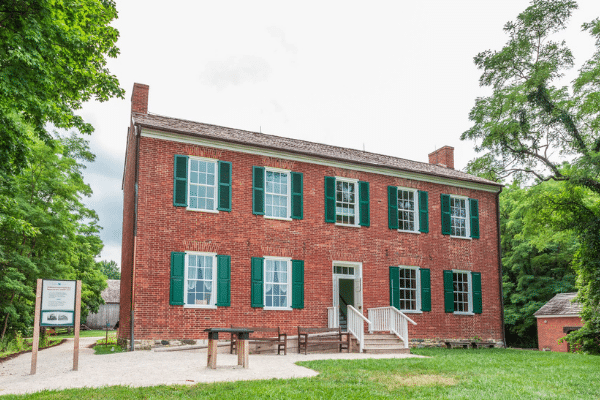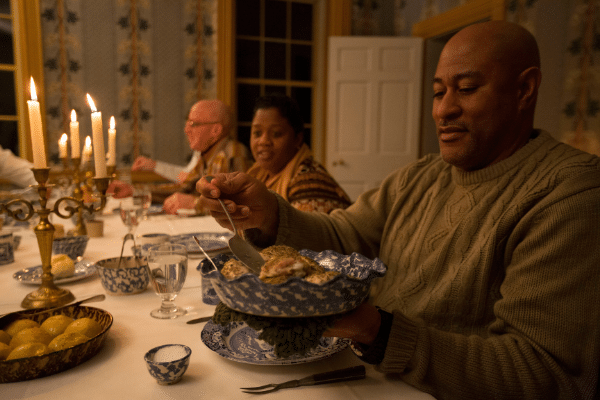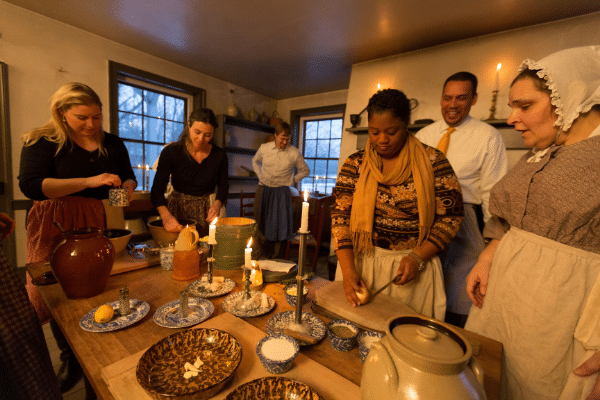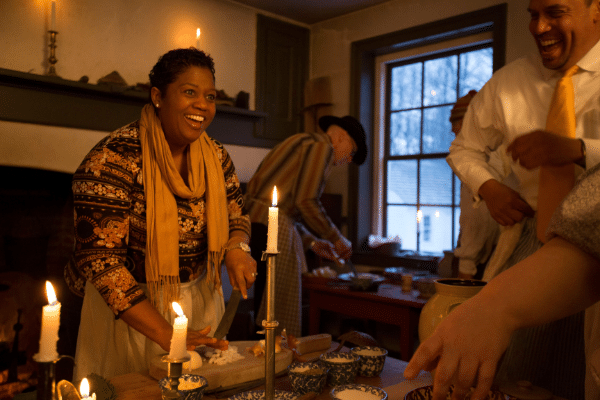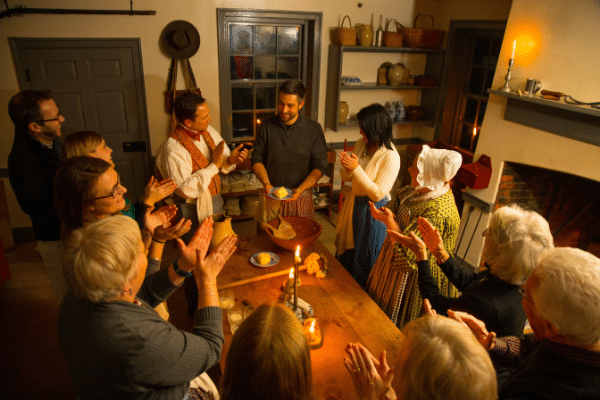 Prices:
$90 (member)/$100 (non-member) per person (only 12 seats available per evening)
Course 1: Appetizers

Ossabaw Sausage
Mulled Cider
A Fine Potted Cheese with Crackers
Tomato Figs
An Assortment of Dried Fruit
Popped Corn

Course 2: Soup

Gourd soup (with Croutons)

Course 3: Main Meal

Pork a la Normande
Roasted Chicken with Herbs
Maple-Glazed Root Vegetables
Escalloped Potato
Pickled Asparagus
Brandied Cranberries
Yeasted Rolls (served with fresh butter and fine jams)

Course 4: Dessert

A Brandied Trifle with Sweet Strawberry sauce
Coffee and Tea

Libations

A Selection of Sun King Ales
Hard Cider
White and Red House Wine
Hearthside Allergy and Food Sensitivity Guideline
Because food is prepared in a shared kitchen, we are unable to guarantee against trace amounts across all recipes. If you have an allergy to any of these foods/spices, it is not recommended that you consume food made for this program. Food is served family-style.
These dishes contain dairy products:
Potted Cheese, Popped Corn, Pork a la Normande, Brandied Trifle
These dishes contain wheat flour/yeast:
Gourd Soup (and Croutons), Pork a la Normande, Escalloped Potatoes, Yeasted Rolls, Brandied Trifle
Spices, seasonings, and herbs used:
mace, cayenne pepper, sage, black pepper, thyme, rosemary, maple sugar, mustard seed, dill weed, garlic, red pepper flakes