Our Hearthside Suppers invite guests to take part in an entertaining evening with our costumed interpreters. Hosted in the historic 1823 William Conner House, you'll arrive just in time for a light appetizer, then lend a hand with the final preparations of the meal.
You might churn butter, grind coffee, prepare the vegetables, or more. Through work, conversation, and play, you'll learn about 19th-century food, cooking techniques, and customs. Then, after receiving instruction in proper etiquette, settle in and enjoy a delicious supper by candlelight, followed by 19th-century parlor games and dessert.
Prices:
$70/adult ($65/adult member)
$65/youth 10 and up ($60/youth member)
Ages: 10+
Dates:
Thursdays-Fridays, January 9-March 15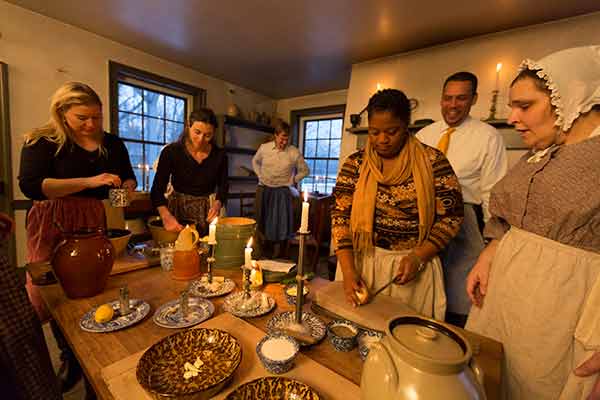 Tickets go on sale September 3.