Date:
Thursdays - Sundays, October 7th - October 30th, 2021
Hours:
Suggested Audience: All Ages
Tickets:
Guests

Thursday/Sunday: $19
Friday/Saturday: $24

All Members: Free on Thursday and Sunday

Festival Only: FREE
Festival + Hayride (booked within 24-hours of event): FREE
Festival + Hayride (booked before 24-hours of event):$5

PLUS and Above: FREE all days
Access Pass Holders: $2 on Thursdays and Sundays
Sale Dates:
Mission Impact Donors - September 9, 2021
Members- September 16, 2021
General Public- September 23rd, 2021
The Headless Horseman Rides...Stay Wary on the Prairie!
It's our favorite time of year! When night falls on October 7th, see our grounds transformed into Conner Scairie, where fun-loving ghouls will be back to delight and entertain you with their silly antics.
From corn mazes to haunted hayrides, our annual fall festival is full of activities, shows and spooktacular family fun.
October Long, the Festival's On…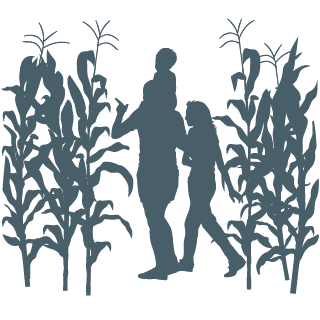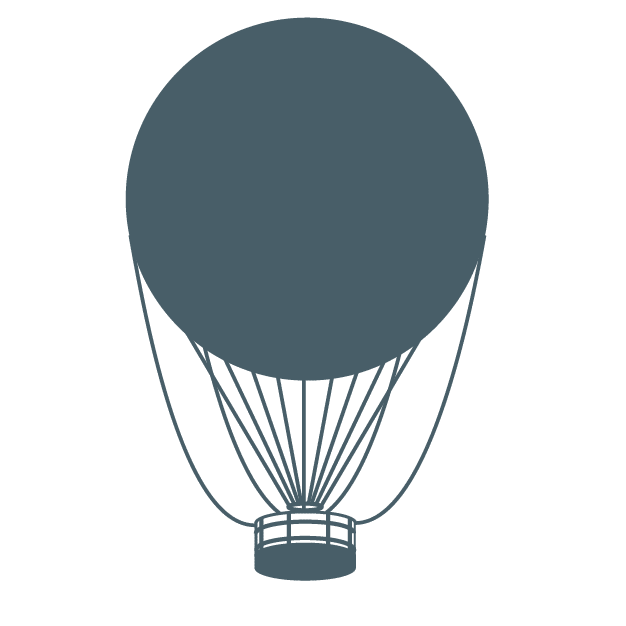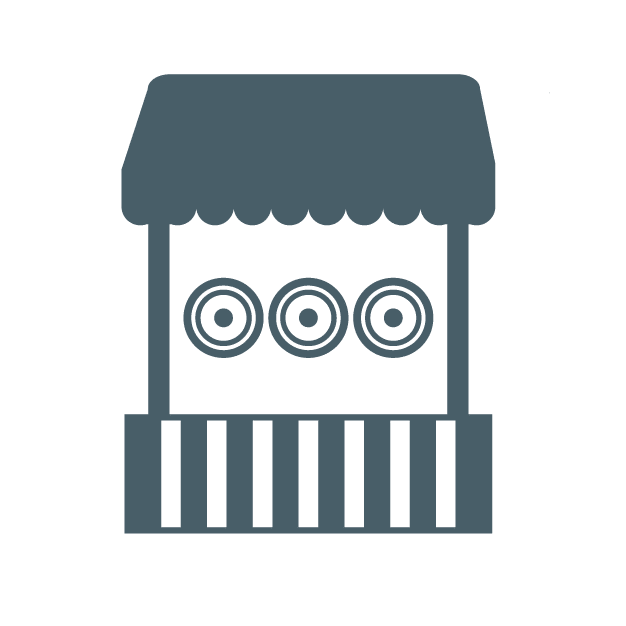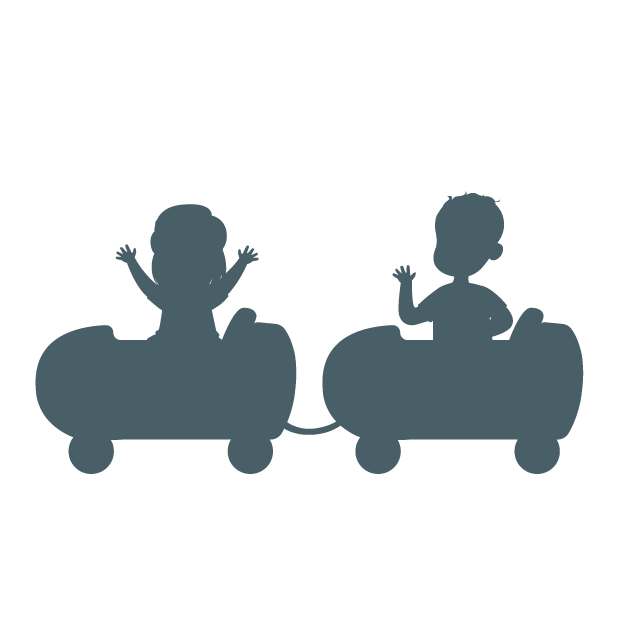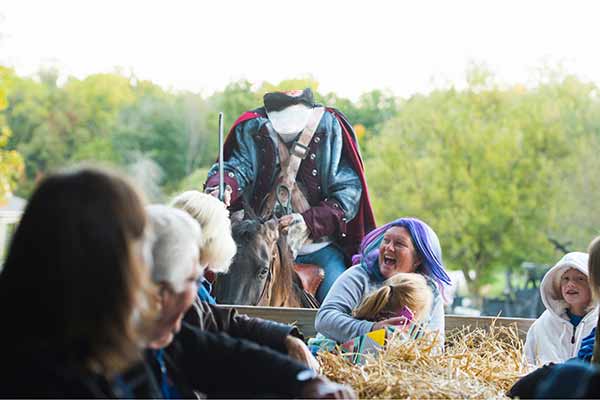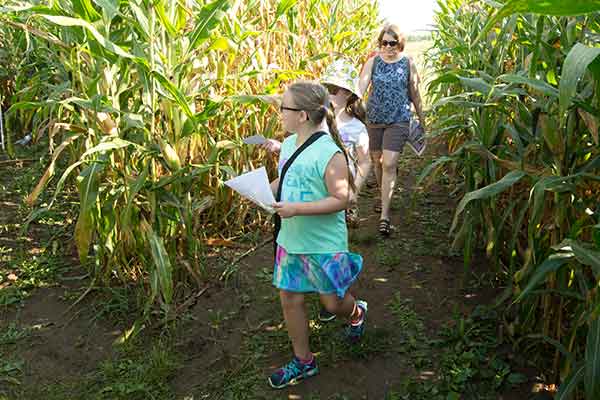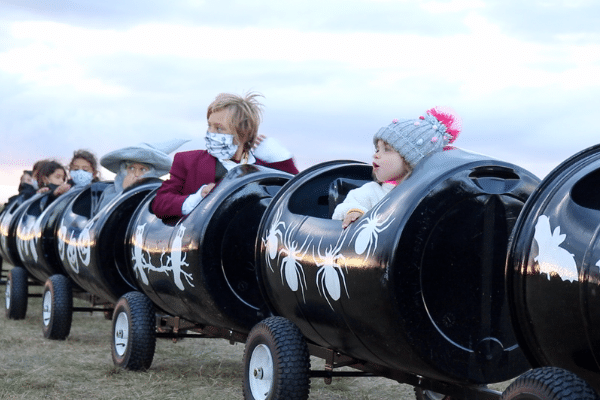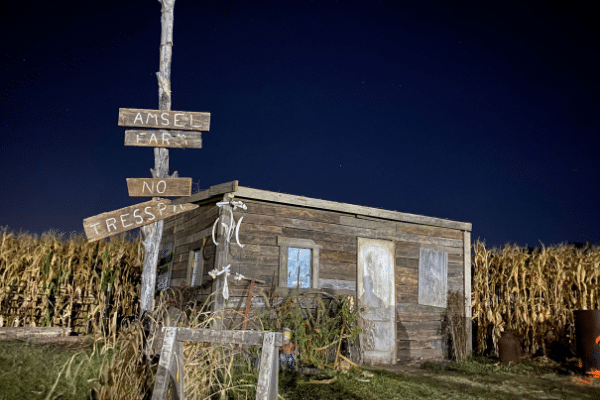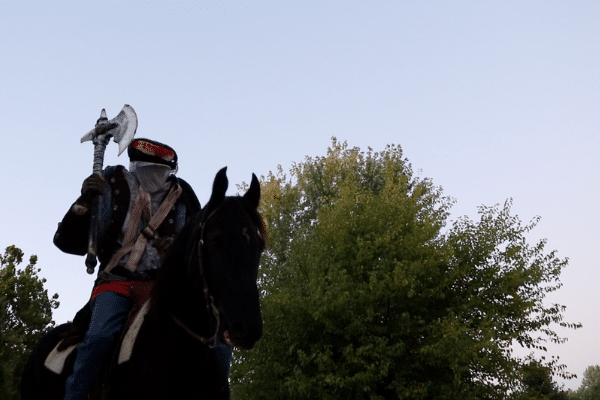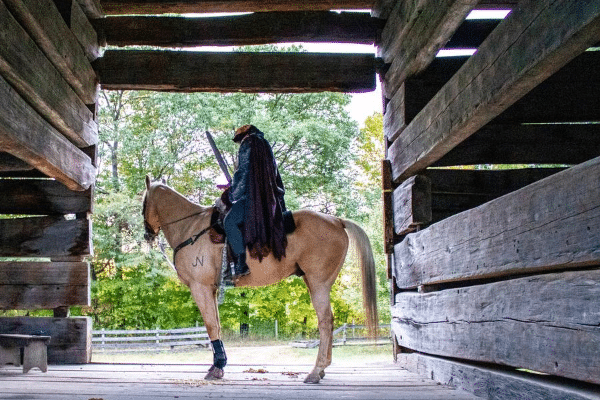 There's something for everyone at the Headless Horseman Festival:
The iconic haunted hayride through Conner Prairie's grounds, updated in 2021 for additional thrills and fun
Barrel train ride for little ones
Discover the story of Spectre Search, a local paranormal investigative group, and follow their search for the truth behind decades-old folklore connected to Amsel Farm with Conner Prairie's 11-acre haunted corn maze.
Spooky shows and storytelling (The Headless Horseman Marionette Show, a science show, a live performance of the Legend of Sleepy Hollow, and more!)
A carnival ride and festive games, including Cauldron Toss, Zombie Soccer and Monster Mini-Golf
Fortune telling
Live DJ and delicious food
Scarecrow building contest
NEW this year: Are you the crafty type? Enter your best scarecrow in our Scarecrow Contest. All entries will be displayed at the Headless Horseman Festival, where visitors can vote on the top three. Register here.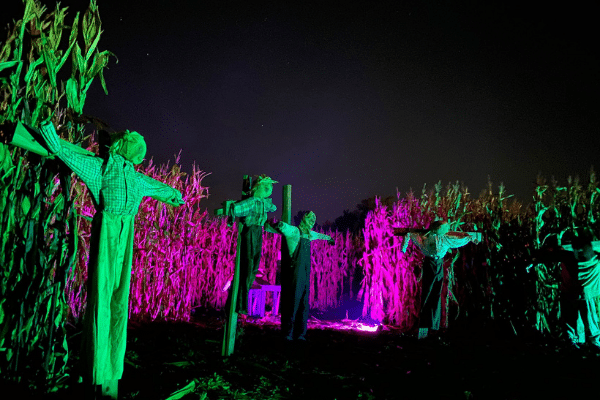 Food & Beverage Information
Enjoy favorites such as elephant ears, root beer floats, and funnel cakes at the Urick trailer located in the food court. They're even featuring a pork tenderloin sandwich that will be sure to make your head spin!
Then stop by the Sleepy Hollow Tavern for some of your favorite beverages. The famous Icabrewed Crane beer by Sun King will be available if you're 21+.
Additional Ticket & Admission Information
Tickets may be purchased in advance online and are only valid for the date of the event purchased. We strongly encourage you to buy tickets in advance to reserve a Hayride time. Line entrance times start at 6:30 and are every 15 minutes until 10 pm. The long path of the corn maze will be open until sunset for safety, but the shorter maze path and the Haunted Trail will be open throughout the event until 10 pm.
This is a rain-or-shine event: all ticket sales are final. Although non-refundable, tickets may be rescheduled for an alternate date and time with availability at no additional charge by calling Guest Services at 317.776600 before the event begins.
All guests and members ages 2 and older require a ticket to attend the festival.
Access Pass:
Access Pass tickets are only available for Thursdays or Sundays and require a reservation in-person at Conner Prairie or via phone at 317-776-6000. Access Pass tickets are not available online. The number of Access Pass tickets available per evening is limited. Advance reservations are strongly recommended. Valid Access Pass card, photo ID, and Headless Horseman tickets are required at the gate for entry.
Members:
All members have access to Headless Horseman tickets for Thursdays and Sundays. PLUS-level members and above have access for all evenings. To minimize the number of no-shows, hayride tickets reserved more than 24 hours prior to the event incur a fee of $5 per ticket. If hayride tickets are reserved within 24 hours of the event, there is no registration fee. For all rides booked outside of the 24-hour window, a $5 advance registration fee will be applied.
Festival Only: FREE
Festival + Hayride: FREE
Advance Festival + Hayride: $5
Thank you to our Headless Horseman Sponsors: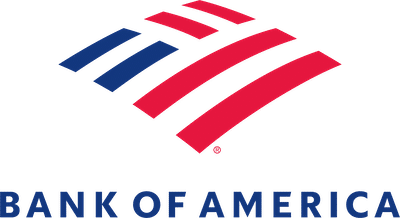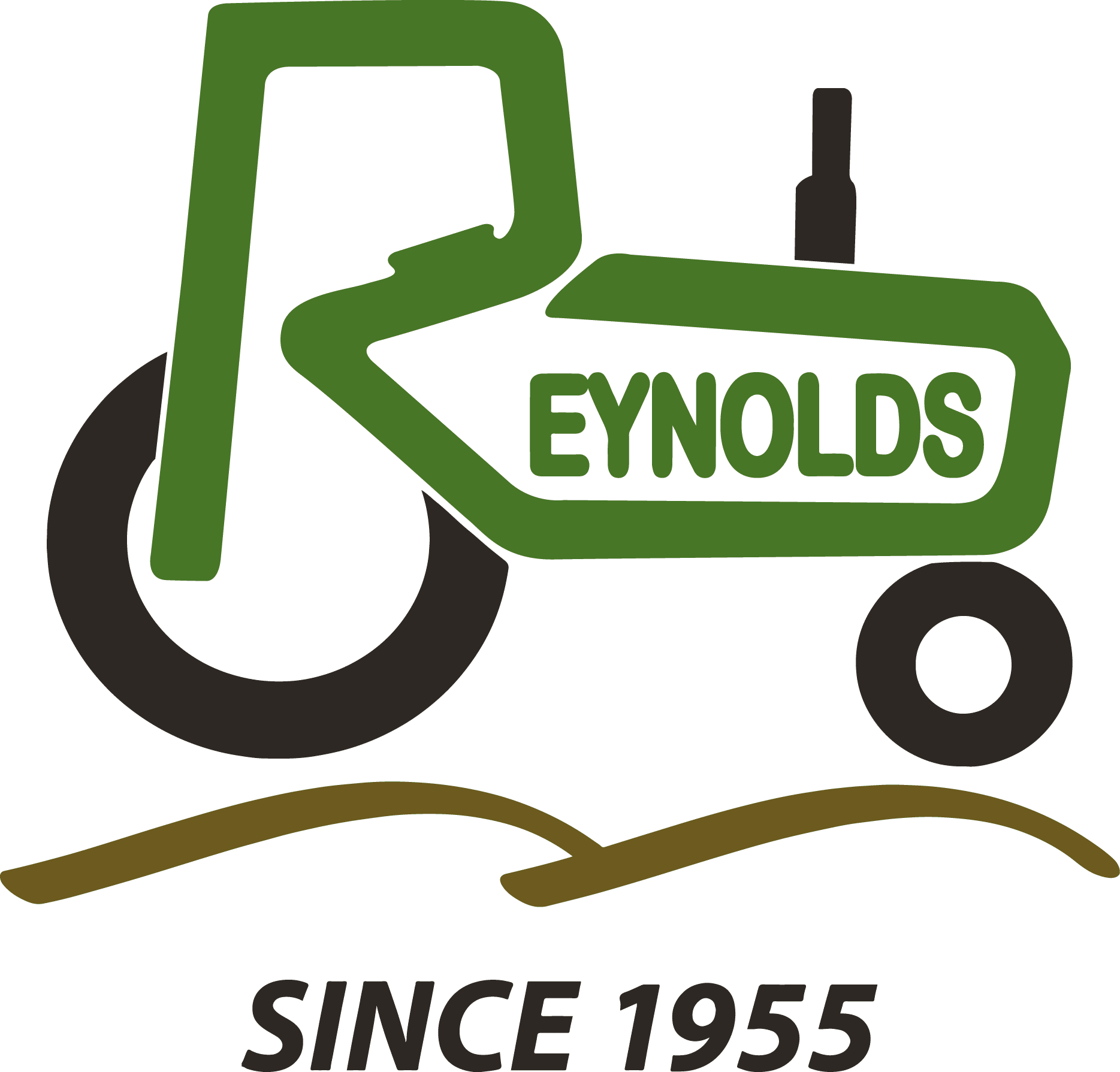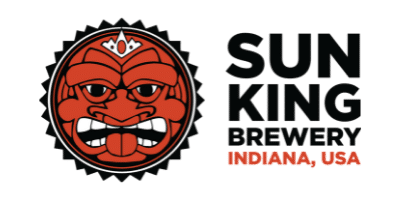 Take a ride on this year's extended Haunted Hayride and try to spot the Headless Horseman.  And don't worry, we do a head count at the end of every hayride.