Come celebrate July 4th with the citizens of Prairietown!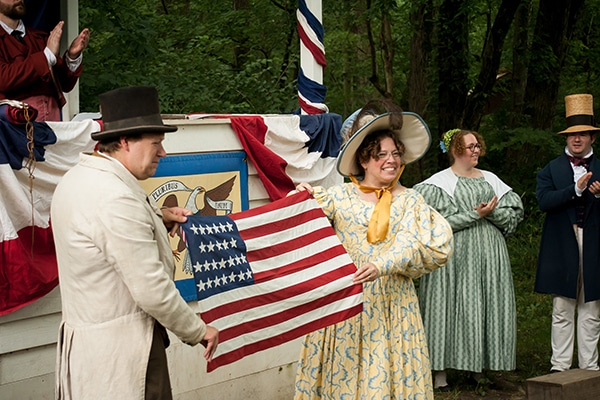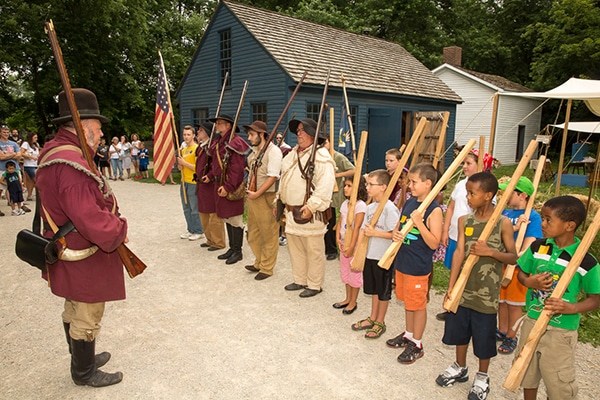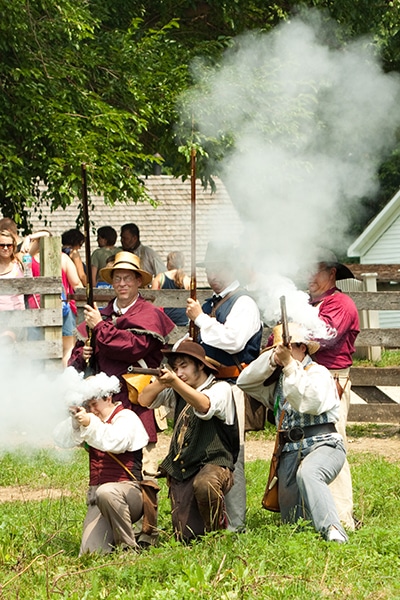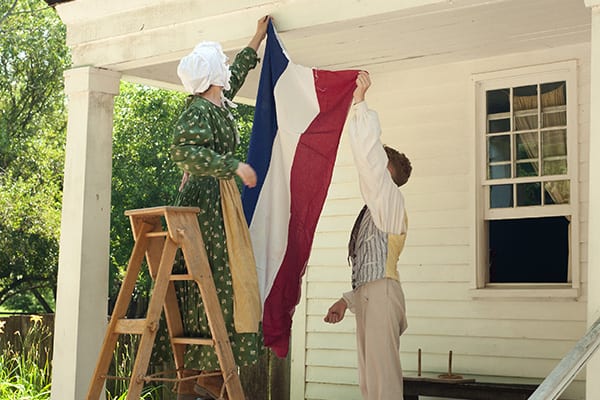 Activities
Throughout the week, there will be opportunities to help decorate the town with festive red, white, and blue bunting, and to help the citizens of Prairietown rehearse speeches and toasts!
Daily Operations as normal with a patriotic twist. Tickets for Glorious Fourth are free with general admission!
Reading of the Declaration of Independence at 12pm, 2pm and 4pm
Taste of the past with Muster Day cakes at 2:30pm
Make and Take Patriotic Cockades in Civil War Journey at 11:30 and 3:30pm
A member of Prairietown will also be commemorating the newest state to the Union (Arkansas) by adding a new start to the American flag.
The White River Guard will also be in Prairietown for the whole weekend. They will run drills and do a formal demonstration and march at the 2pm celebration.
Games like corn hole and water cannon fights will happen ongoing out in the Civil War Journey field.
Juneteenth Virtual Exhibition will be in Lily Theatre.

It is important to note that July 4th is not celebrated by all Americans as Independence Day, because on July 4, 1776, not all Americans were free citizens.