Events for the Whole Family This Fall at Conner Prairie
Looking for kid-friendly fall activities or ways to enjoy the autumn sunshine? From farm machines and Prairie nights, to corn mazes and spooky traditions – there's something for everyone this fall at Conner Prairie.
Jupiter Flights Balloon Festival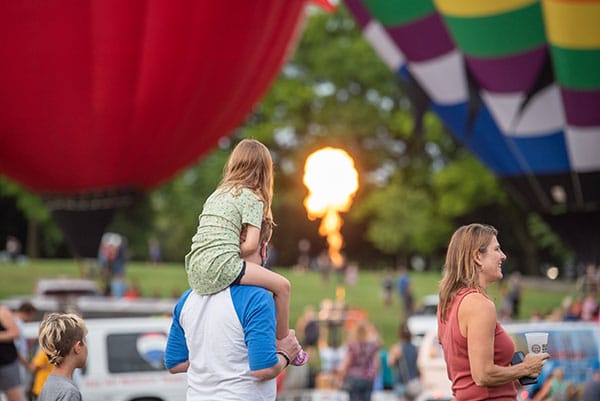 Text GLOW to 55433 and receive festival updates!
Come celebrate a weekend of innovation and experience the colorful glow of one of Indiana's largest hot air balloon festival.
Members: $11 Non-members: $22 
Check out all of the engaging family-fun activities across three days that will explore the innovation of flight!
Headless Horseman Festival
October 6-30, every Thursday-Sunday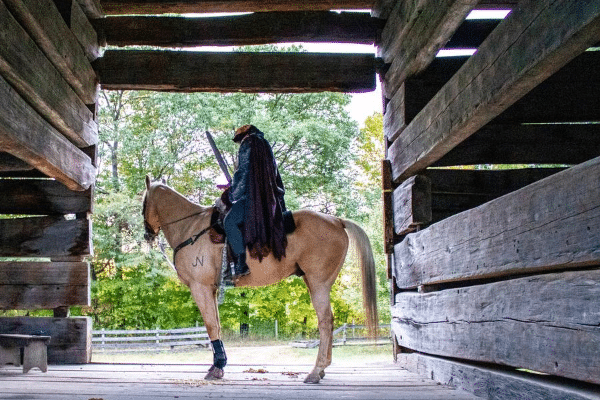 The Headless Horseman rides again at Conner Prairie's annual Halloween festival. Join us for an evening of ghoulish delights that the whole family can enjoy. Activities include the Headless Horseman marionette show, our scary corn maze, spooky storytelling, Halloween games, the haunted hayride, and more!
Think you can create an award-winning scarecrow? Enter our scarecrow contest! Whether you like your scarecrows spooky and scary or cute and creative, we want to see the best scarecrow you can make! Click here to learn more and register.
Registration is open from August 3 - September 23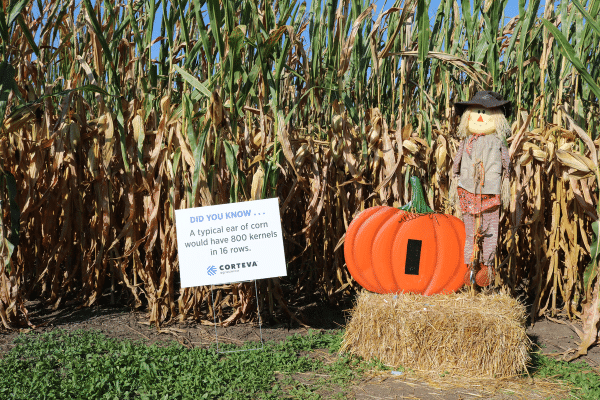 Features from the 2021 corn maze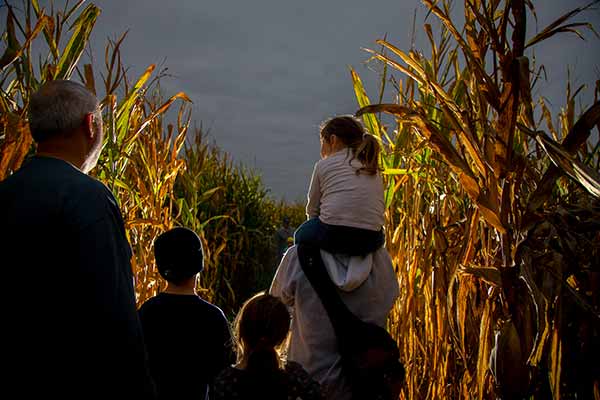 The 22,160-foot maze features three unique adventure paths to appeal to guests of all ages:
Puzzle Maze: Test your wits in our family-friendly puzzle maze. This maze may take up to an hour or more to complete. The Puzzle maze is closed during nighttime Headless Horseman events.
Kids' Maze: Bring the little ones along on our shorter kids' maze. This maze may take up to 30 minutes to complete.
Haunted Maze: Brave the spooky Haunted Maze after dark – inspired by  ghost stories and legends of the region.
Be sure to ride the 1859 Balloon Voyage for a birdseye view.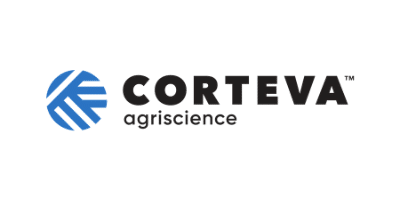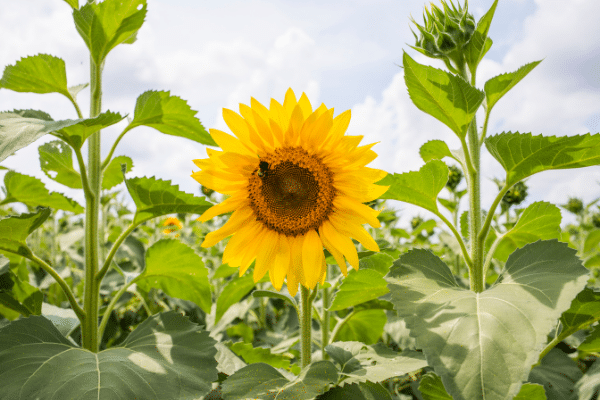 Returning September 2022!
Find that picture perfect moment in our sunflower field.
Upcoming Programs & Events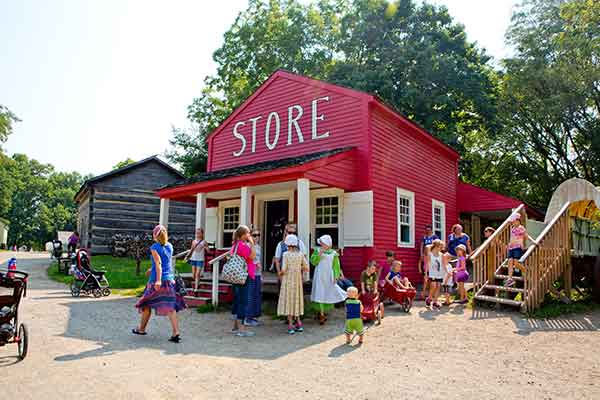 2022 dates:
Tuesday, August 23: 10 a.m.-5 p.m.
Wednesday, September 14: 10 a.m.-5 p.m.
On this day, any homeschool family can visit Conner Prairie for our current school group rates without the usual requirement of having a group of 15 students or more.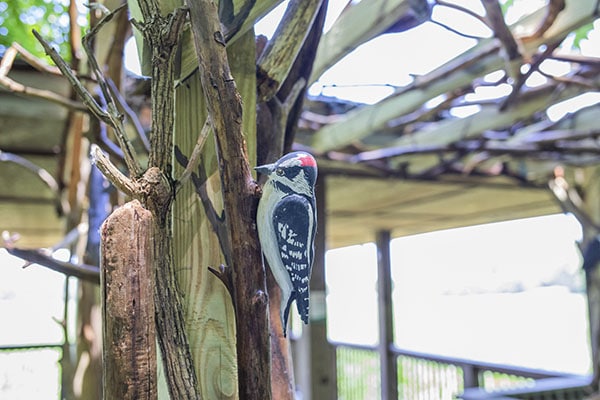 September 3 and 4
A new way to experience the world around you at Conner Prairie! Our newest outdoor Smithsonian experience allows you to see what habitats a tree fosters after it has fallen and the ways in which mushrooms hold together the ground we walk on. Habitat showcases the unique habitat throughout the gardens and landscapes of Conner Prairie.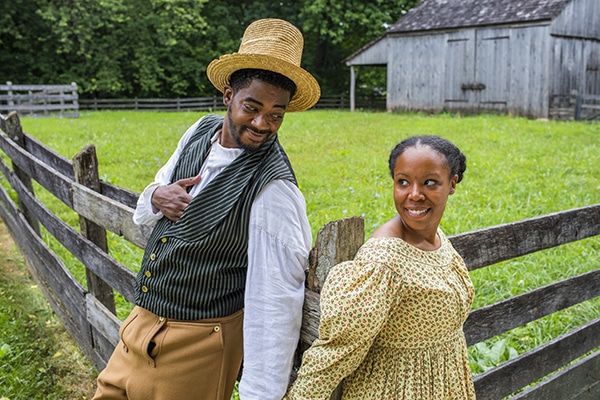 New Love & New Freedoms: An 1860s African-American Wedding
September 3 and 4
Join a new couple as they embark on married life, encountering new opportunities and confronting ongoing challenges of inequality for African Americans in the late 1860s. This program will offer guests the opportunity to explore 19th century expressions of Black beauty and love.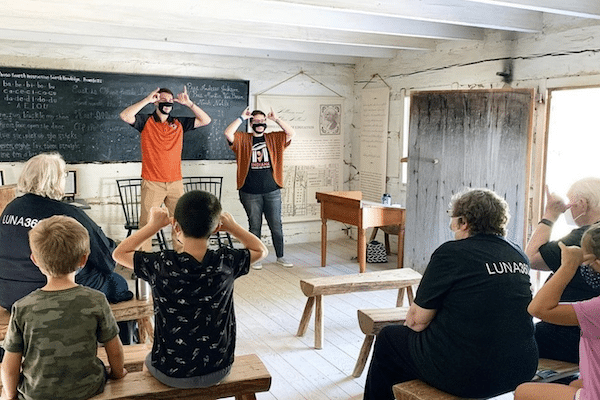 October 2
Our history is a product of diverse people and cultures. This program will provide guests from the Hearing and the Deaf communities an opportunity to learn about Deaf culture, American Sign language, and the history of the Indiana School for the Deaf.