Fall is Finally Here at Conner Prairie
Looking for kid-friendly fall activities or ways to enjoy the autumn sunshine? From farm machines and Prairie nights, to corn mazes and spooky traditions – there's something for everyone this fall at Conner Prairie.
This year, safety matters more than ever, and Conner Prairie has taken significant steps to make it safe for families to participate in their favorite fall festivals. Our expansive grounds, large support staff, and long tradition of hosting outdoor festivals uniquely qualifies us to create a safe environment to carry on our most beloved traditions. We will be abiding by all CDC recommendations, including the wearing of masks by staff and guests. Check here for a full list of our safety precautions.
explore machines saturday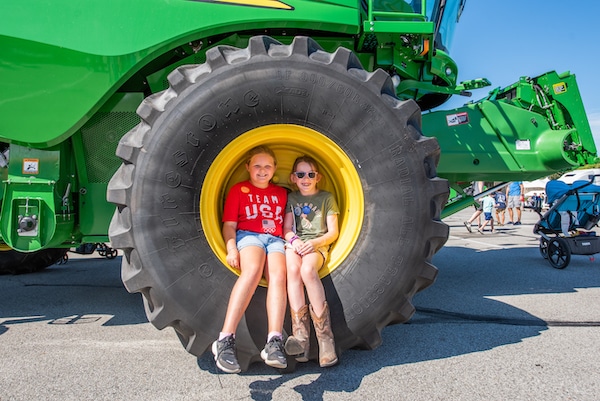 On Saturday, September 19, learn about historic transportation and innovative machinery at Conner Prairie. Spend the day talking to residents of Prairietown about the future of transportation, witness Indiana's rich history of automotive racing with our friends from the Indiana Historical Society, peruse vintage firetrucks, and more!
Sponsored by: First Merchants Bank, Citizens Energy Group, and Reynolds Farm Equipment
Family Nights, EVERY SATURDAY in September
Get a glimpse of nightlife in Prairietown, picnic on the lawn with family, learn about artisanal brewing and cooking, and take a sunset flight on the 1859 Balloon Voyage. Wine, beer, food and music will be available every Saturday night along with a rotating selection of outside vendors.
Exploration Saturday is included with General Admission.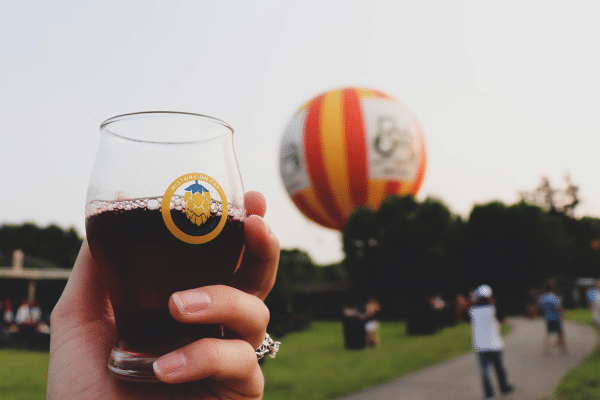 Headless Horseman Festival
October every Thursday-Sunday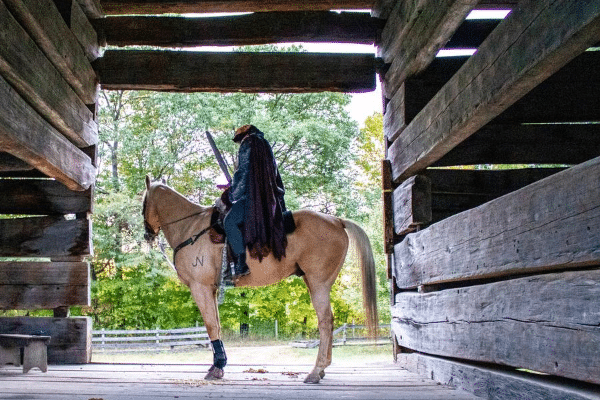 It's a special year for Indiana's favorite fall festival: this year marks the 200th anniversary of The Legend of Sleepy Hollow. Commemorating the connection between this Legend and our very own Headless Horseman, we're celebrating with a specially designed corn maze for the whole family. We've also created a maze for little ones and a new extra scary maze based on spooky folklore of the region. Ride the 1859 Balloon Voyage for a birdseye view and keep your eyes peeled for the Headless Horseman roaming the haunted grounds.
Starts September 26th (Puzzle & Kids Maze)
Thurs-Sun Evenings in October (Haunted Maze)
As the inspiration for our annual Headless Horseman festival (which celebrates it's 37th anniversary this year), we'll be commemorating the classic tale with a one-of-a-kind custom maze design depicting the Headless Horseman rearing up on his steed out of an open book. The 22,160-foot maze features three unique adventure paths to appeal to guests of all ages: a family-friendly puzzle maze, a shorter kid-friendly maze, and a spooky haunted maze for after dark.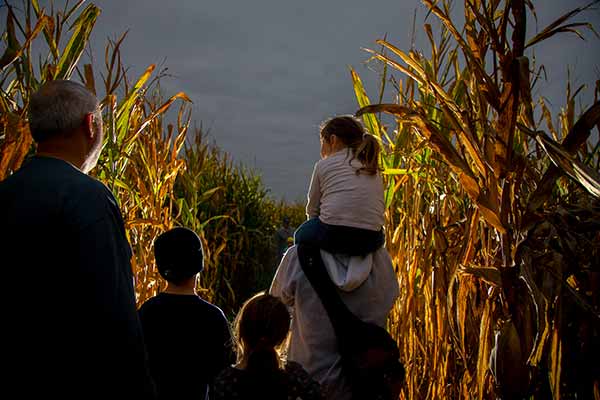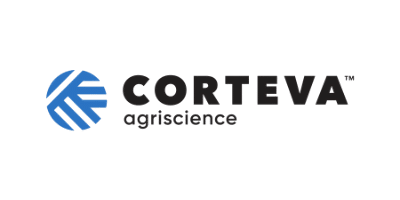 New! Heartland International Film Festival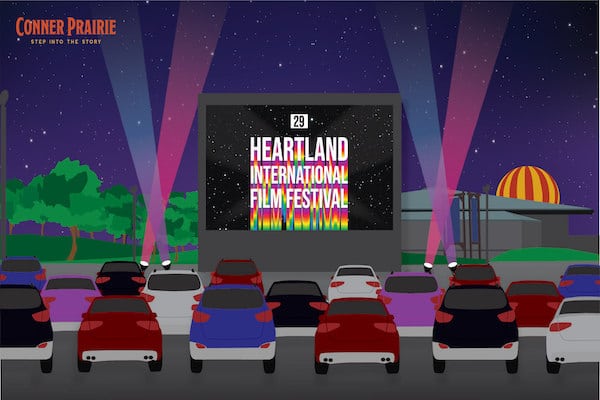 Indiana's largest and longest-running film festival will celebrate its 29th anniversary with a drive-in screening at Conner Prairie. Watch the year's most talked about independent films from the safety and comfort of your automobile, with audio broadcast through your radio. There'll be two screenings each night, 7:15 pm - 8:45 pm and 9:15 pm - 10:45 pm. Tickets go on sale September 17th!
New! E-Learning experience for Students
Enhance your e-learner's year by letting your kids spend the whole day at Conner Prairie. In-between their school's e-learning hours, students can spend their day with our experienced and trained staff and participate in unique adventures like hiking our North Woods, fishing, archery, and visits to historic Prairietown. This program gives students in grades 1-8 the ability to participate in an e-learning experience that is uniquely Conner Prairie.
Students bring their own technology and lunch, we provide exciting hands-on opportunities in a safe environment.
Find complete safety guidelines and additional information here.