Events for the Whole Family This Fall at Conner Prairie
Step into everything Conner Prairie has to offer this fall. From the spectacular beauty of our sunflower field to spooky nights with the legendary Headless Horseman, our fall festivals and events are a great way to celebrate the season. Take a stroll across our grounds and explore our newest outdoor Smithsonian-affiliated exhibit Habitat and inspire curiosity through seasonal events dedicated to art, culture, and education. There is something for everyone.
Headless Horseman Festival
October 6-30, every Thursday-Sunday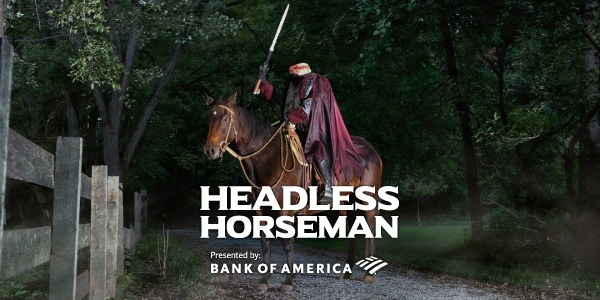 The Headless Horseman rides again at Conner Prairie's annual Halloween festival. Join us for an evening of ghoulish delights that the whole family can enjoy. Activities include the Headless Horseman marionette show, our scary corn maze, spooky storytelling, Halloween games, the haunted hayride, and more!
Think you can create an award-winning scarecrow? Enter our scarecrow contest! Whether you like your scarecrows spooky and scary or cute and creative, we want to see the best scarecrow you can make! Click here to learn more.
Registration is closed.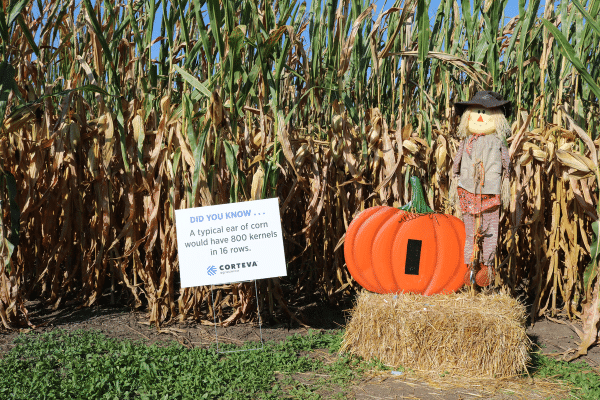 Features from the 2022 corn maze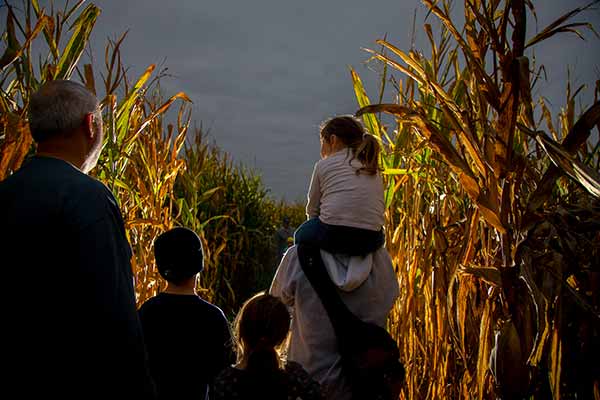 The 22,160-foot maze features three unique adventure paths to appeal to guests of all ages:
Puzzle Maze: Test your wits in our family-friendly puzzle maze. This maze may take up to an hour or more to complete. The Puzzle maze is closed during nighttime Headless Horseman events.
Kids' Maze: Bring the little ones along on our shorter kids' maze. This maze may take up to 30 minutes to complete.
Haunted Maze: Brave the spooky Haunted Maze after dark – inspired by ghost stories and legends of the region.
Be sure to ride the 1859 Balloon Voyage for a birdseye view.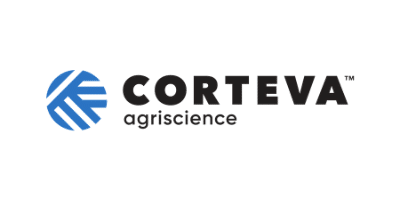 Upcoming Programs & Events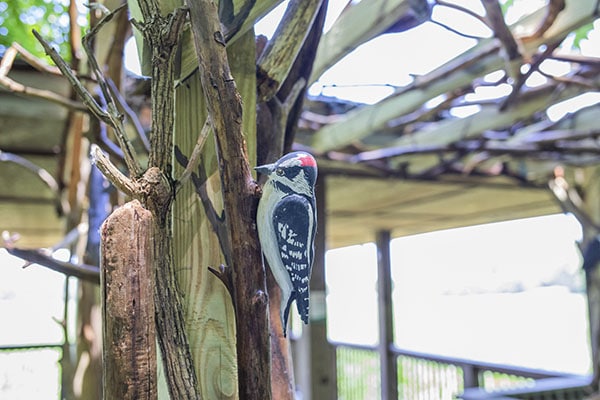 Open Now
A new way to experience the world around you at Conner Prairie! Our newest outdoor Smithsonian experience allows you to see what habitats a tree fosters after it has fallen and the ways in which mushrooms hold together the ground we walk on. Habitat showcases the unique habitat throughout the gardens and landscapes of Conner Prairie.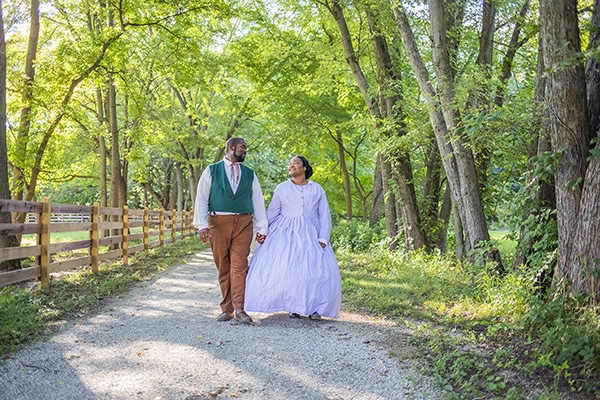 New Love & New Freedoms: An 1860s African American Wedding
September 3 and 4
Starting at 2 p.m.
Join a new couple as they embark on married life, encountering new opportunities and confronting ongoing challenges of inequality for African Americans in the late 1860s. This program will offer guests the opportunity to explore 19th century expressions of Black beauty and love.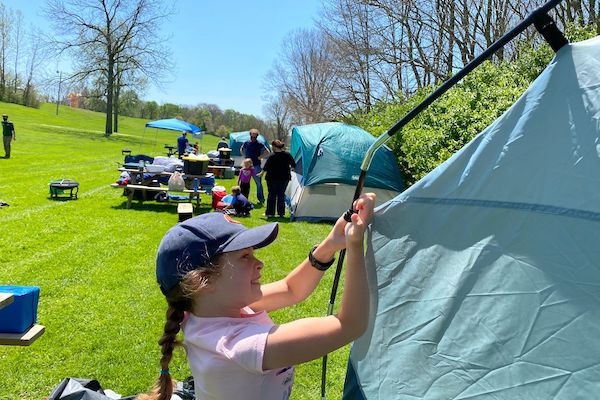 September 3 - September 4
Join us as you learn basic camping skills, enjoy fun outdoor experiences and spend the night on our grounds in a tent! This program is perfect for first-time campers or anyone looking for a refresher. We provide all the camping gear you'll need, along with modern restrooms and overnight security.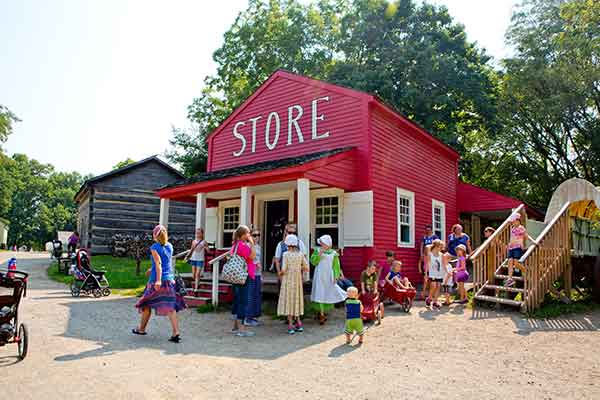 Wednesday, September 14: 10 a.m.-5 p.m.
On this day, any homeschool family can visit Conner Prairie for our current school group rates without the usual requirement of having a group of 15 students or more.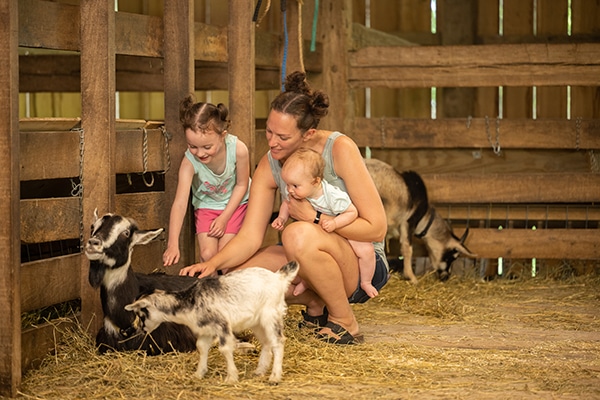 Smithsonian Magazine Museum Day
September 17
Explore Conner Prairie for Free! As Smithsonian Affiliates you get access into Conner Prairie for free as well as other participating museums and cultural institutions across the country. This day is an annual celebration that allows you to explore their curiosity for free! Learn more about our Explore the Arts event also featured this day: Herencia Musical: A Music Journey Through America Latina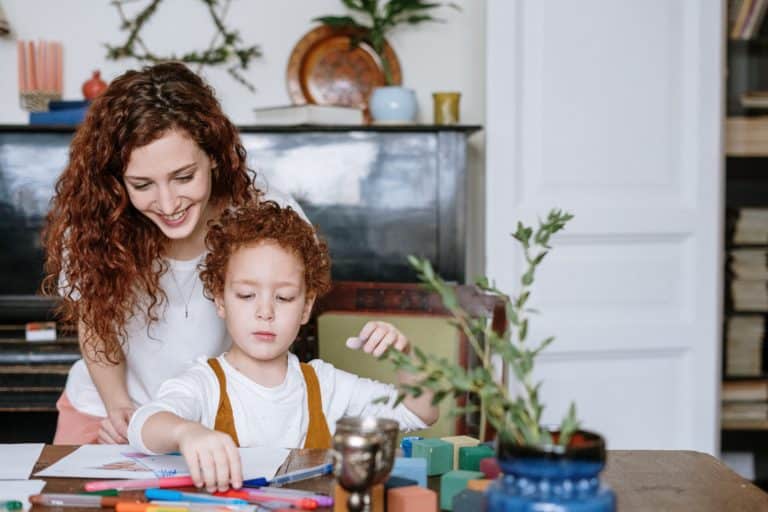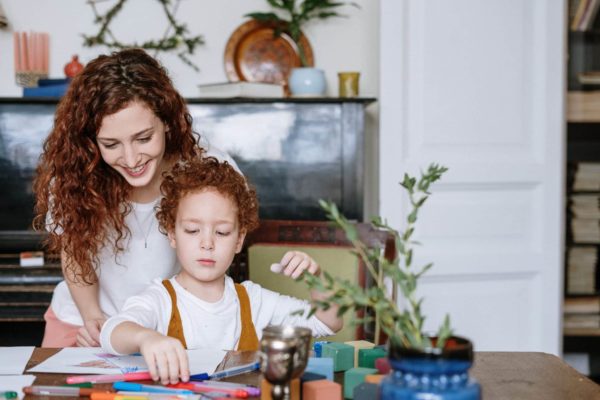 September 18
11 a.m. - 12 p.m.
Small Picnic Shelter
Hosted by the Indiana Jewish Discovery Center is the Shofar Factory! Participants will learn about the meaning of Shofar, see the process of Shofar making, hear the sound of the traditional blasts, and experience the joy of Jewish culture.
Darshana: A Glimpse into the Hindu Civilization Performances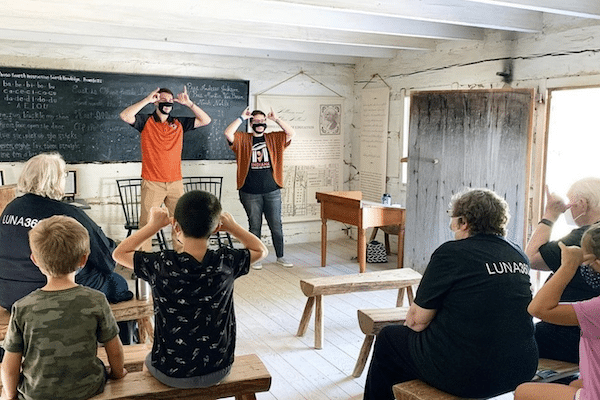 October 2
Our history is a product of diverse people and cultures. This program will provide guests from the Hearing and the Deaf communities an opportunity to learn about Deaf culture, American Sign language, and the history of the Indiana School for the Deaf.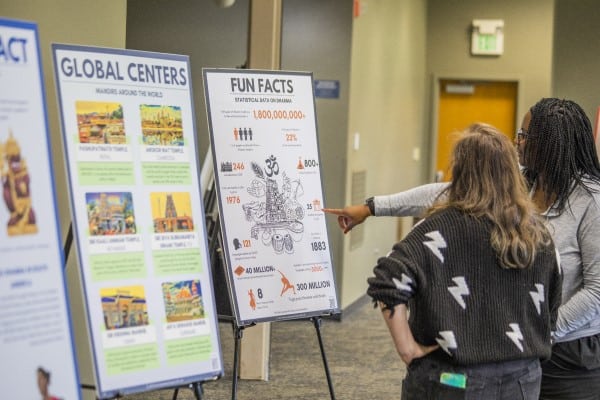 Darshana: A Glimpse into the Hindu Civilization
September 24 - October 4
Join us in discovering a colorful overview of Hindu concepts and practices, which offers an opportunity to learn about one of the oldest civilizations in the world and a continuing global presence today.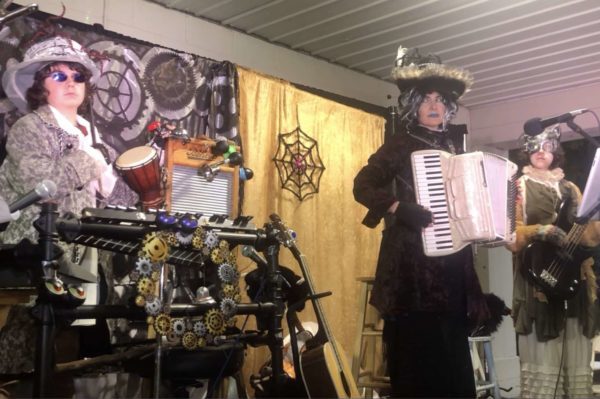 Explore the Arts: The Steampunks: Works of Edgar Allan Poe
October 15
12:00 p.m., 1:00 p.m. & 2:00 p.m.

THE STEAMPUNKS crank up the gears of music and the macabre in a show featuring music inspired by the spirit of the Halloween season and by the writings of Edgar Allan Poe.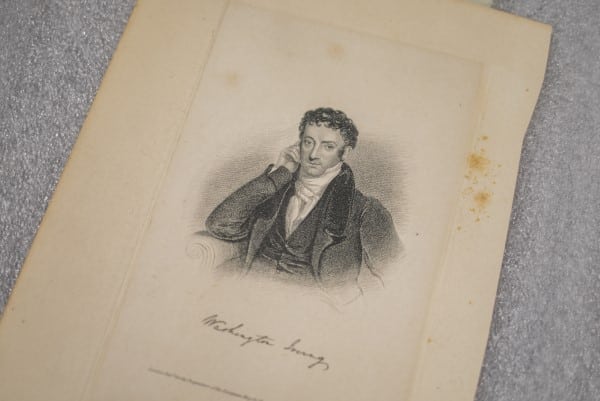 Washington Irving Exhibit
October 29 and 26
Welcome Center
Conner Prairie is excited to display historical items of and by the renowned author Washington Irving, known for his chilling short story, The Legend of Sleepy Hollow. The artifacts from our collections include an engraved print of Washington Irving and three books written by Irving published between 1828 to 1880.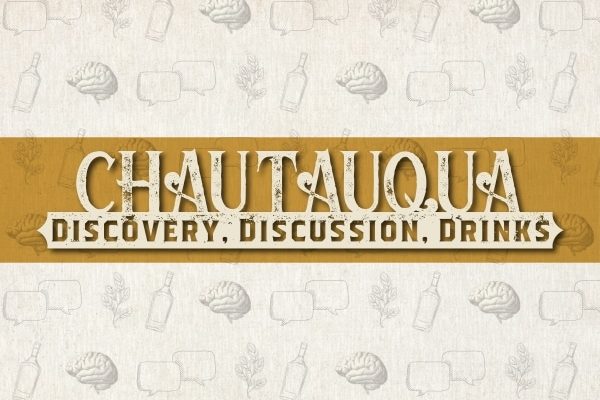 Chautauqua: Bloody Hearts, Bloody Hands
October 31
For this special Halloween night Chautauqua, bring along a camp chair and join us around the open fire as we share terrifying details from Indiana's long list of female murderers.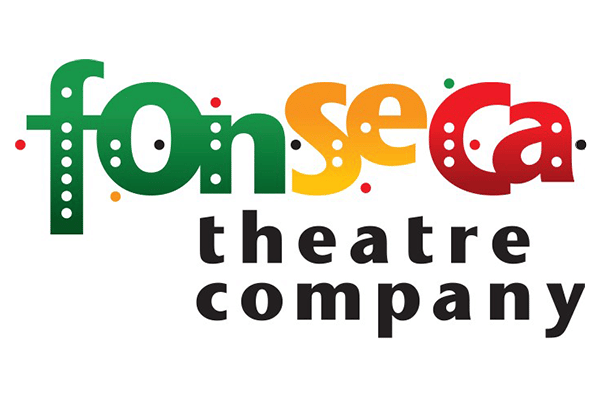 November 5 at 11 a.m., 1 p.m. and 3 p.m.  and 6 at 2 p.m.
Lilly Theater
Come and experience the original play by Fonseca Theatre Company in partnership with Conner Prairie: Planting and Growing. Planting and Growing shares the story of a contemporary Mexican-American family in Indiana.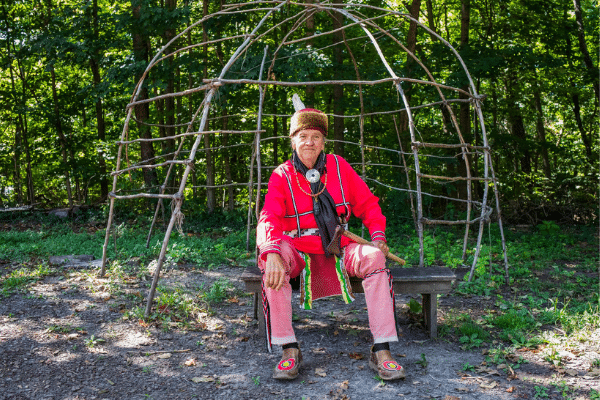 Curious Conversations: Lenape Culture
November 10
1 p.m.
Virtual Lecture
Material culture, the objects produced, used and traded by a group of people can help us learn more about them. Join Sara Schumacher, Curator of Native American History & Life, as we learn about the Lenape culture through discussions with interpreter Mike Pace and other members of the Delaware Tribe of Indians.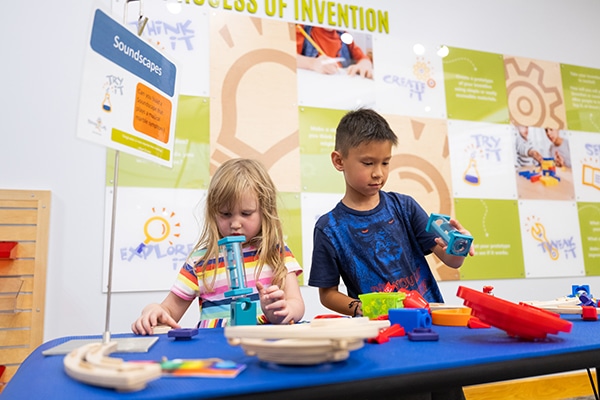 November 13
10 a.m. - 12 p.m.
Enjoy a calm environment at Conner Prairie - and explore at your own pace. Anything that makes loud noises or has bright lights (i.e. the Dry Goods Store in CWJ) will be shut off unless specifically asked to turn on. Access to the quiet space areas in our buildings and across the grounds will be highlighted for easy access.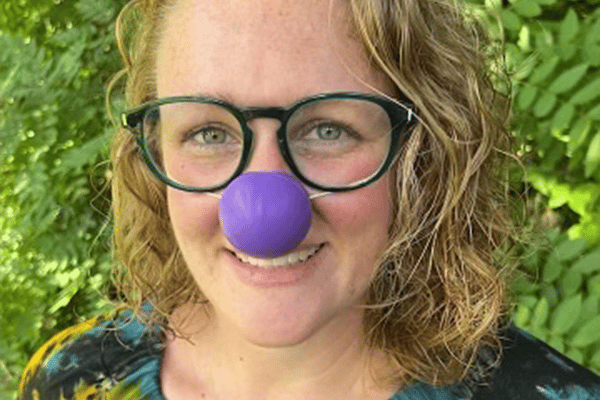 Explore the Arts: Laughs Allowed Laughter Yoga
November 19
11 a.m., 12:30 p.m., & 2:00 p.m.
Laughter Yoga is the practice of combining deep breathing with unconditional laughter.  Laughter activities utilize games and movement to build a connection among the group allowing for playfulness that creates prolonged laughter.
Jupiter Flights Balloon Festival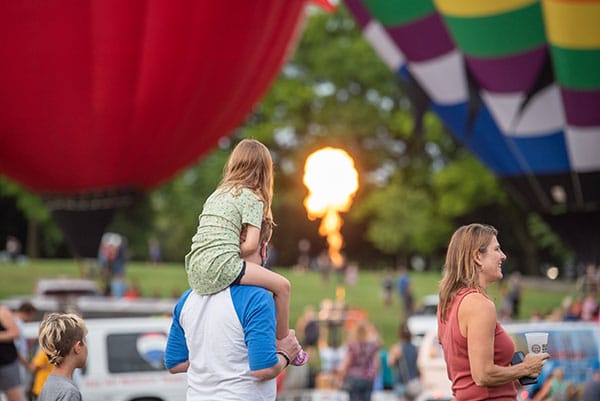 Text GLOW to 55433 and receive festival updates!
Come celebrate a weekend of innovation and experience the colorful glow of one of Indiana's largest hot air balloon festival.
Members: $11 Non-members: $22 
Check out all of the engaging family-fun activities across three days that will explore the innovation of flight!