This year, safety matters more than ever, and Conner Prairie has taken significant steps to make it safe for families to participate in their favorite fall festivals. Our expansive grounds, large support staff, and long tradition of hosting outdoor festivals uniquely qualifies us to create a safe environment to carry on our most beloved traditions. We will be abiding by all CDC recommendations, including the wearing of masks by staff and guests. Check here for a full list of our safety precautions.
As we begin to the till the field in preparation for the 5th anniversary of our Corteva Agriscience Corn maze, we want to invite members of the community to help us design the 2021 Corn Maze. Corn Mazes are a Fall tradition along with the Headless horseman Festival here at Conner Prairie. Your design can be funny or spooky. Send them all our way!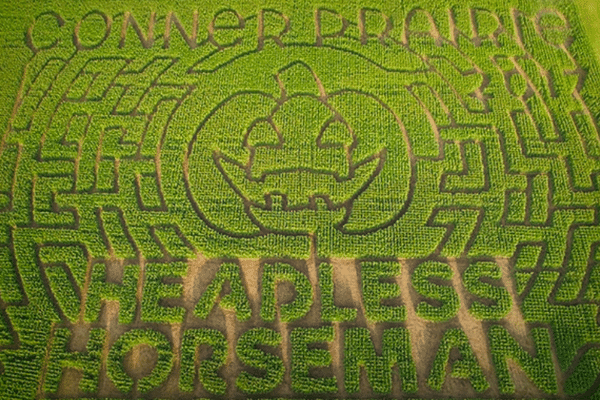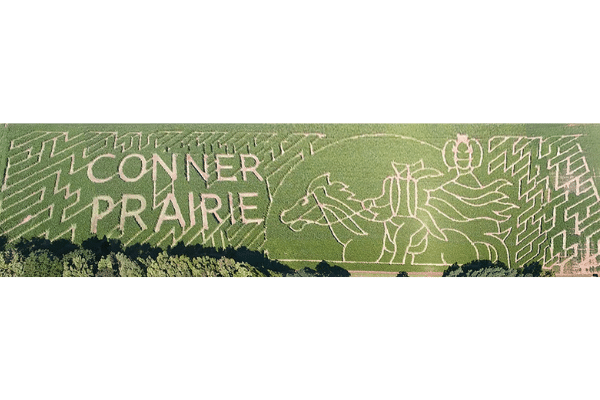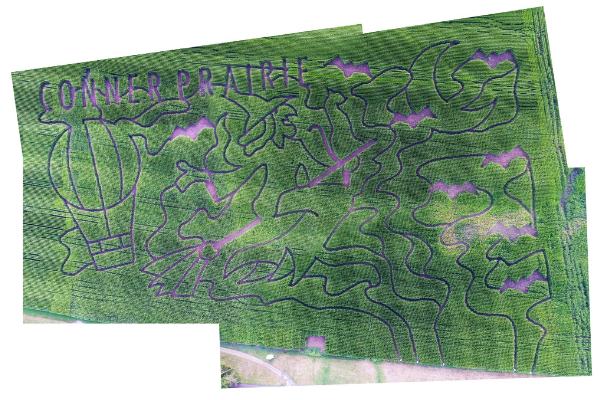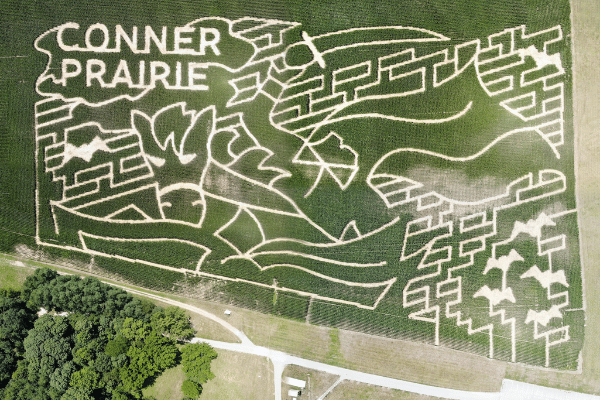 Take a look at past years' designs for all your inspirational needs!
Conner Prairie is holding its first-ever Design Contest for the 2021 Corn Maze, presented by Corteva Agriscience! Here are the rules:
Contest runs April 5-25.
Anyone, any age can enter! One entry per person is allowed.
Entries will be judged and one winner will be selected by a panel of representatives from Conner Prairie and Corteva Agriscience.

**The winning submission will inspire the design of our 2021 Corn Maze and may be modified to fit maze parameters. The winner will get to cut the ribbon for the grand opening of the Corn Maze in September!!**

Some entries will be on public display at Headless Horseman in October.
Check out some of the designs that have already been submitted!