Join us on April 8, 2023!
Guests who purchase admission onto the grounds will be able to join Conner Prairie for springtime activities. There will be Easter egg hunts taking place in the afternoon, where each age group gets to participate in a hunt. Our hunts will be divided up by age groups and spread throughout festival grounds. Below are the times and age ranges:
• 1:30 p.m. — 2-3-year-olds
• 1:45 p.m. — 4-5-year-olds
• 2 p.m. — 6-8-year-olds
• 2:15 p.m. — 9-12-year-olds
We will also be offering exciting cultural activities and celebrations like Holi and others that brings color and inspiration to spring from all around the world.
Learn about springtime customs in Prairietown, stop by the Golden Eagle Inn to dye eggs and stop by Civil War Journey to dance around the Maypole.
Don't forget to say hello to our American short haired rabbits and learn more about this breed.
Breakfast with the Bunny guests will require a general admission ticket to explore the grounds.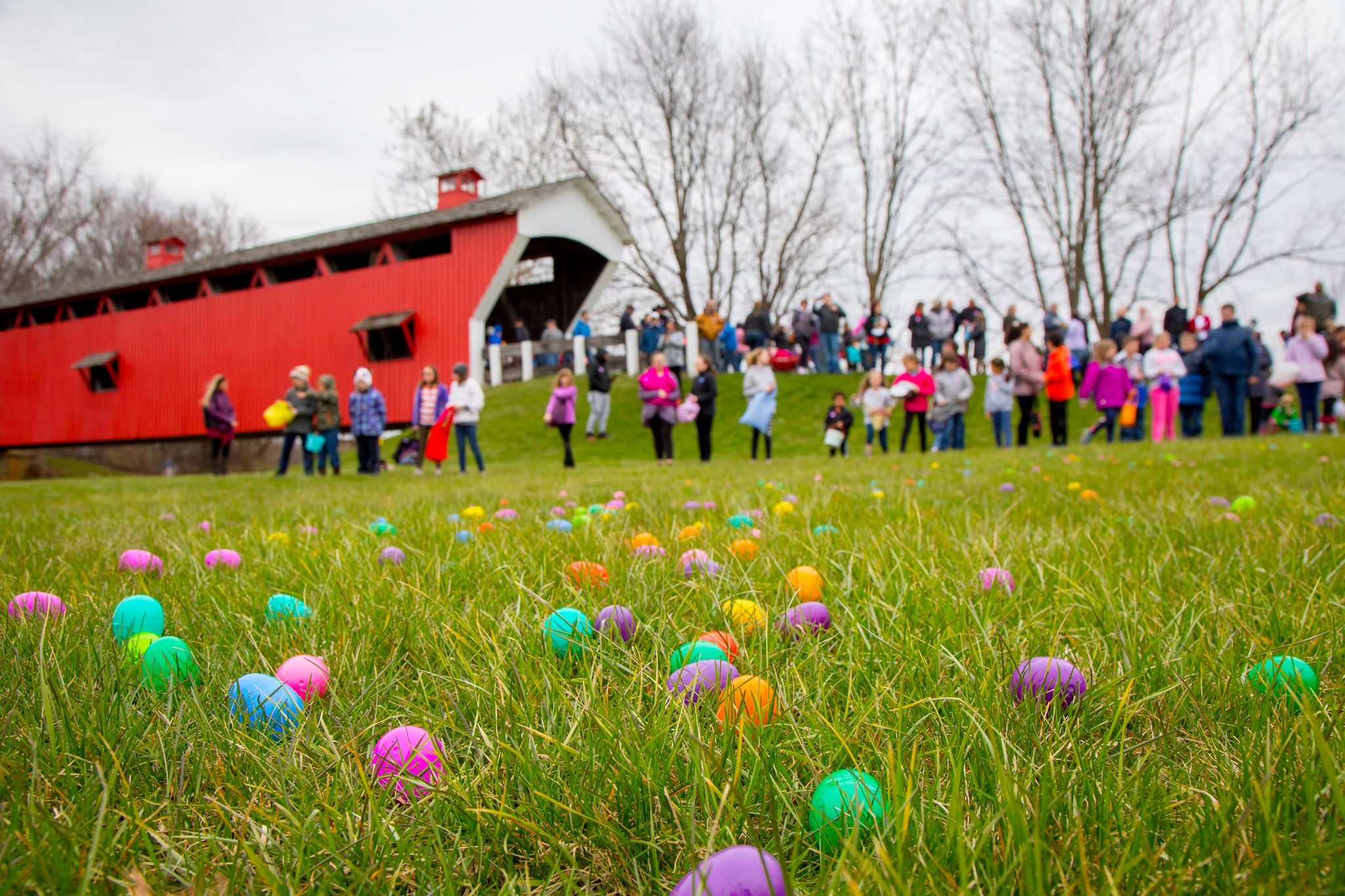 Join us on Friday, April 7 from 10 a.m. - 2 p.m. in the Overlook to donate blood through Versiti Blood Center of Indiana.
Each donation saves 3 lives! You must be 16 or older and weigh 110+ lbs.
Eat, hydrate, and bring a photo ID
Celebrate easter with a hearty breakfast buffet and meet the easter bunny!
Enjoy a delicious Easter breakfast buffet and visit with the Easter Bunny for a photo op. Don't forget to bring your own camera to capture the memory! Assigned seating will be arranged in advance for registered guests.
Adults:
Nonmembers: $25.95 + tax
Members $23.95 + tax
Youth Ages 2-12:
Nonmembers: $14.95 + tax
Members: $12.95 + tax