Enjoy a delicious breakfast and meet Santa in person!
NOVEMBER 28TH & DECEMBER 5th, 12th, and 19TH
Join us for a reimagined experience with Santa this year during Visit with Santa! Guests will receive a pre-packaged selection of food items that include a muffin, cookie, piece of fruit, and a box of Santa's favorite drink, milk! Also available will be hot chocolate or coffee from our hot beverage station.
Once you enjoy your morning snack outside at Cafe on the Common, you will then head into Featherston Barn for a socially distanced visit and photo op with Santa!
All guests must reserve tickets online ahead of time in order to participate. Please note this is an outdoor event, be sure to dress accordingly.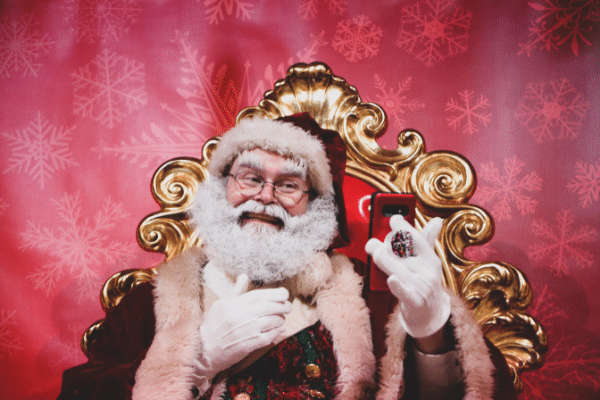 Click here and select the date and time you would like to attend to purchase tickets.
Members (ages 2 or older): $12.99 + tax
Guests (ages 2 or older): $14.99 + tax
Please note: Your Breakfast with Santa tickets do not include our A Merry Prairie Holiday evening festival. You may purchase A Merry Prairie Holiday advance tickets online.
For questions, call Guest Services at 317-776-6000.