Enjoy a delicious breakfast and meet Santa in person!
Tickets on sale now!
Sunday, November 26, is the only day that is available for purchase. Get your tickets today before this event sells out! 
Visit with Santa:
Saturdays and Sundays
November 25 and 26, December 2–3, 9–10, 16–17
Saturday, November 25, seating is only at 8:30 a.m.
Seating for the rest of this program is at 8:30 a.m. and 11:30 a.m.
Members (Adult): $26.99
Member Youth (ages 2–12): $16.99
Nonmember(Adults): $29.99
Nonmember Youth (ages 2–12): $19.99
For questions, call Guest Services at 317-776-6000.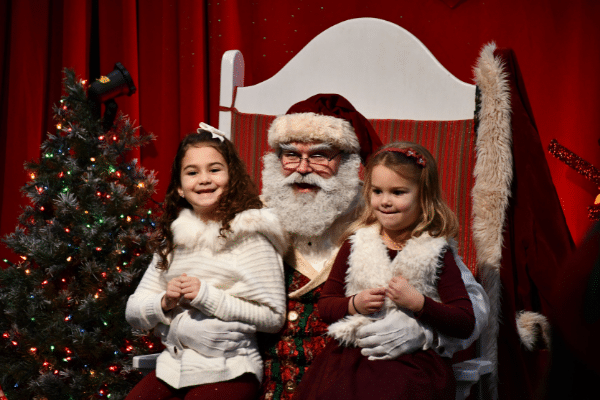 Breakfast With Santa is our annual holiday tradition. Gather as a family for a memorable experience and enjoy a special breakfast with an opportunity to visit with Santa. Santa will regale the room with lively tails of Christmas past before moving to a special stage where he can visit with each family's youth individually.
Families will enjoy a delicious hot breakfast buffet with everyone's favorites. Don't miss our signature freshly made waffles! We hope you'll join us for this annual holiday tradition!
Sensory Friendly Visit with Santa
Saturday, December 9, 1 p.m. - 3 p.m.
Join us for a visit with Santa in a Sensory Friendly environment. Santa welcomes people to visit with him and tell him their Holiday wishes - but at your own pace and comfort level. We will have fidget toys on the table as well as cookies to decorate and enjoy! You are more than welcome to bring your own snacks to this event if you have dietary restrictions.
Pricing:
Adult Member $6 / Adult Non-Member $8
Youth Member: $2 / Youth Non-Member $4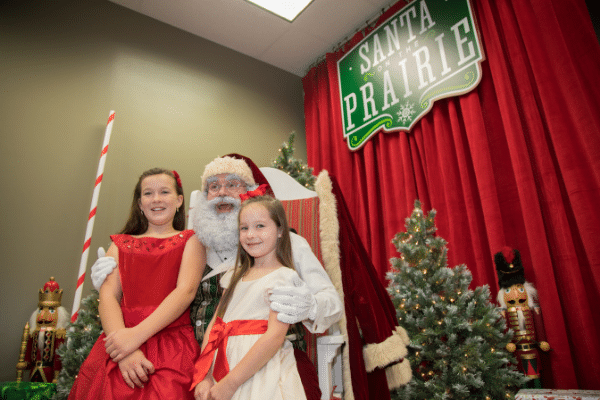 Breakfast with Santa ALLERGY AND FOOD SENSITIVITY GUIDELINE
Blueberry Mini Muffin (Wheat, egg, soy and milk)
Carrot Mini Muffin (Wheat, egg, soy and milk)
Raspberry Mini Muffin (Wheat, egg, soy and milk)
Lemon Poppy Seed Mini Muffin (Wheat, egg, soy and milk)
Fresh Waffles (Wheat, egg and milk may contain soy)
Whipped Cream (Soy and milk)
Scrambled Eggs (Egg)
Prairie Scrambled Eggs (Egg)
Biscuits (Milk and wheat)
Gravy (Milk and Wheat may contain soy and egg)
French Toast Sticks (Wheat, egg, soy and milk)
Christmas Cookies (Wheat, egg, soy and milk)
Thank you to our sponsors: