Want to learn about food and cooking in the 19th century, and maybe find some recipes you can try yourself? You're in the right place! Read on for ways to take a little bit of Conner Prairie home to your kitchen.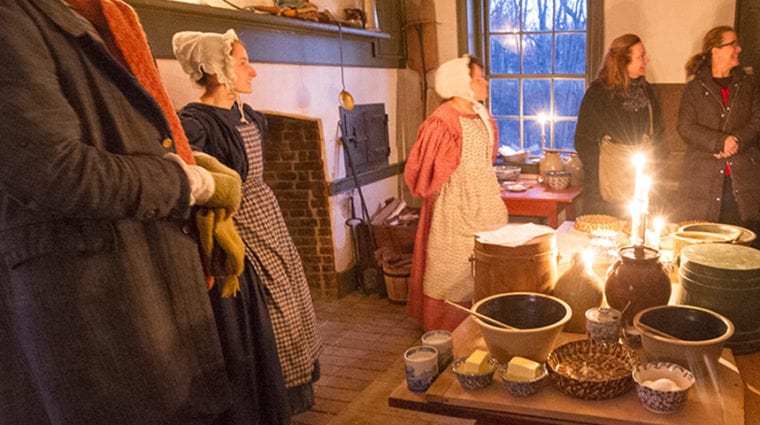 Hearthside Supper Recipes
Every winter, we create multi-course meals based on authentic 19th-century recipes for our guests in the popular Hearthside Suppers program.
A full set of recipe cards is available in the Conner Prairie Store for purchase. 
Thank you for joining our Hearth Cooking Classes. More classes coming soon.