Want to learn about food and cooking in the 19th century, and maybe find some recipes you can try yourself? You're in the right place! Read on for ways to take a little bit of Conner Prairie home to your kitchen.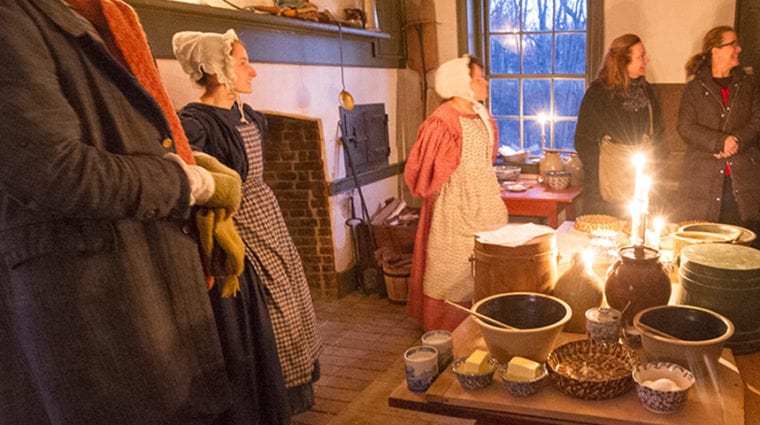 Hearthside Supper Recipes
Every winter, we create multi-course meals based on authentic 19th-century recipes for our guests in the popular Hearthside Suppers program.
A full set of recipe cards is available in the Conner Prairie Store for purchase. 
Pickles & Kraut - August 14, 2021
Guests can learn how to pickle with vinegar and with fermentation making dilled green beans, India pickle, sweet & sour pickled pumpkin, fermented carrots, traditional pickles (fermented cucumbers), and/or sauerkraut.  This will involve lots of vegetable cutting done by the guests.  Ages 12+ Children under 16 must register with an adult.
Traditional Pretzels & Mustard - October 2, 2021
Guests will make pretzels using a water-bath over the heart fire and bake them in the cob oven and/or in Dutch ovens.  While the pretzels are baking, the mustards (sweet and hot) will be made.  Ages 12+, Children under 16 must register with an adult.
Click here to learn more about Hearth Cooking Classes!