NEW EXHIBIT, PROMISED LAND AS PROVING GROUND, COMING SUMMER 2022
Promised Land as Proving Ground covers 500 years of African American history from pre-colonial Africa to the present day and specifically explores the development of African American faith ways and their expression through food, music and dance, and activism from traditional African religion to the African American church.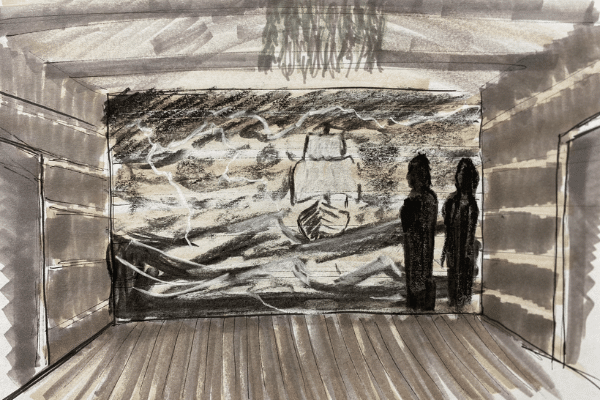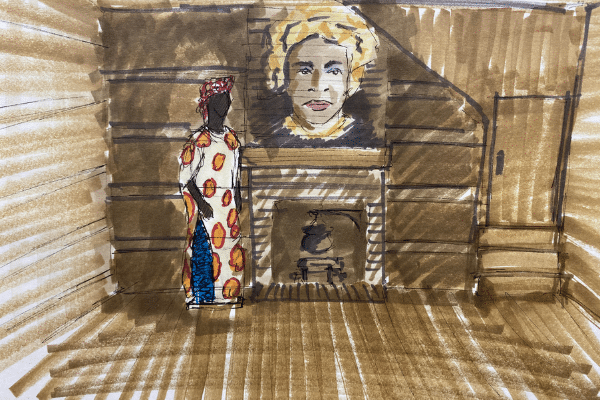 Features of the upcoming exhibit:
Head to the "Origin Cabin" located in Prairietown and explore audio-visual components that will address the origins of African American religious traditions, African cultural groups enslaved in the United States, and intra-American migratory patterns to Indiana.
Agricultural exhibitry will center around the importance and use of the land to African American religious practices.
Understand how land impacts foodways, ritual and celebratory practices.
Visit the Conner House and learn about the narrative of Pete Smith, an African American man who lived in the area and was kidnapped in 1820 under the Fugitive Slave Act.
What is the Promised Land?
 We'll explore the origins behind The Promised Land: What is it? How did Indiana serve as the Promised Land? Did the state fulfill the promise? What is a proving ground? In what ways did Indiana serve as a proving ground to challenge and develop African American faith and American democracy?
1787
The Northwest Ordinance of 1787 prohibited slavery and involuntary servitude in the Northwest Territory.
1793
The Fugitive Slave Act of 1793 passed, criminalizing aiding enslaved in pursuit of freedom.
1804
The Haitian Revolution ends and Haiti becomes the first Black nation in the Western Hemisphere. Haiti's victory encouraged and inspired African Americans to continue pushing toward freedom. 
1816
Indiana Statehood and first state constitution. Although a free state, Black people were prohibited from holding office, serving in the militia, voting, testifying against whites, and attending public schools.
1831
Indiana requires registration of all Black residents and a $500 bond to ensure good behavior. Most Black people moving to Indiana were from Kentucky, Virginia, and North Carolina. 
1851
The Indiana constitution is revised and Black people are prohibited from settling in the state.
Article 13 of the 1851 Constitution criminalized Black settlement in Indiana and enforced fines for those who violated the clause. Fines collected were used to aid the American Colonization Society in sending Black people to Liberia. Section 1 of Article 13 reads as follows: "That it shall not be lawful for any negro or mulatto to come into, settle in, or become an inhabitant of the State."
Black people who lived in Indiana prior to the new constitution were exempt from Article 13, but were required to register with the county clerk. "Negro Registers" are housed at the state archive.
June 19, 1865
Juneteenth celebrated as news of emancipation arrived in Texas. Emancipation was celebrated in early August as news arrived in states such as Kentucky and Tennessee.
Promised Land as Proving Ground is funded in part by a grant from Lilly Endowment Inc.