Promised Land as Proving Ground
The whole story is waiting to be told
Coming soon
Immerse yourself in the many ways African culture influenced what's known today as "American" culture. Have an unforgettable personal encounter with the traditions, challenges, and decisions of early Hoosiers.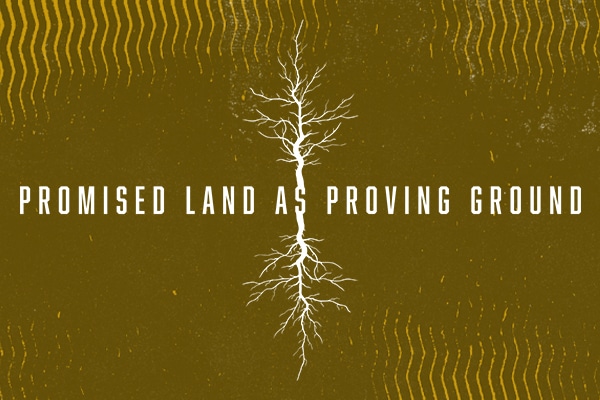 Extended Cuts of Promised Land as Proving Ground Videos
What is the Promised Land?
Subscribe to get the latest news and program updates at Conner Prairie.
Asante Art Institute of Indianapolis
Anthony "Baba Tony" Artis
Center for Africana Studies & Culture at IUPUI
Living Word Baptist Church
Green Thumb Garden Patrol
Indianapolis Garden Club
Purdue Extension Master Gardeners
Spirit and Place
Witherspoon Presbyterian Church
Promised Land as Proving Ground is coming soon. Because the immersive experience will be interwoven throughout Prairietown and other areas of Conner Prairie, guests will see and get to experience a few elements this summer, including the Origins Cabin.
As a free state, Indiana represented a Promised Land for some African American families, filled with economic opportunities, independence, and freedom from racism, racial violence, and other forms of oppression. It also served as a Proving Ground for this freedom, a place to develop African American faith and challenge American democracy.
Promised Land as Proving Ground is the beginning of an intentional evolution to achieve Conner Prairie's mission of inspiring curiosity and fostering learning through engaging and individualized experiences for everyone. We are committed to telling the stories of all Hoosiers in a way that is historically accurate, comprehensive, and inclusive.
This is the first time Conner Prairie has created an experience that tells the whole story of Indiana's history. It moves away from a first-person narrative to encourage present-day dialogue and conversations about the impact of the African American community on Indiana's past and its present.
When fully open in 2023, the exhibit will incorporate audio-visual components, experiential, hands-on and augmented reality in order to deliver an immersive experience where guests are encouraged to interact and ask questions about African American history and culture in Indiana.
Guests will experience an audio-visual theatrical presentation. For those with sensory sensitivities, moderate noises and lights from the video will occur during this presentation.
The paths leading into the Origins Cabin and the exit path from the cabin are both wheelchair accessible.
Explore our guest expectations
Promised Land as Proving Ground is funded in part by a grant from Lilly Endowment Inc.

Thank you to our sponsor: