Conner Prairie will be closed November 23 and 24 for the holidays. Our Indoor Experiences open November 25 and 26. Enjoy half price general admission and discover innovation and creativity through our indoor experiences.
The Welcome Center will be open for all to experience! Our indoor areas are a place for the family to explore and create together. With Discovery Station and Spark!Lab guests will engage in various activities that provide a place for hands-on learning.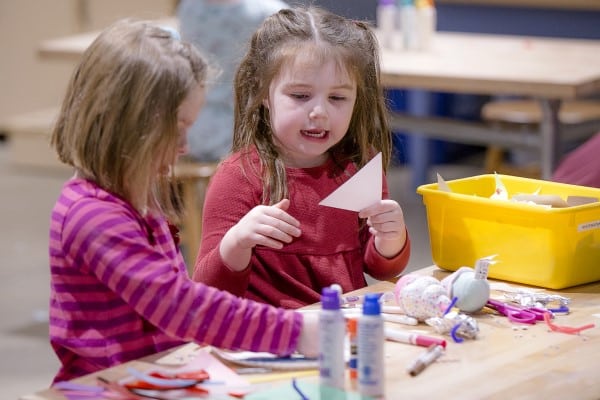 This indoor area is the perfect place for guests through the age of nine to create, climb, explore, play and pretend!
Anything Can Happen Art is located inside Discovery Station. In this space, guests of all ages can create art with whatever materials they wish without pressure of expectation or desired results.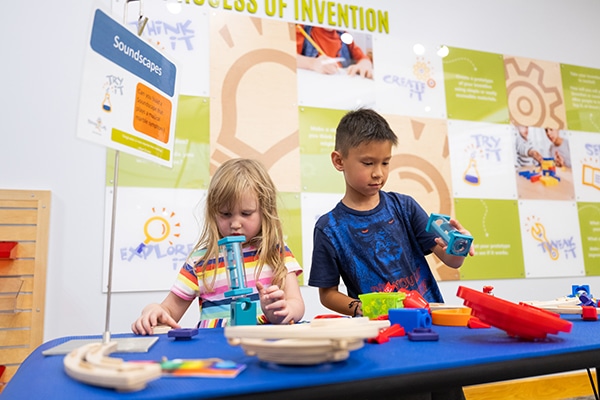 In Spark!Lab, we believe everyone is inventive.
Every day we provide opportunities for children and families to explore their inventive creativity—to create, innovate, collaborate, and problem-solve—because these experiences empower kids to develop the skills and confidence they need to succeed today and in the future.