 1859 Balloon Voyage Rides
The purchase of general admission is required to access the 1859 Balloon Voyage during regular daytime museum hours. Additional ticket needed to ride the balloon. Click here to purchase a general admission ticket!
Learn More About Ticket Prices
Join us in celebrating innovation with the renewal of Conner Prairie's 1859 Balloon Voyage! In 1859 a crowd of 20,000 gathered in Lafayette, Indiana to watch the launch of the "Jupiter." The balloon was designed and piloted by John Wise and marked the first successful airmail delivery in the U.S.
Interesting facts about the balloon:
The balloon delivers on Conner Prairie's explorer spirit, having lifted over 190,000 passengers 370 feet up in the air, which is higher than the Statue of Liberty!
The balloon is 105 feet tall, higher than an eight-story building, and 73 feet wide, the length of Conner Prairie's covered bridge.
The balloon floats with enough helium inside it to lift 211,880 party balloons.
The balloon is one of only four tethered helium balloons in the whole country and is the only one in the world to put balloon flight into a historical context.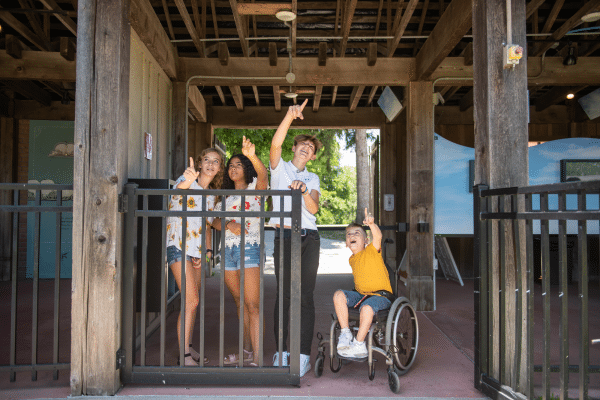 Thank you to our sponsors!


Nicholas H. Noyes, Jr. Memorial Foundation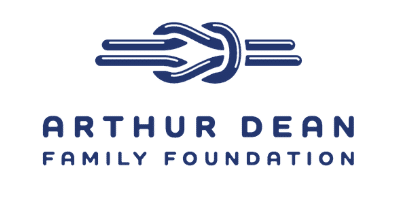 1859
The Jupiter takes flight, piloted by John Wise, and completes the first successful airmail delivery in United States history.
2009
Conner Prairie begins a new era of innovation and growth, debuting the 1859 Balloon Voyage exhibit, supported through a co-op partnership between Ricker Oil and BP.  
2015
Conner Prairie welcomes its new corporate partner, Reynolds Farm Equipment, with a brand-new balloon.
Early Summer 2021
A new balloon launches, representing the growth of the relationship with Reynolds Farm Equipment, and an enhanced 1859 Balloon Voyage exhibit opens.
Late Summer 2021
Conner Prairie will celebrate its 200,000th flyer: will it be you?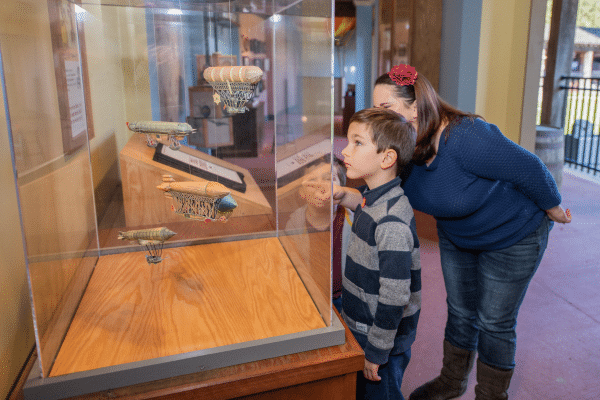 Exhibit features:
What Does it Look Like up There?
(four-season view from above video)
Future of ballooning interactive station
touching on multiple subjects in
modern lighter-than-air technologies
Lighter-than-air history from 19th century to today
Air Quality Measurement System. This tool will be used to measure the amount of pollution in our atmosphere.
Read more about 10 years of balloon flights in a blog post written by Chris Greiling, Conner Prairie's Balloon Manager and Chief Pilot!
Inflation & Deflation videos
Share your 1859 Balloon Voyage Memories
Frequently Asked Questions
If you don't find what you're looking for here, ask the pilot next time you visit our 1859 Balloon Voyage!