Science, technology, engineering and math come together with history in a seamless, one-of-a-kind voyage through time. You'll find yourself in the middle of Lafayette, Ind., in the year 1859, to explore the history of manned flight, discover the rigors of airmail by balloon, and get a closer look at all the work required to lift a balloon into the sky. The culmination of this experience is the ability to step into the gondola of our tethered balloon, and be lifted 370 feet over Conner Prairie.
Current Status: Not Flying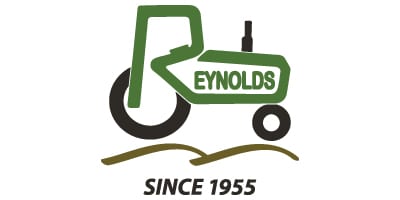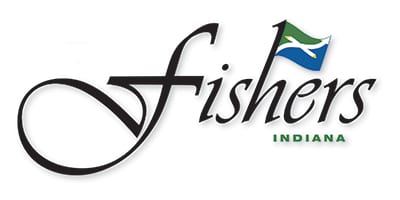 1859 Balloon Voyage Rides
The purchase of general admission is required to access the 1859 Balloon Voyage during regular daytime museum hours. Additional ticket needed to ride the balloon.
No reservations required.
Ticket Prices
Adult 13+
Members: $13
Non-Members: $17
Youth 2-12
Tuesday-Thursday
Members: $9
Non-Members: $10
Youth 2-12
Friday-Sunday
Members: $13
Non-Members: $17
Donor-Level Members
Donor Member: $8
To pre-register for a group balloon voyage of 15 or more passengers, or a private balloon flight, call Guest Services at 317-776-6000.
On select Thursday evenings this Summer, experience our tethered balloon on our Sunset Flights. Appreciate Conner Prairie from a unique perspective as you rise more than 370 feet into the air while the sun sets over the prairie. Treat yourself to sensational views of our 1,000 acres and the Indiana landscape beyond. Then relax at our Café on the Common, where you can observe the balloon while enjoying a select food and drink menu, including beer and wine.
Sunset Flights is a weather permitting event, select Thursdays, 5:30-10 p.m. Tickets must be purchased onsite, first come, first served, weather permitting. Only 1859 Balloon Voyage and the Café on the Common areas are accessible during Sunset Flights.
Sunset Flights Prices:
Member: $13
Non-member: $17
All ages.
Schedule:
5:30 p.m.-10 p.m.
July 18, 25
August 1, 8, 15, 22
September 5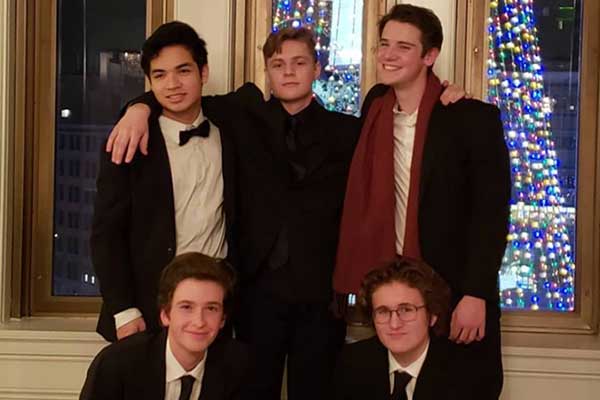 On Stage for July 18 Sunset Flights: Lowkeys Jazz
Originally formed as a jam session band during a study hall in eighth grade, Lowkeys jazz has evolved into a collaboration of some of the finest young musicians in the Indianapolis area. The students have performed across town, including Carmel Porchfest 2016, the Indianapolis Opera Ball Cocktail Hour (2016-2017), Soho Cafe, and several country club and neighborhood outings in Indianapolis. The band is lead by trombonist Oscar Cronin, and along with pianist Andrew Schallwig and drummer Noah Steiner, the group has featured several talented high school musicians.
Frequently Asked Questions
If you don't find what you're looking for here, ask the pilot next time you visit our 1859 Balloon Voyage!
Yes! It is filled with helium, a nonflammable gas also used in party balloons. A net and an aluminum guardrail surround the passenger gondola, and the balloon is operated by trained pilots and ground crew.
At 105 feet, it's as tall as an eight story building.
Up to 20 people, depending on the wind conditions.
No. The temperature in the air will be roughly the same as the temperature on the ground.
The average ride length is 10-15 minutes, which includes ascending, viewing and descending. 
No wind and overcast skies with temps under 80°F are ideal. Thunderstorms within 30 miles, clouds below 1,000 ft., winds over 24 mph and temps 90°F or above keep the balloon on the ground.
The balloon was inflated very carefully over the course of one day. Before inflation, it took one full day just to prepare the site, move equipment into position and pre-assemble components for the envelope. Inflation day two required a large crew of 25 to unbundle the envelope and net and move it into position. Inflation with helium began early afternoon and progressed slowly until balloon was ready to fly seven hours after. Test flying and adjustments began on day three with the balloon ready for service by mid-day.
Yes, you can! You can either call 317.776.6000 ext. 266 for more information or you can host an event there!
A wheelchair no wider than 25.5" will fit on to the gondola via a ramp, for easy access. If your wheelchair is too wide, we have one you can use.
The gondola of the balloon is crafted of composite materials and aluminum, and the upper portion of the gondola is surrounded by netting. The balloon is filled with helium, an inert, nonflammable gas. The balloon ascends in good weather conditions only and will not fly in unsafe conditions, including storms or high winds.
On clear days, the downtown Indianapolis skyline will be visible. The Pyramids at 86th Street and Michigan Road are quite clear. The beautiful bend in the White River and Conner Prairie's "prairie," a floodplain in actuality, are quite visible. To the east, the water towers of various communities are visible.
Aerophile s.a, the French company that manufactured and installed our tethered balloon, has been in business since 1994. They have sold over 50 balloons in more than 20 countries in cities including Paris, Berlin, Singapore, Hong Kong and Dubai. In 1783, the Montgolfier brothers launched the first successful manned balloon in Paris. Aerophile carries on the French ballooning tradition.
A Guest Services Representative at the Ticket Desk or at the Balloon Kiosk will gladly refund the amount you paid for your balloon ticket or issue a rain check if the balloon is grounded due to weather. If the balloon is flying and you decide not to ride after purchasing a ticket, your money will not be refunded.
You can check the daily weather notice on the home page of connerprairie.org to check if the balloon is currently flying. However, since weather conditions can change with little notice, you can also check at the Ticket Desk and at the Balloon Kiosk once you are on-site and ready to ride the balloon.
UP, UP AND AWAY: 1859 Balloon Voyage Fun Facts
Welcome to our 1859 Balloon Voyage, and your chance to take flight! The exhibit surrounding the balloon is an immersive experience with interactive activities, fun photo backdrops and realistic town square stores.
A crowd of 20,000 people gathered in Lafayette, Indiana, in 1859 to watch the launch of the 'Jupiter.' It was designed and piloted by inventor John Wise and marked the first successful airmail delivery in the U.S.
John Wise used coal gas to lift his balloon. Coal gas was also commonly used as a source of energy for illuminating lamps in the 19th century.
Conner Prairie's balloon holds enough helium to lift 211,880 party balloons!
Passengers in the balloon float approximately 370 feet in the air. To put that in perspective, the Indiana Soldiers' and Sailors' Monument located downtown on the circle is 284 feet tall. On clear days, the Indianapolis skyline is visible from the balloon.
Our balloon experience is the first in the world to put this ride into historical context.
The balloon is 105 feet tall—the height of an eight story building.
The balloon is 73 feet wide—the length of Conner Prairie's covered bridge.
Our balloon is environmentally safe, non-polluting, and almost completely silent.