Announcement:
Effective Friday, July 24, Conner Prairie will be under a mandatory mask mandate issued by the City of Fishers. Details of the mandate can be viewed online at https://www.fishers.in.us/1205/Mask-Mandate-FAQs.
In accordance with this order, and to continue to provide a safe and fun experience at Adventure Camp, your camper will be required to bring a mask to camp beginning Friday, July 24. If a camper does not have a mask, a mask will be provided for them. Masks will be worn by campers and staff for the majority of the day, except when campers are engaging in outdoor physical exercise (running, playing field games, hiking, etc), eating lunch, or participating in activities where a mask would be hazardous such as swimming and boating.
Our existing safety adaptations, which include increased handwashing and sanitation, camper and staff wellness screening, social distancing between camp groups, and canceling camp for days when heavy rain is forecasted, will continue as planned.
If you have any questions, please contact Conner Prairie Guest Services at (317) 776-6000 or email camp@connerprairie.org.
Get a whole summer's worth of fun and adventure packed into one week!
Watch this video to learn more about our plans and protocols designed to keep both campers and our staff safe.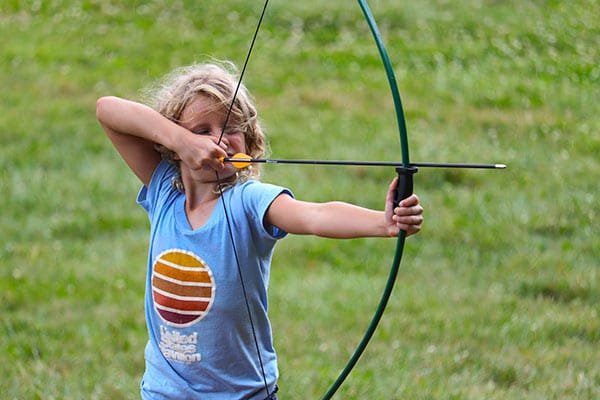 DATES: June 15 -July 31, 2020
AGES: 5-15
Experience an outdoor, action-packed camp in a unique environment staffed with skilled counselors.