Explore Fall from your Favorite Covered Bridge!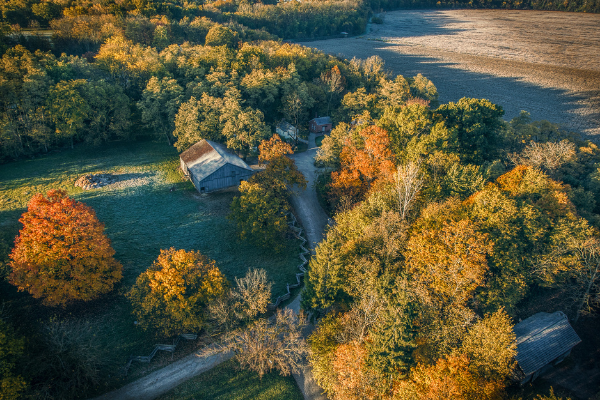 Is there a more classic pairing than autumn and covered bridges? Enjoy a perfect fall experience featuring a couple of Central Indiana's most prized bridges, starting at Conner Prairie!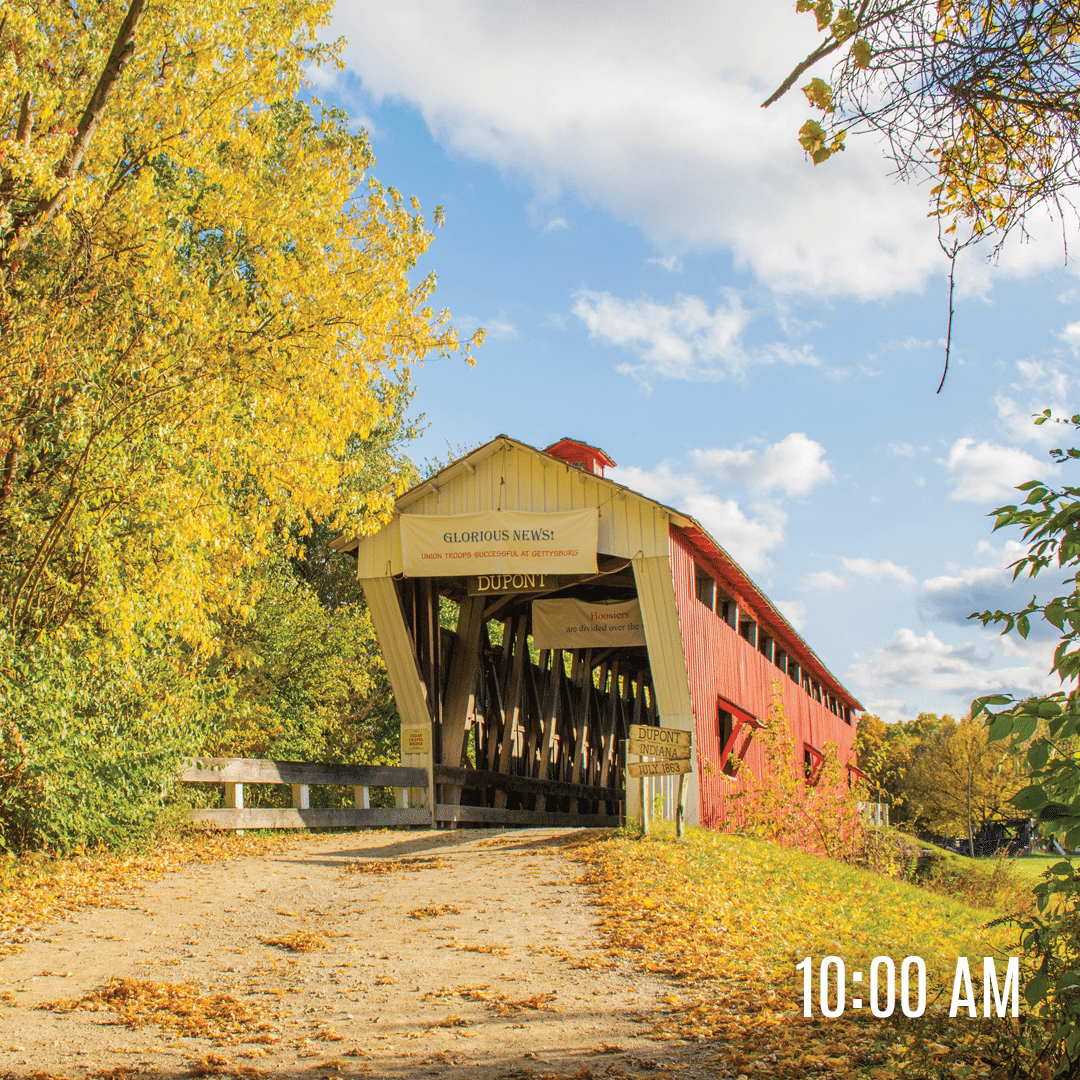 10am: Soak in mid-morning sunshine as you venture out to Conner Prairie's Howe Truss style covered bridge. Named Cedar Chapel, it was built in 1884, brought to Conner Prairie in 1972, and renovated in 2001. This beautifully restored bridge boasts 4.5 stars on Yelp, and serves as the gateway to Conner Prairie's 1863 Civil War Journey experience.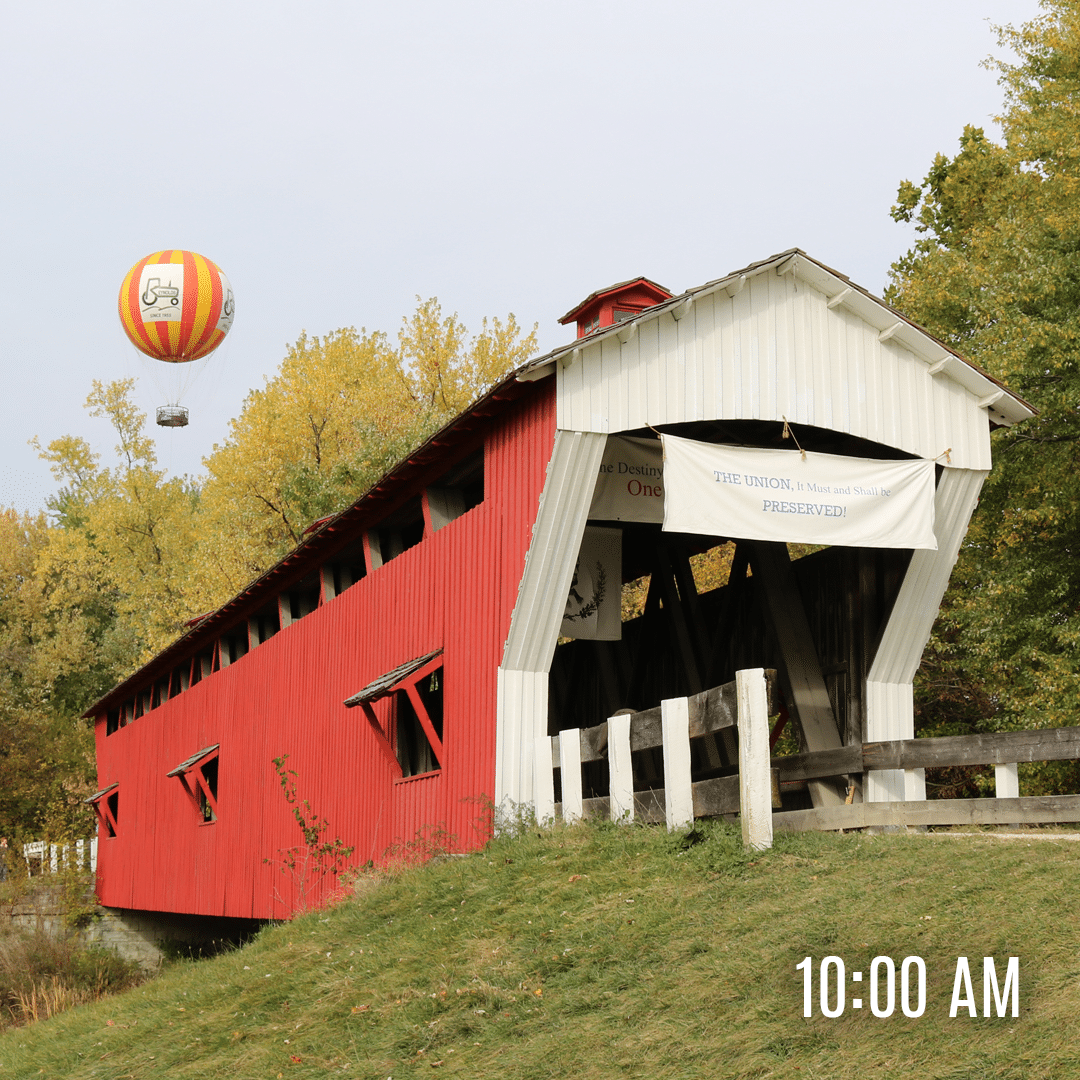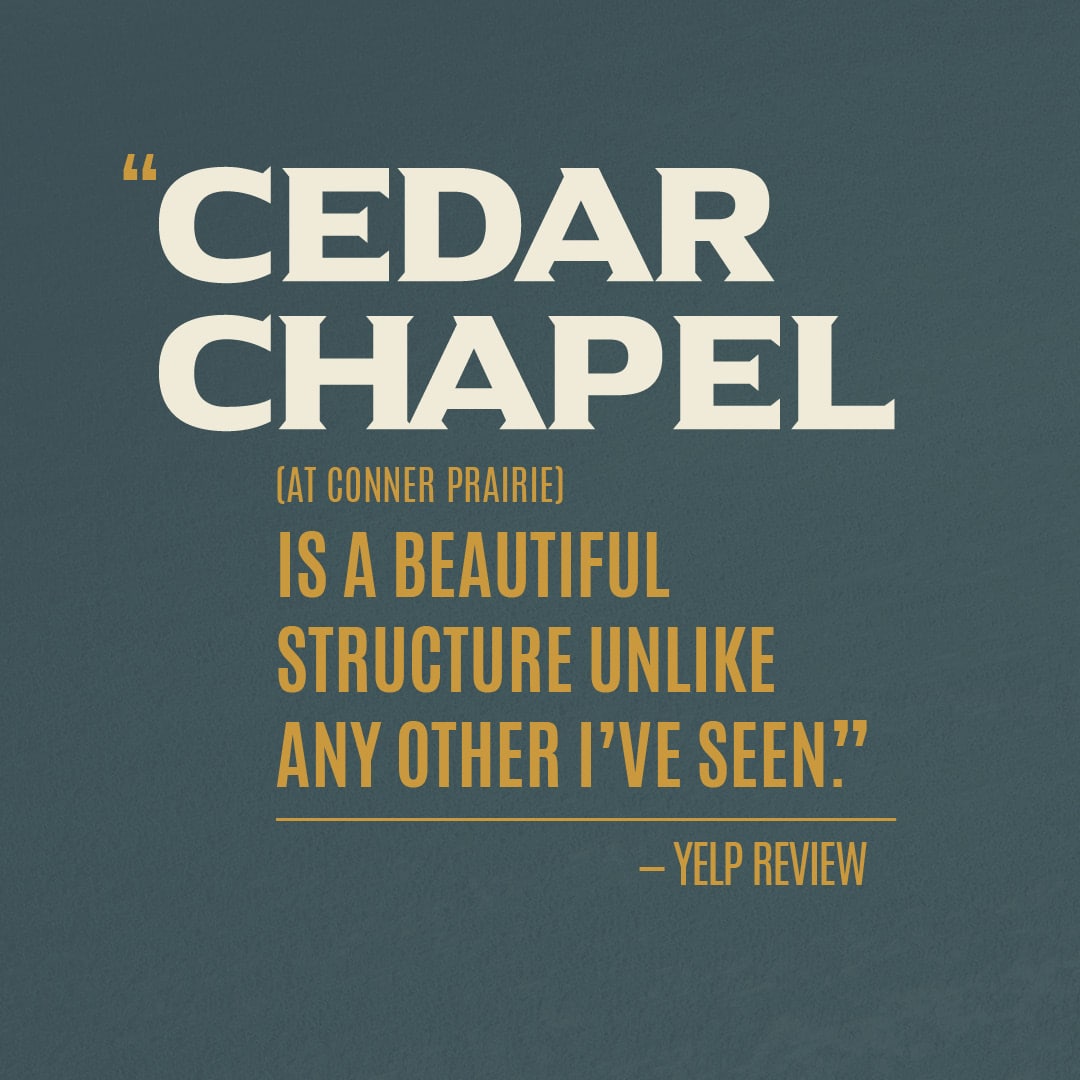 11am: After exploring the bridge, stroll over to Cafe on the Commons, grabbing a snack to keep you fueled up for your autumn adventure. Offerings include: soft pretzels, nachos, fruit, cookies, and the iconic Conner Prairie apple cider slushie.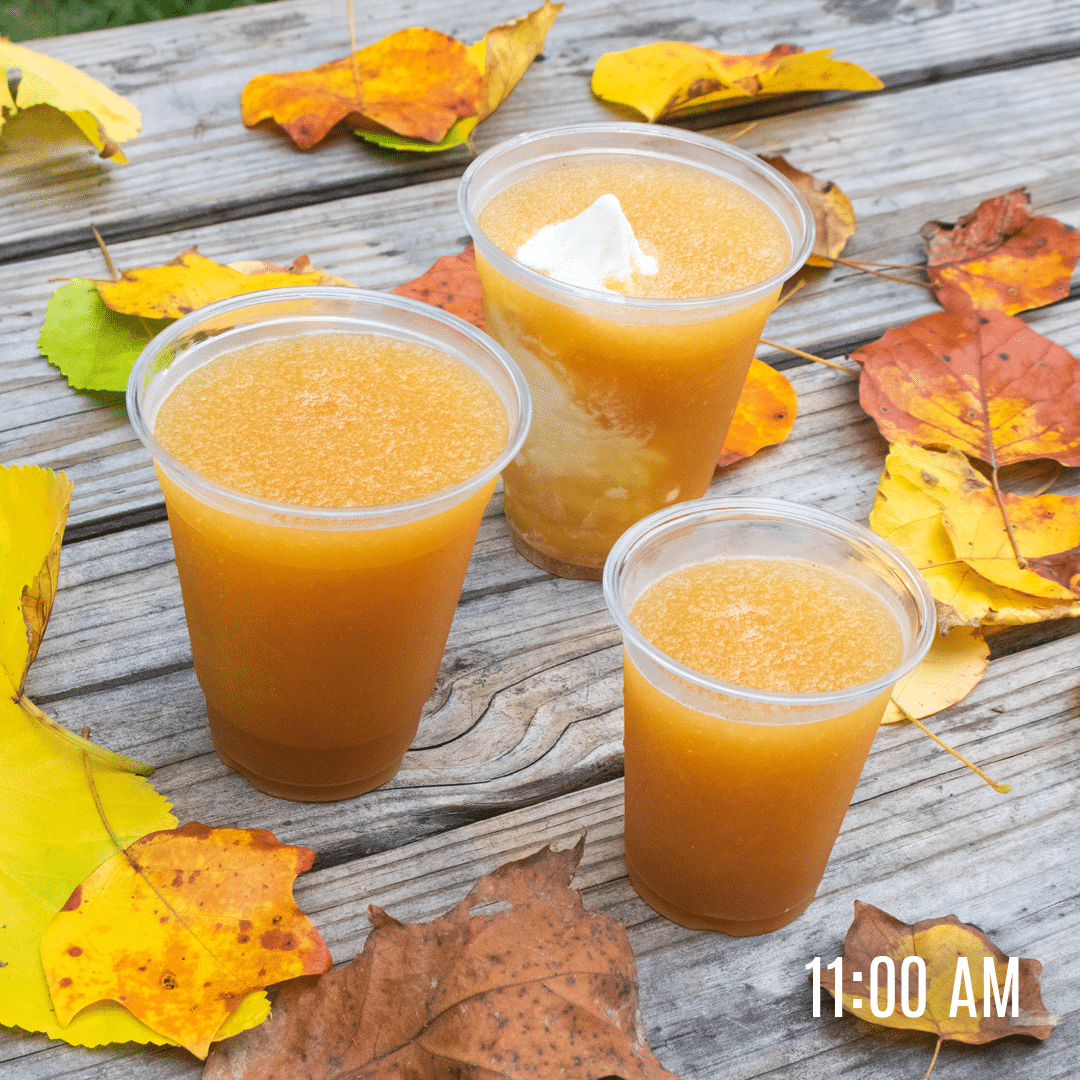 11:30am: Bidding Conner Prairie adieu (see you soon!), follow country roads along the White River, north to Potter's Bridge near Noblesville. Built in 1870/1871, this bridge boasts beautiful White River wildlife views, so snap a few photos for the 'gram or your family's photo album.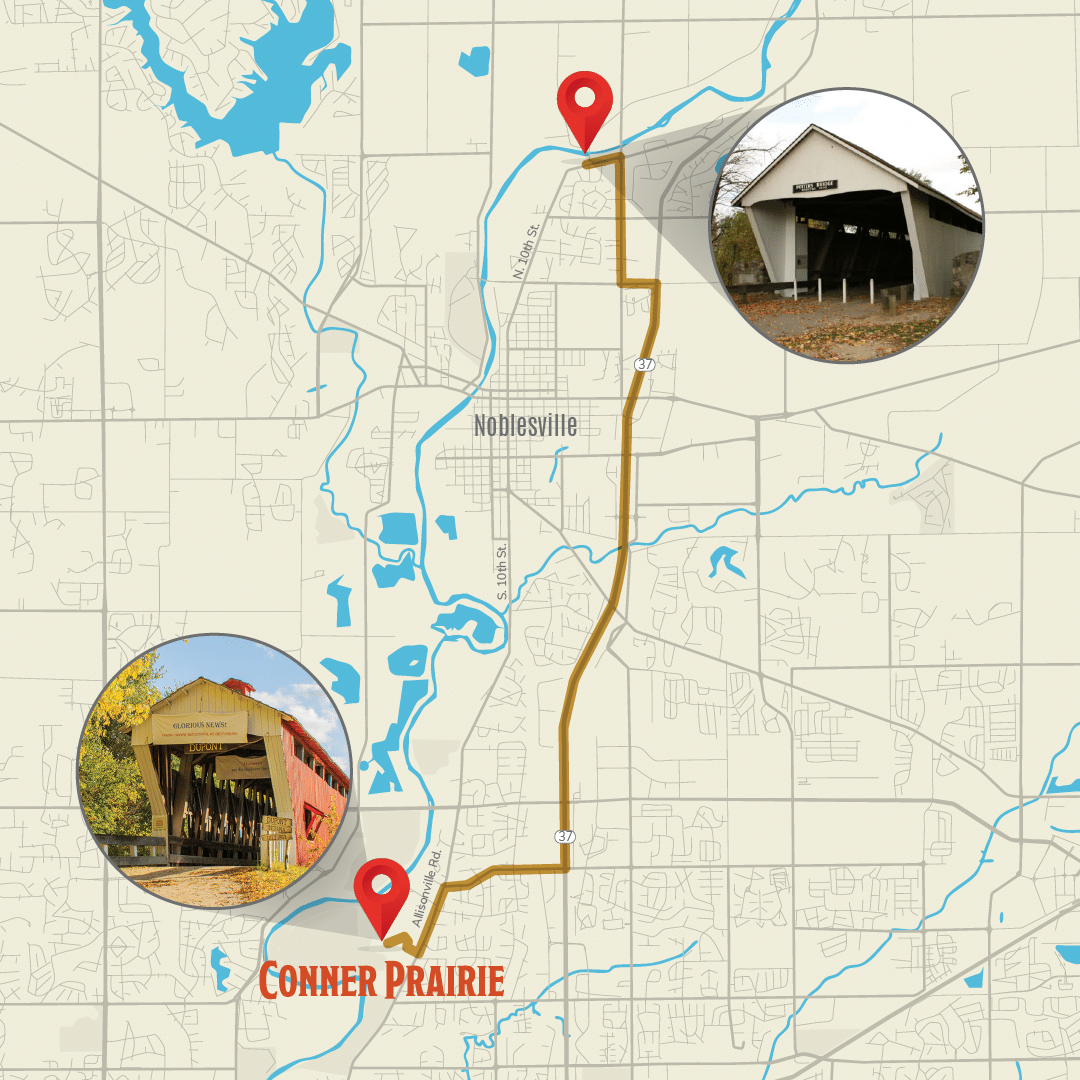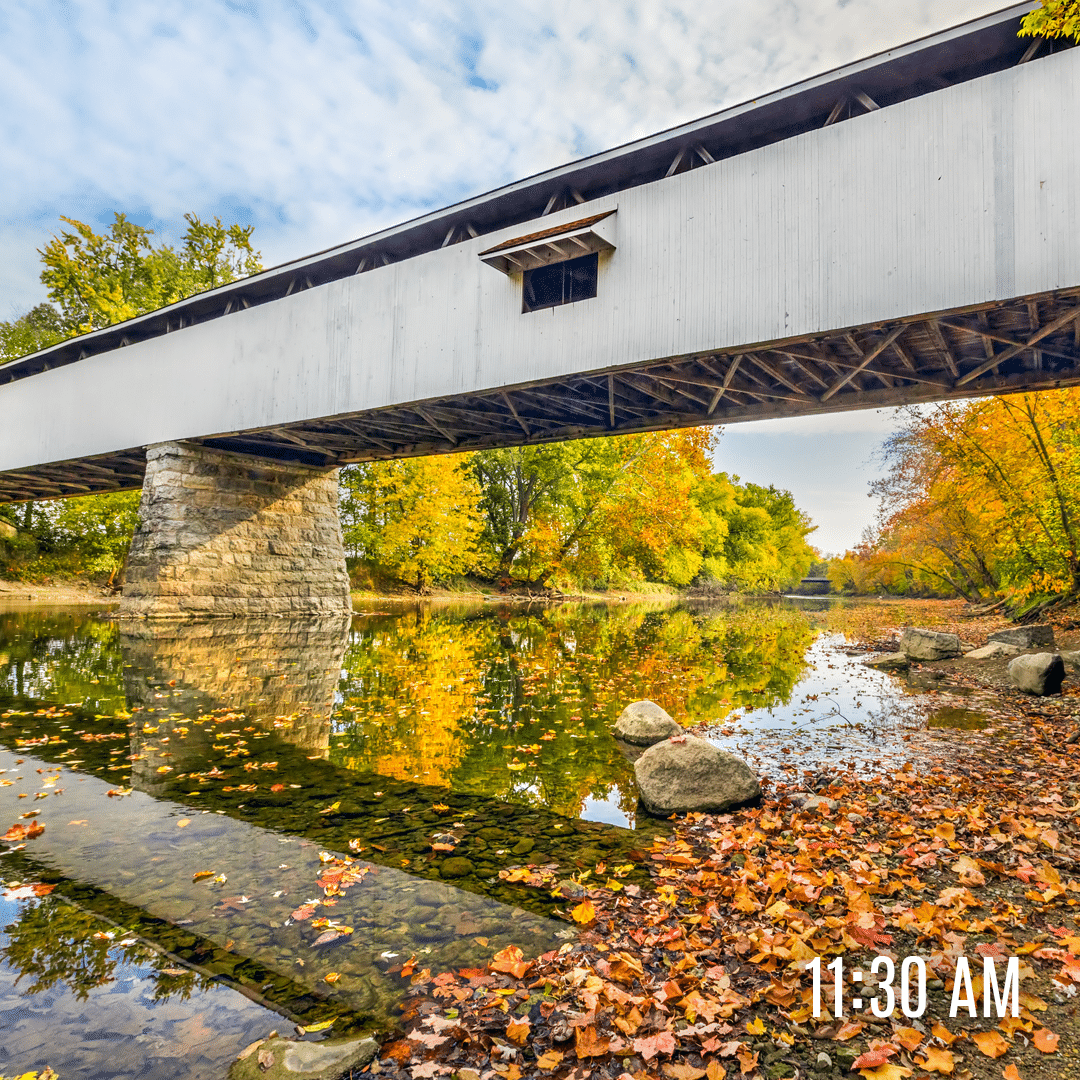 12:30pm: Stop in at our favorite Noblesville coffee spot: Noble Coffee & Tea for a quick sip, and ask about their Conner Prairie blend: Hearthside. Wander the charming square to find no shortage of delicious lunch spots.