Exciting look at ticket improvements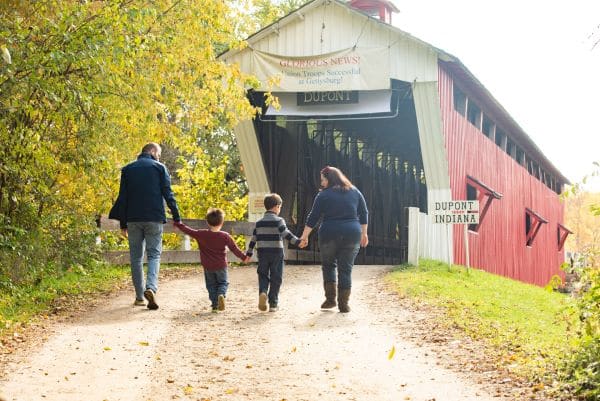 When you plan a visit to Conner Prairie, what do you get most excited about? Maybe it's Discovery Station where you can express your creativity through craft projects or build a blanket fort. Maybe you are planning for the warmer months and thinking about all of the fun you will have at Treetop Outpost or our Animal Encounters barn. Perhaps it's interacting with our costumed interpreters and learning what life was like in the nineteenth century. However, I'm willing to bet the first thing that comes to mind when you think of Conner Prairie is not what process you will use to purchase a ticket or be admitted to the museum.
Honestly, I hope you aren't thinking about those things! Because if you are, it likely means that the technology is not working the way you expect them to. Over these past two years, we've had to make a lot of changes to the way we operate. One of the biggest shifts was an online transitioning of most our ticketing for general admission, festivals, and programs.
In that time, we've also come to realize that the technology we have in place is not meeting our own expectations when it comes to ease of use, efficiency, and even the visual design. It's time for a change.
Over the past year, we have been diligently working behind the scenes to completely overhaul and upgrade our online ticketing experience. We have researched several new solutions and ultimately selected one that would not only address our online needs, but also allow us additional opportunities. And I'm here to share some of these new features with you!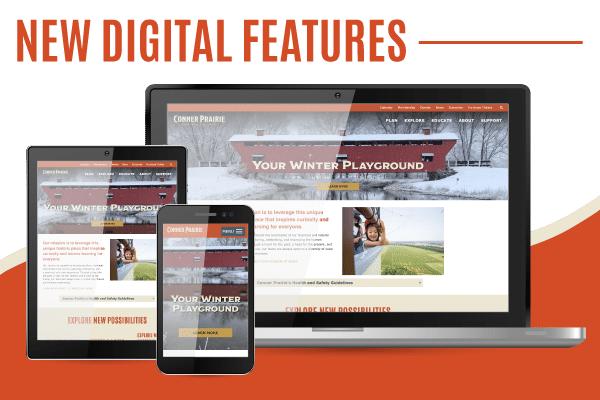 Online Sales Portal
Coming soon to a browser near you, Conner Prairie will launch an all-new online sales portal! This will redefine our online sales capabilities and allow for a more consistent and streamlined user experience when it comes to things like buying tickets, registering for programs or our summer camp, purchasing a membership, or even making donations.
Members will have the ability to create a new online account where they will be able to access details regarding their membership level and expiration date, view and edit contact information, and even view receipts from recent program registrations or ticket purchases.
An important thing to note is that if you have previously registered an online account with our current online ticketing system, this information will not carry over into our new portal. The first time you encounter our new system, you will need to complete a one-time account setup. This is as simple as entering your first and last name as well as the email address and phone number associated with your account.
Our goal is to get the new online sales portal ready to roll out in early March, so keep an eye out for our new look!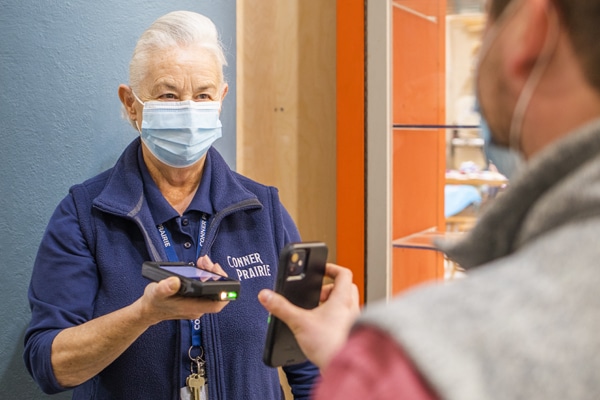 Express Entry
Another big change you will notice when visiting Conner Prairie is how you are admitted into the museum.
Presently, all guests must stop and check-in at our ticket or member desk. This places guests who already have tickets or a membership in a line behind guests who may be making a ticket or membership purchase. Through the implementation of new wireless handheld scanners, we will soon be opening up our express entry!
Guests who already have tickets or a valid membership will be able to bypass the ticket or member desk and proceed directly down the hallway towards Create.Connect and Discovery Station. At the end of the hall, one of our friendly team members will be on hand to scan your tickets or member card, check you in, and let you begin your adventure even faster! These changes will be coming very soon, so keep an eye out for signage and volunteers who can help you navigate this new entry configuration.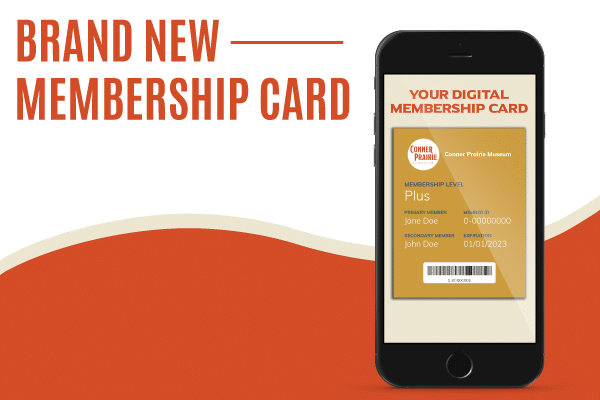 Other Enhancements
If a new online sales portal and faster entry experience aren't enough, there are a couple more enhancements that you might also see soon:
Members will no longer have to worry about forgetting their membership cards as we now have the ability to issue all digital membership cards! These cards work with the native wallet on your smart phone so it will be easier than ever to check in for a visit or show your card for discounts at our store or café.
Self-serve kiosks will soon pop up in our Great Hall for guests who need to purchase tickets or sign up for a membership. These kiosks will provide an alternative to waiting for the next available representative and hopefully create a faster purchase experience.
I realize that not everyone will be as excited about some of these behind-the-scenes processes as I am. Because, let's face it, the real stars of Conner Prairie are our animals and talented interpreters. Still, I hope you can appreciate the work we are putting in to make the purchasing and arrival experience as efficient and seamless as possible.
During this transition, it is possible there may be a bump or two along the way. We appreciate your grace and understanding as we try to make this transition as smooth as possible. It is our sincere hope that these changes will provide you with an even better experience each time you visit for years to come.
We look forward to seeing you back for a visit soon!
About the Author
Mark Firestone is an Indiana native who grew up in Noblesville visiting Conner Prairie as a child. After living in a few different places, including Florida, California and even Kenya, he returned to his home state where he now serves as the Director of Guest and Member Relations at Conner Prairie.