Upcoming Events
Events Search and Views Navigation
July 2021
This is a 4-week class, beginning Wednesday, July 21st. This class will cover all aspects of wheel thrown pottery and glazing techniques. Each student will have access to their own wheel and equipment, while receiving individual instruction from our Conner Prairie potters. This class is adaptable for the beginner to the more advanced student. All clay and materials are included in the class fee. Please bring your own towel for clean up and an optional apron to wear if you…
Find out more »
Memory Café - a welcoming, safe space for individuals with Alzheimer's or any type of Dementia, and their caregivers. Memory Café themes vary each month and center around music from days past, taking a short walk to one of our historic buildings* to do some 19th-century hearth cooking, visiting our many farm animals, or dipping beeswax candles. Click here to learn more or to RSVP.
Find out more »
August 2021
Main Street Artists will celebrate the music of the 60's and 70's in an all ages rock 'n' roll show. Led by award-winning vocalist Julie Lyn Barber and keyboardist Darrin Murrell and features chart-topping feel-good classic rock favorites from: The Beatles Bob Dylan Joni Mitchell Cat Stevens Simon & Garfunkel Lovin' Spoonful The Cowsills Carole King & More! Join us Saturday, August 7th. Showtimes at: 11am, 11:50am, 2pm, 2:50pm. Click here to learn more!
Find out more »
Freedom Church: The Liberation of Soul is a production of the Asante Children's Theatre in partnership with Conner Prairie that dives deep into the evolution and history of African American religion. The production is also closely related to Conner Prairie's forthcoming exhibition, Promised Land as Proving Ground, opening in spring 2022. Showtimes: Saturday, August 7th at 12pm & 3pm and Sunday, August 8th at 3 pm. Click here to reserve your tickets!
Find out more »
Come join this corporate and community volunteer event to remove trash and celebrate the White River. The theme is simple: You can make a difference in your community and our water quality by removing trash from the river.  Canoe and Kayak availability is limited, so pre-registration is required! Wear sturdy shoes and plan to get wet. Gloves and trash bags will be provided. Registered volunteers will also enjoy free, same-day admission to Conner Prairie. Concessions will also be available, as…
Find out more »
Guests can learn how to pickle with vinegar and with fermentation making dilled green beans, India pickle, sweet & sour pickled pumpkin, fermented carrots, traditional pickles (fermented cucumbers), and/or sauerkraut.  This will involve lots of vegetable cutting done by the guests.  Ages 12+ Children under 16 must register with an adult. Click here to learn more and reserve your spot!
Find out more »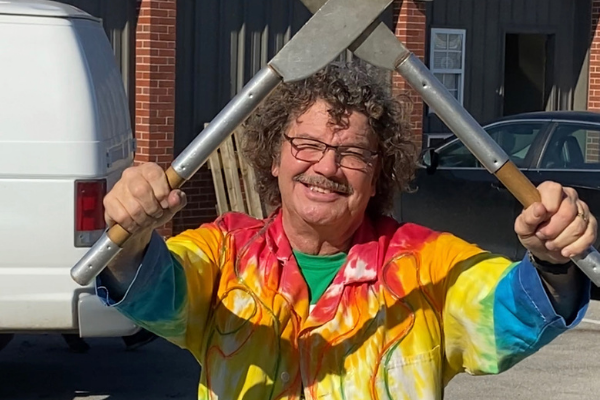 Meet award-winning educator Rick Crosslin and talk SCIENCE. In this exciting and unique presentation, Rick Crosslin will show that science can be fun. "This is science. Try it yourself!" Click here to learn more and reserve your tickets!
Find out more »
Admission is free with general admission, and all of the grounds will be open. Components and interactives that make loud noises will be dimmed or turned off (i.e. the Raid presentation and Dry Goods Store in Civil War Journey) and access to Quiet Spaces and Quiet Space boxes will be easily available. At 12 pm - we will proceed with our standard pricing and operations, and guests who were here for Sensory Friendly Hours can stay as long as they…
Find out more »
Fashion, Face-Paint, and Felonies: A Brief History of the Use (and Misuse) of Beauty Treatments Beauty is in the eye of the beholder, it's said, and throughout history, people have gone to great lengths to achieve it. We'll dive into the history of prettying up – sometimes at great personal risk – and hear the legend of a woman who used perfume for murder. Then, we'll share historical recipes and make tinted lip balm and perfume to take home. Click…
Find out more »
Join us to explore historical cooking! Learn about recipes passed down and adapted as America was settled, talk to Civil War soldiers about what they make with their rations, and hear about historical homebrewing – and sample a historical beer. Collect recipe cards as you discover food traditions across the grounds to create your own take-home Conner Prairie cookbook. A Make-and-Take Jar of Pickles will be on offer in Featherston Barn at an up-charge cost of $5. This event is…
Find out more »
+ Export Events