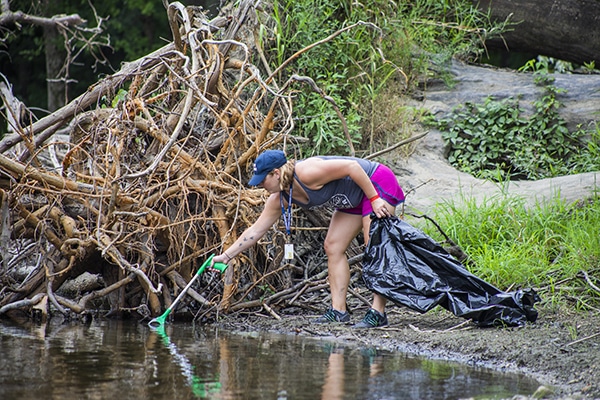 You can make a difference in your community and in the quality of water in the White River by removing trash!
Join us in volunteering to remove trash and celebrate the White River on Saturday August 27. Hop in a canoe or kayak and register for a short run or a long run! Participants get free same-day Conner Prairie admission tickets and can cool off at the pond at Conner Prairie. Life jackets, trash bags and gloves will be provided. Clean-Up Paddle Days include a two-person canoe, so plan to paddle with a friend.
Person: FREE with a $20 or $40 deposit refundable after checking in. Deposit is non-refundable for no-shows.
$20 kayak
$40 canoe
Preregistration is required. Register here.
Please no personal canoes or kayaks.
Short Run: 9, 10, and 11 a.m. launches from Conner Prairie. Arrive 30 minutes prior to your registered launch time. Will last between 1 – 1.5 hours dependent on time spent cleaning up trash. Please click HERE to register.
Long Run: 9 am launch ONLY. Volunteers will be shuttled from Conner Prairie to White River Canoe Company. You will boat down to Conner Prairie. Arrive at Conner Prairie 45 minutes prior to your launch time. Please click HERE to register.
To view location map for parking, entrance, and check-in locations click here.
Learn more about Conner Prairie's sustainability efforts!
Sponsored by: