April 29 @ 10:00 am - 5:00 pm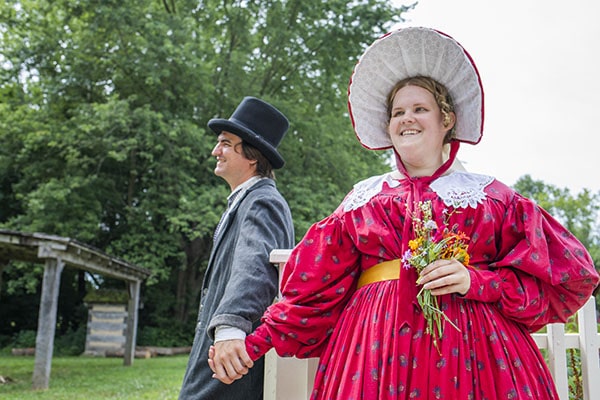 You are cordially invited to the wedding of Ada Noreen McClure and James Cox Jr. Our Prairietown wedding will highlight the Scotch-Irish; Scottish/ Irish/ English cultural traditions of the 19th century in the Midwest, and it will also reflect the various families united by this love union.
Wedding traditions in the 19th century can differ by ethnicity, race, economic status, and region, but they are often an expression of love or for convenience. Not only will we explore wedding traditions throughout the day, we will also foster conversations about women in the 1830s, their economic and political rights, as well as gender-related issues and stereotypes across the decades. We will be having ASL interpreters on the grounds for this ceremony from 1:30 to 4 p.m.
The Wedding ceremony will be at 2 p.m. with dancing, Taste of the Past and other wedding activities that follow.